Film Discussions
After you see one of our fascinating new movies, talk it through with fellow film lovers at a post-screening discussion. BMFI staff and trained volunteers regularly lead informal discussions about current main attractions in the Multimedia Room after select screenings. These discussions are free and no preregistration is required. Check this page regularly for titles and meeting times!
Upcoming Events
No Film Discussions are currently scheduled. Please check back soon!
Questions for Your Own Film Discussion
We've all been there. You're having coffee with some friends after seeing one of the fascinating films at Bryn Mawr Film Institute, and you desperately want to discuss it, but don't know where to start. Well, look no further! Use the questions below to jump-start your own discussion of whatever intriguing movie you just saw at BMFI. And if you use them to converse about movies you see at home or at (Gasp!) other theaters, we won't mind.
Printable Version of Questions for Your Own Film Discussions
What was the theme of the film?
What was the filmmaker trying to tell us? Was he/she successful?
What were you thinking as you finished watching the film?
Would you recommend this movie to a friend? Explain your reasons.
What part of the story told by the movie was the most powerful? Why?
Does anything about the main character's mental state, behavior, world view, or faith, as evidenced by his/her thoughts, statements, and actions, strike you as particularly noteworthy, unusual, or interesting?
What comment is the author trying to make about the culture of the characters in this story?
One way to think about the significance of a film is by assessing the power of its commentary on the human condition. What comment is being made in this movie about what it is to be human?
Since film is a composition of images, which specific shots reveal something important to the story line? Describe the shot and explain its contribution to the story.
In This Section
Support
Make your donation today!
Projections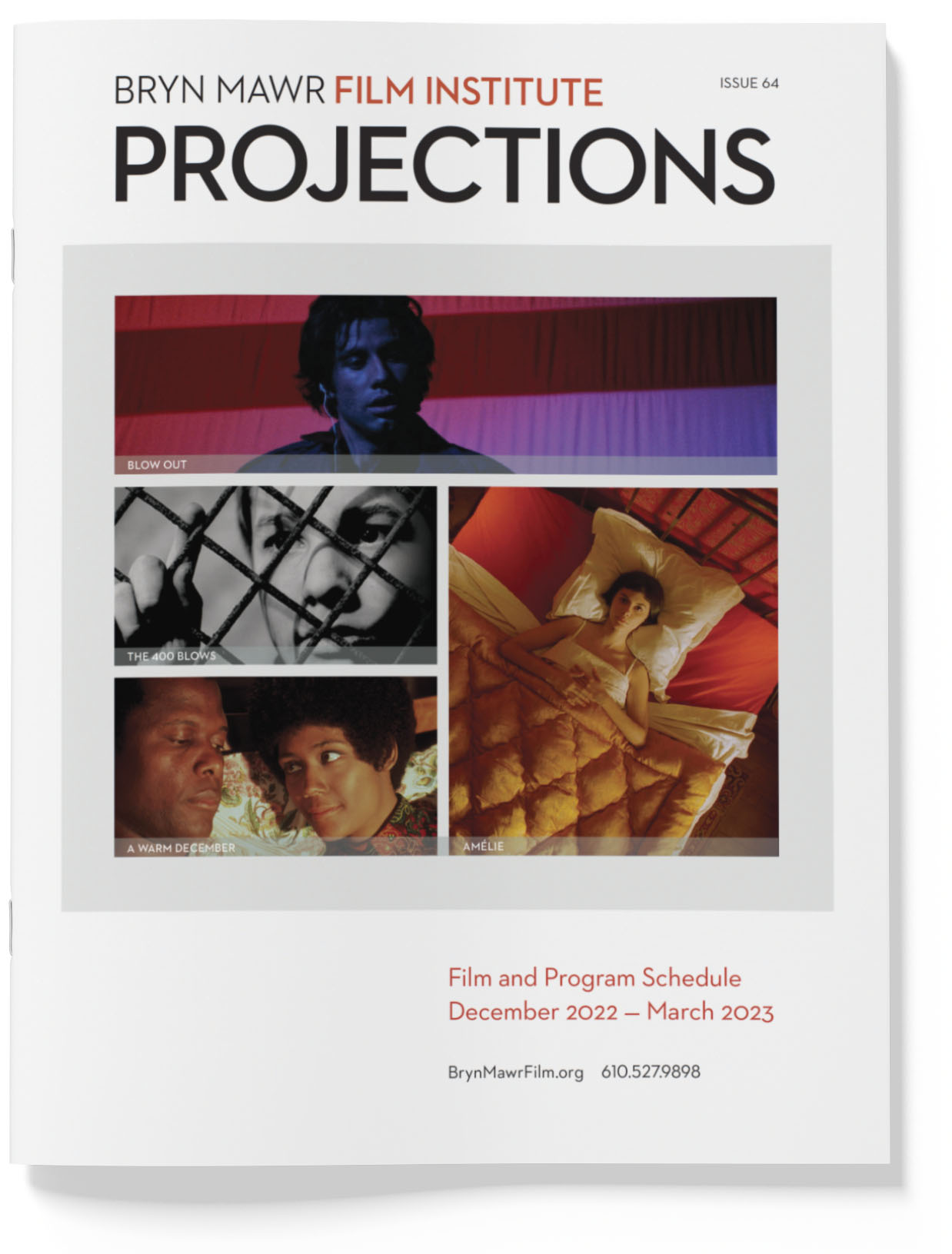 PROJECTIONS 64
December 2022 – March 2023
Announcements