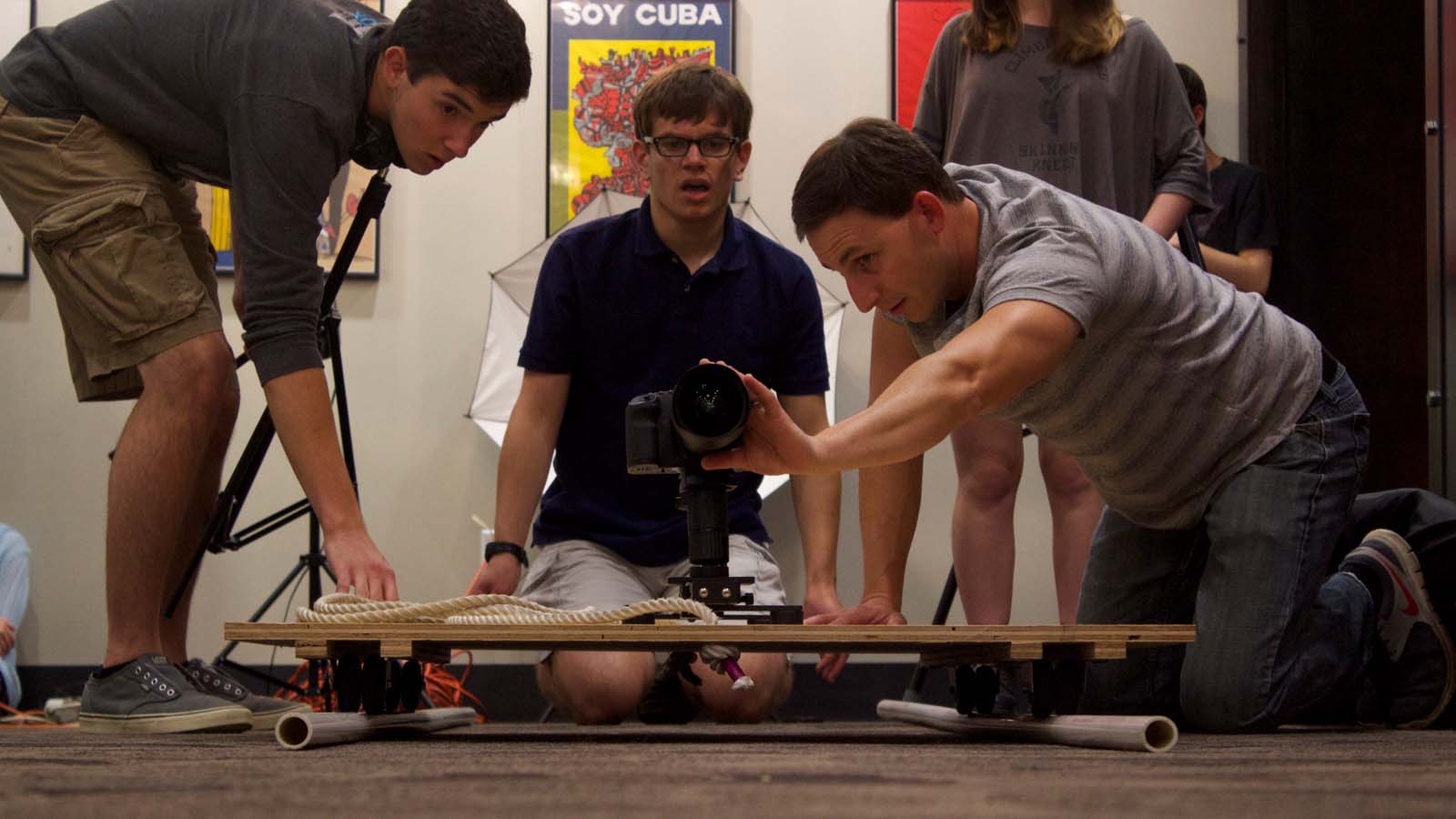 2023 Summer Filmmaking Workshop
Mondays-Thursdays, June 26 to August 3, 10:00 am to 3:00 pm (no session on July 4)  

12 High School Students
6 Weeks
1 Incredible Summer
Write, produce, direct, and edit a film under the guidance of professional media-makers. Collaborate to create a polished script and short film through the experiential process of pre-production, production, and post-production. Work with fellow aspiring filmmakers to learn the art and craft of filmmaking while creating a movie that expresses your ideas in your voice.
Get hands-on experience with professional equipment, use current techniques, and learn life and job skills through the inspiring and collaborative process of creating media art.
Once made, your film won't gather any dust. We'll put it on the big screen at Bryn Mawr Film Institute.
The workshop meets Mondays through Thursdays for six weeks during the summer at Bryn Mawr Film Institute. The film will premiere at Bryn Mawr Film Institute at some point after the workshop concludes. Tuition includes training, the use of equipment, and materials. Limited, need-based scholarships are available. This program is open to high school students, including rising ninth-graders.
COVID Guidelines for the 2023 Workshop

Full vaccination is required to participate in this workshop. All participants must provide proof of full vaccination upon their acceptance into the program, along with a $500 deposit. Masks are recommended at BMFI and all indoor sites/locations.
2023 SUMMER FILMMAKING WORKSHOP
Have questions? Contact Jill Malcolm by email or by phone at 610.527.4008 x108.