5 CENTIMETERS PER SECOND/VOICES OF A DISTANT STAR
(PG) Japan – 1 hr 28 min – with subtitles  
2007 · d. Makoto Shinkai
Reviews
Starring Kenji Mizuhashi, Yoshimi Kondō, Ayaka Onouei

Makoto Shinkai (Your Name, the newly-released Suzume) has long been one of anime's most distinct voices, directing a series of poetic, bittersweet films that explore human connection across time, distance, and technological divides. This double bill features two key works: the early short "Voices of a Distant Star" (25 min), chronicling the correspondence of two friends separated by a galactic war, and 5 Centimeters per Second (63 min), tracing a young loner's undeclared love for a classmate through several stages of life.
---
Patrons are encouraged to purchase tickets in advance, online, using the showtimes listed below the "Buy Tickets" heading. The Box Office is open for ticket sales 30 minutes prior to the first show of the day.
All screenings at BMFI are open seating.
Support
Make your donation today!
Projections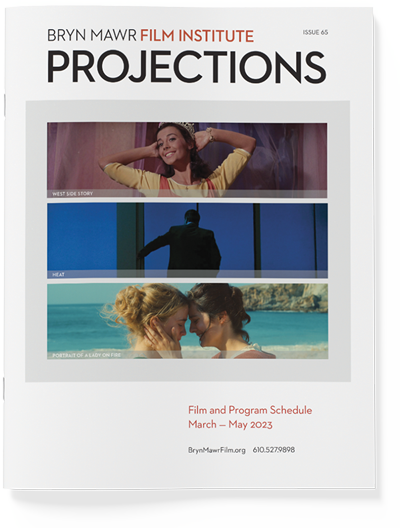 PROJECTIONS 65
March – May 2023
Announcements