A SERIOUS MAN
The Coen Brothers: Uncertainty Principles
(R) USA/UK/France – 1 hr 46 min  
2009 · d. Joel Coen, Ethan Coen
Reviews
Starring Michael Stuhlbarg, Fred Melamed, Sari Lennick, Aaron Wolff, Jessica McManus

This comic riff on the book of Job stands as a culmination of the Coens' themes. His wife is shacked up with a pompous colleague. Anonymous letters jeopardize his chance for tenure. His kids are meshuga. At his wit's end, a Midwestern physics professor turns to three rabbis to learn how to endure his afflictions and still be a mensch.
This screening is presented in conjunction with the film course Trafficking in the Absurd: The Coen Brothers' Universe, taught by Paul Wright, Ph.D. Seating for screening-only attendees will begin at 7:00 pm. Just want to see the film? Purchase your tickets from this page.
---
Patrons are encouraged to purchase tickets in advance, online, using the showtimes listed below the "Buy Tickets" heading. The Box Office is open for ticket sales 30 minutes prior to the first show of the day.
All screenings at BMFI are open seating.
Buy Tickets
Wednesday, October 25
7.15
Projections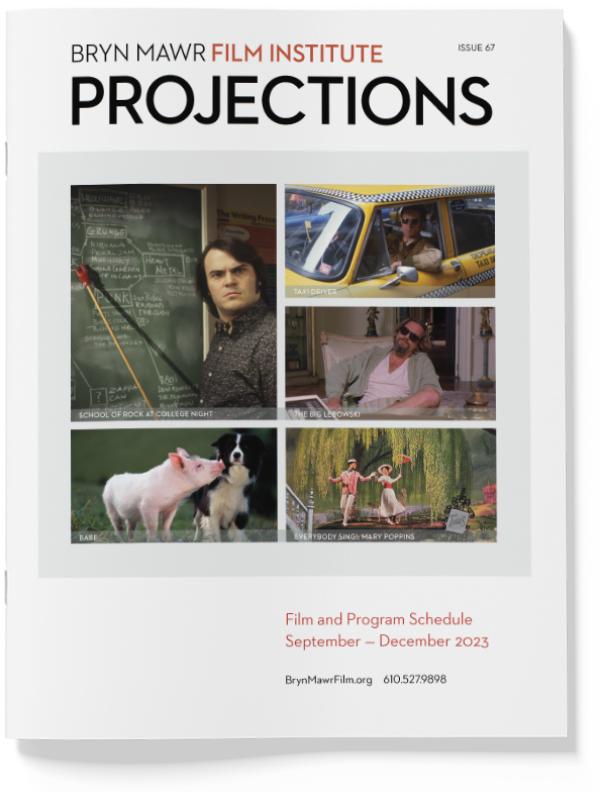 PROJECTIONS 67
September – December 2023
Announcements