ALL ABOUT EVE
Showbiz Showdown: Gloria Swanson vs. Bette Davis
(NR) USA – 2 hr 18 min  
1950 · d. Joseph L. Mankiewicz
Reviews
Starring Bette Davis, Anne Baxter

"Fasten your seatbelts, it's going to be a bumpy night." Broadway legend Margo Channing (Bette Davis) admits luckless mega-fan Eve Harrington (Anne Baxter) into her inner circle, only to discover that the apparent ingénue is bent on stardom at any cost. With its top-notch cast and cuttingly funny script, this Oscar-winning smash remains one of the classic showbiz showdowns.
The Thursday, August 1, screening will be presented in conjunction with a Cinema Classics Seminar, taught by Jennifer Fleeger, Ph.D. On this date, seating for screening-only attendees will begin at 7:00 pm. Just want to see the film? Purchase your tickets from this page.
---
Patrons are encouraged to purchase tickets in advance, online, using the showtimes listed below the "Buy Tickets" heading. The Box Office is open for ticket sales 30 minutes prior to the first show of the day.
All screenings at BMFI are open seating.
Support
Make your donation today!
Projections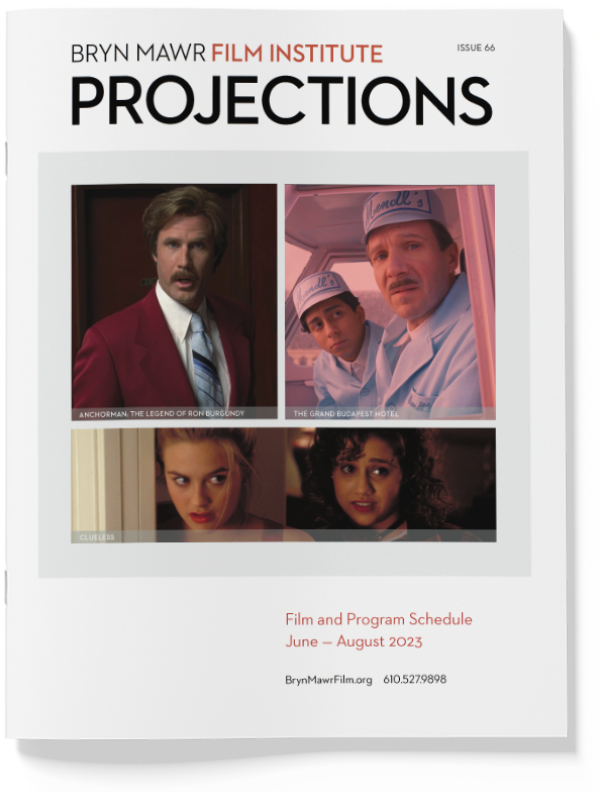 PROJECTIONS 66
June – August 2023
Announcements