AMAR AMANDO/LOVING WITH VILLAREAL CROM
(NR) Argentina – 1 hr 11 min – with subtitles  
2018 · d. Yael Szmulewicz
Starring Nidia Temporelli, Juan Villarreal, Patricio Crom
General Public: $25
BMFI Members: $20
At age 80, former school teacher Nidia Temporelli decides to become a tango singer. Forming a bond with 36-year-old singer/guitarist Juan Villarreal, she begins performing at tango clubs across Buenos Aires, singing with a charm and intensity that amazes audiences and earns her a place as a contestant on a televised talent show. Packed with wisdom, humor, passion, and music, this lively documentary shows that it's never too late to discover your inner artist.
Buenos Aires-based guitar/vocal duo Villarreal Crom will perform an in-theater concert before the screening and will stay for a post-film conversation.
This screening is presented in partnership with the Philadelphia Argentine Tango School. The full program (concert, film, and talkback) will last around three hours.
---
Patrons are encouraged to purchase tickets in advance, online, using the showtimes listed below the "Buy Tickets" heading. The Box Office is open for ticket sales 30 minutes prior to the first show of the day.
All screenings at BMFI are open seating.
Buy Tickets
Saturday, April 8
3.00
Support
Make your donation today!
Projections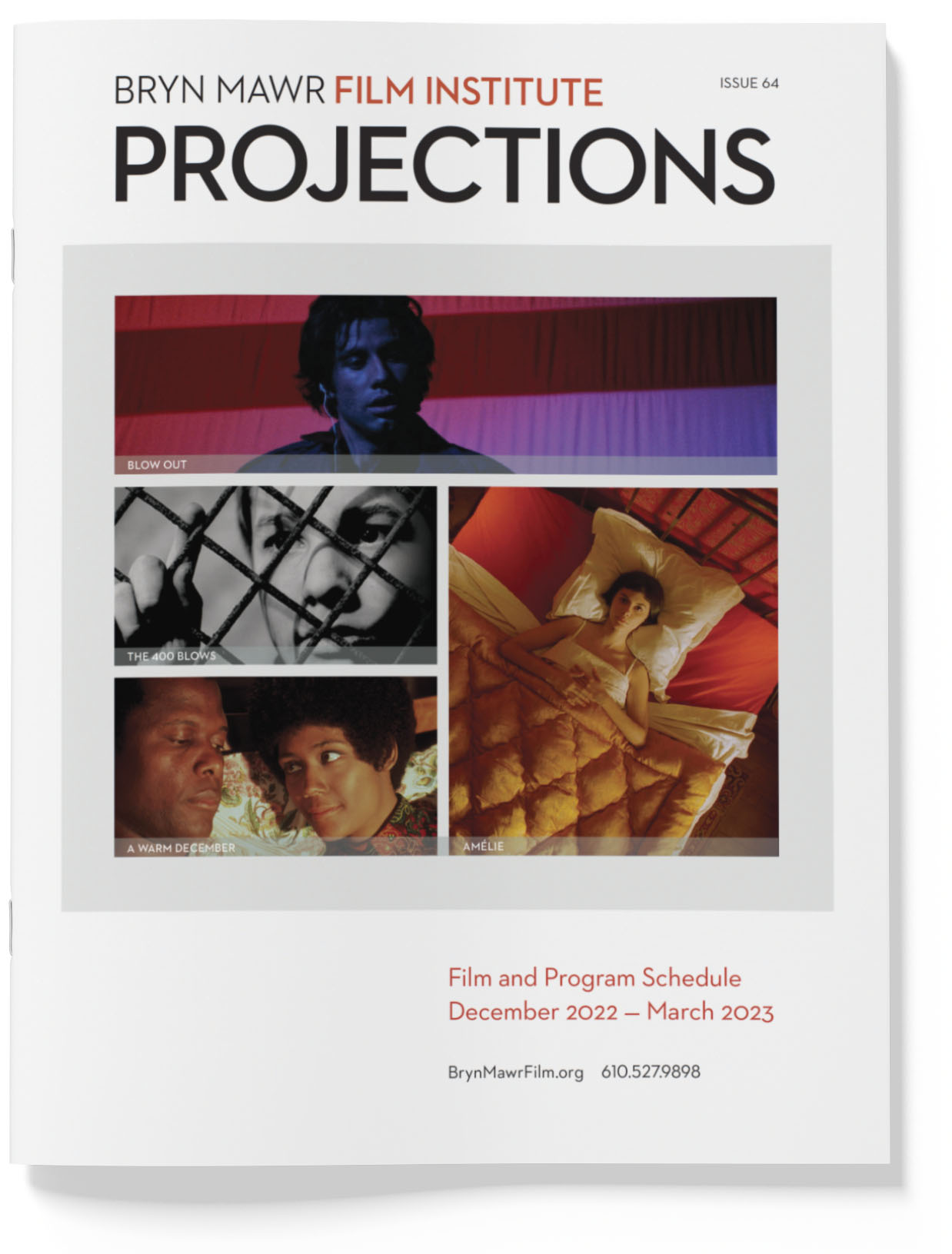 PROJECTIONS 64
December 2022 – March 2023
Announcements