BIG NIGHT
(R) USA – 1 hr 49 min  
1996 · d. Campbell Scott, Stanley Tucci
Reviews
Starring Tony Shalhoub, Stanley Tucci, Ian Holm, Minnie Driver, Isabella Rossellini, Allison Janney

Deluxe tickets for the pre-film wine tasting are SOLD OUT! To join the waiting list, please e-mail JMazer@BrynMawrFilm.org. Regular tickets for the screening only are still available. 
Secondo (Stanley Tucci) has a problem. His brother Primo (Tony Shalhoub) is a culinary wizard, but his refusal to compromise his authentic Italian cuisine has left their Jersey Shore restaurant on the verge of tanking. Given one last chance to make their name by serving singer Louis Prima, the brothers put everything they have into preparing the meal of a lifetime. Unquestionably one of the great food films, Big Night proves a hearty meal indeed, offering a soulful reflection on artistry, immigration, resilience, and kinship.

Make it a big night for yourself! Purchase a deluxe ticket ($60 non-members/$50 members) to receive admission to a pre-film wine tasting (plus an assortment of refreshments) with Mary Ann Settembrino, Certified Specialist of Wine and Vice Chargeé de Missions, Philadelphia Bailliage of the Chaîne des Rôtisseurs. Limited space available! The wine tasting will start at 6:30 pm. Your deluxe ticket includes admission to the film. 

---
Patrons are encouraged to purchase tickets in advance, online, using the showtimes listed below the "Buy Tickets" heading. The Box Office is open for ticket sales 30 minutes prior to the first show of the day.
All screenings at BMFI are open seating.
Buy Tickets
Friday, April 21
7.45
Support
Make your donation today!
Projections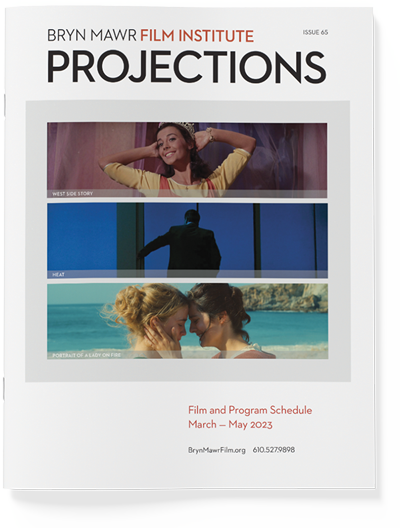 PROJECTIONS 65
March – May 2023
Announcements