All Screenings on Sunday and Monday are VacCinema and require proof of vaccination.
BLUE VELVET
David Lynch: Mirror Worlds
(R) USA – 2 hr  
1986 · d. David Lynch
Reviews
Starring Kyle MacLachlan, Isabella Rossellini, Dennis Hopper, Laura Dern

"It's a strange world, isn't it?" A human ear discovered in a field leads wholesome college student Jeffrey Beaumont (Kyle MacLachlan) into the orbit of tormented nightclub singer Dorothy Vallens (Isabella Rossellini) and psychotic criminal Frank Booth (Dennis Hopper), where he must confront his small town's sordid underbelly—and his own inner darkness. Braiding together innocence and menace, David Lynch's surrealism-infused neo-noir is a dark jewel of the cult-film canon.
Want to learn more about the film? Register for our Cinema Classics Seminar on Wednesday, August 3, taught by Lisa DeNight. Just want to see the film? Purchase your tickets from this page.
---
Patrons are encouraged to purchase tickets in advance, online, using the showtimes listed below the "Buy Tickets" heading. The Box Office is open for ticket sales 30 minutes prior to the first show of the day.
Beginning with the films and events scheduled for June 3, BMFI is returning to open seating. Patrons will seat themselves in the theater in their preferred location and can change seats if desired.
Announcements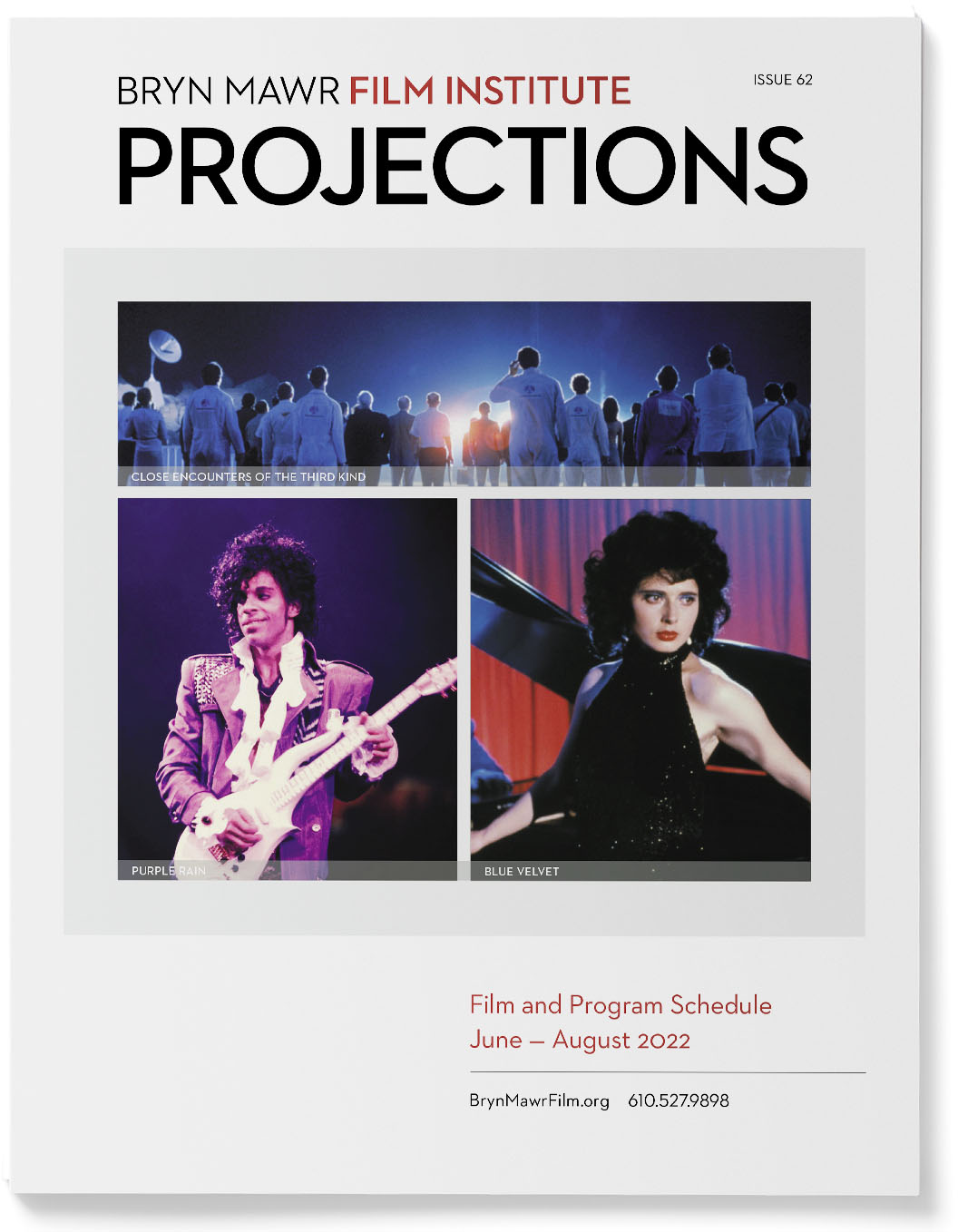 PROJECTIONS 62
June – August 2022