CANE RIVER
Date Night!
(NR) USA – 1 hr 44 min  
1982 · d. Horace Jenkins
Reviews
Starring Richard Romain, Tommye Myrick

In Louisiana's Natchitoches Parish, the romance between an athlete-turned-poet and a spirited tour guide stirs up tensions between the area's lighter-skinned Creole families and the less-monied, darker-skinned community. Made with an entirely African American cast and crew, this vibrant, lyrical love story was lost for nearly four decades before its rediscovery and restoration.
Presented with the Be Reel Black Cinema Club, the screening will be followed by a talkback moderated by club founder Stephanye Watts. This program will also feature a preview of the in-process documentary Dance Legends of Philly, following local dance superstars Tony Powell, Rita Redfern-Powell, and Kim Alston. The trio will join us for the post-film conversation and will present a short dance expo.
---
Patrons are encouraged to purchase tickets in advance, online, using the showtimes listed below the "Buy Tickets" heading. The Box Office is open for ticket sales 30 minutes prior to the first show of the day.
All screenings at BMFI are open seating.
Buy Tickets
Wednesday, February 15
7.00
Support
Make your donation today!
Projections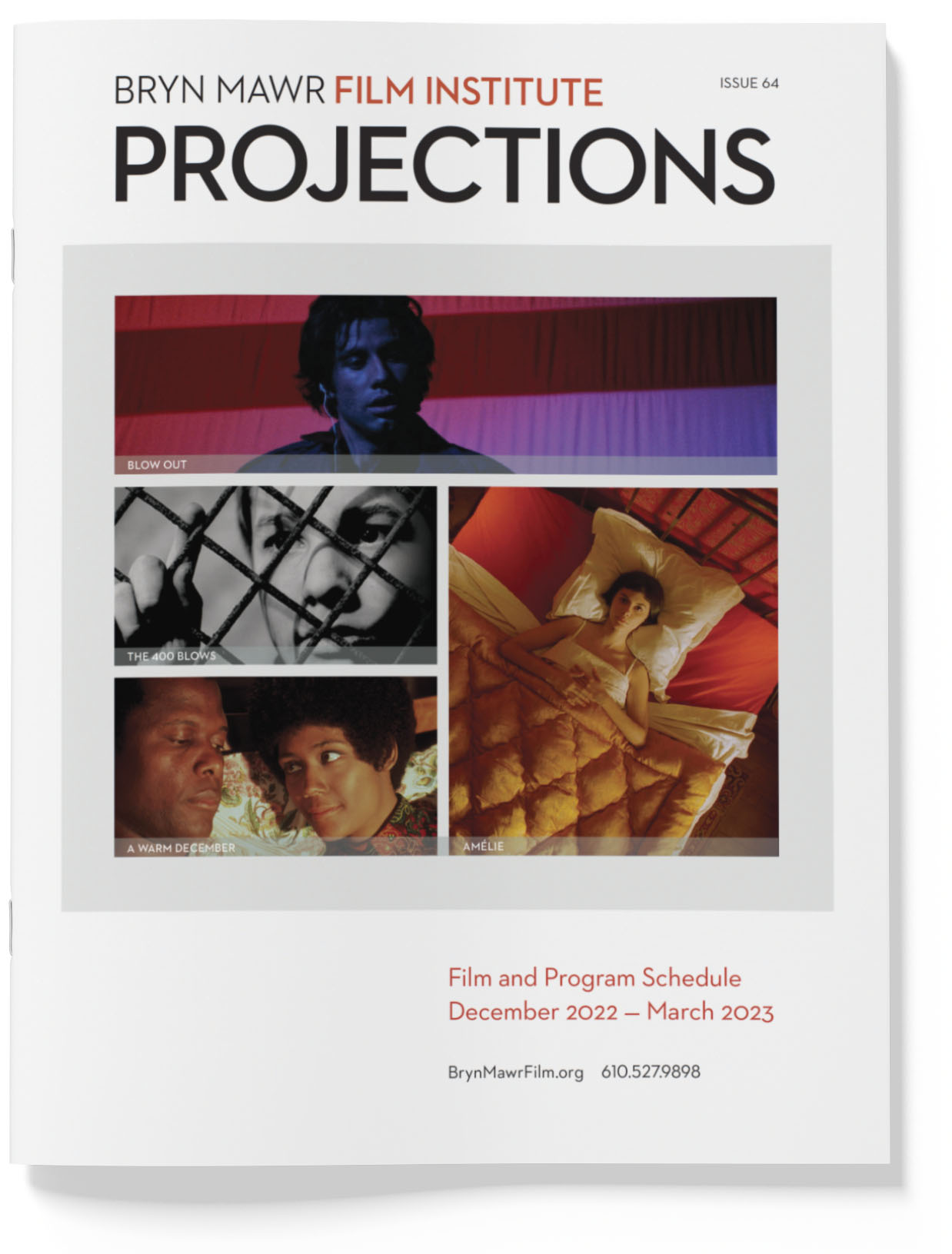 PROJECTIONS 64
December 2022 – March 2023
Announcements