CASABLANCA
(PG) USA – 1 hr 42 min  
1942 · d. Michael Curtiz
Reviews
Starring Humphrey Bogart, Ingrid Bergman, Paul Henreid, Claude Rains, Peter Lorre

World-weary expat Rick (Humphrey Bogart) has buried his past to run a nightclub in the waystation town of Casablanca—until his old flame Ilsa (Ingrid Bergman) arrives, husband in tow, in need of his help. Take part in a BMFI summer tradition and join us for this timeless tale of love and intrigue.
The Tuesday, August 29, screening will be presented in conjunction with a Cinema Classics Seminar, taught by Jennifer Fleeger, Ph.D. On this date, seating for screening-only attendees will begin at 7:00 pm. Just want to see the film? Purchase your tickets from this page.
---
Patrons are encouraged to purchase tickets in advance, online, using the showtimes listed below the "Buy Tickets" heading. The Box Office is open for ticket sales 30 minutes prior to the first show of the day.
All screenings at BMFI are open seating.
Support
Make your donation today!
Projections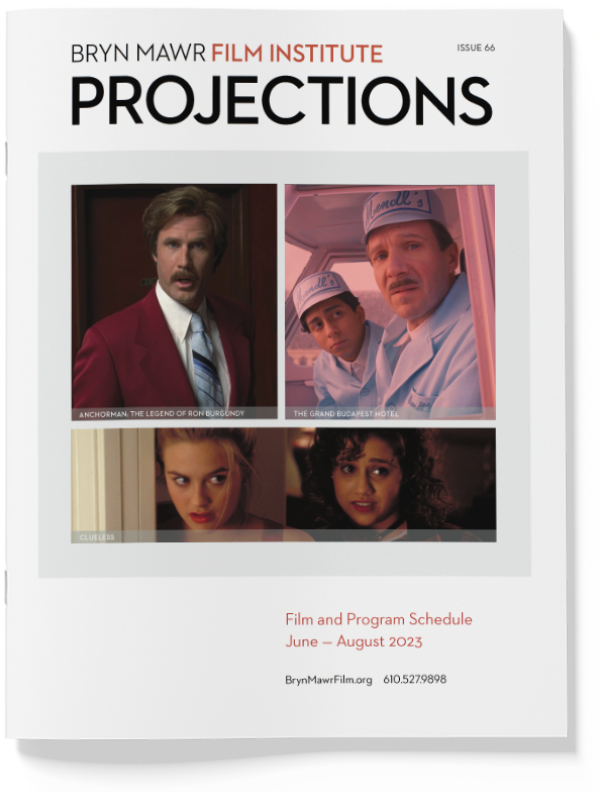 PROJECTIONS 66
June – August 2023
Announcements