All Screenings on Sunday and Monday are VacCinema and require proof of vaccination.
CHA CHA REAL SMOOTH
(R) USA – 1 hr 47 min  
2022 · d. Cooper Raiff
Reviews
Starring Cooper Raiff, Dakota Johnson, Vanessa Burghardt, Evan Assante

Fresh out of college and lacking direction, 22-year-old Andrew (Cooper Raiff) reinvents himself as a bar mitzvah-party hype man known as "the Jig Conductor." After helping autistic teenager Lola (Vanessa Burghardt) come out of her shell on the dance floor, Andrew finds himself drawn into a complicated relationship with Lola's single mother (Dakota Johnson). Winner of the Audience Award (U.S. Dramatic Competition) at the 2022 Sundance Film Festival, this unconventional rom-com was hailed by The Wrap as "a disarmingly heartfelt gem with all the right moves to make you swoon."
---
Patrons are encouraged to purchase tickets in advance, online, using the showtimes listed below the "Buy Tickets" heading. The Box Office is open for ticket sales 30 minutes prior to the first show of the day.
Beginning with the films and events scheduled for June 3, BMFI is returning to open seating. Patrons will seat themselves in the theater in their preferred location and can change seats if desired.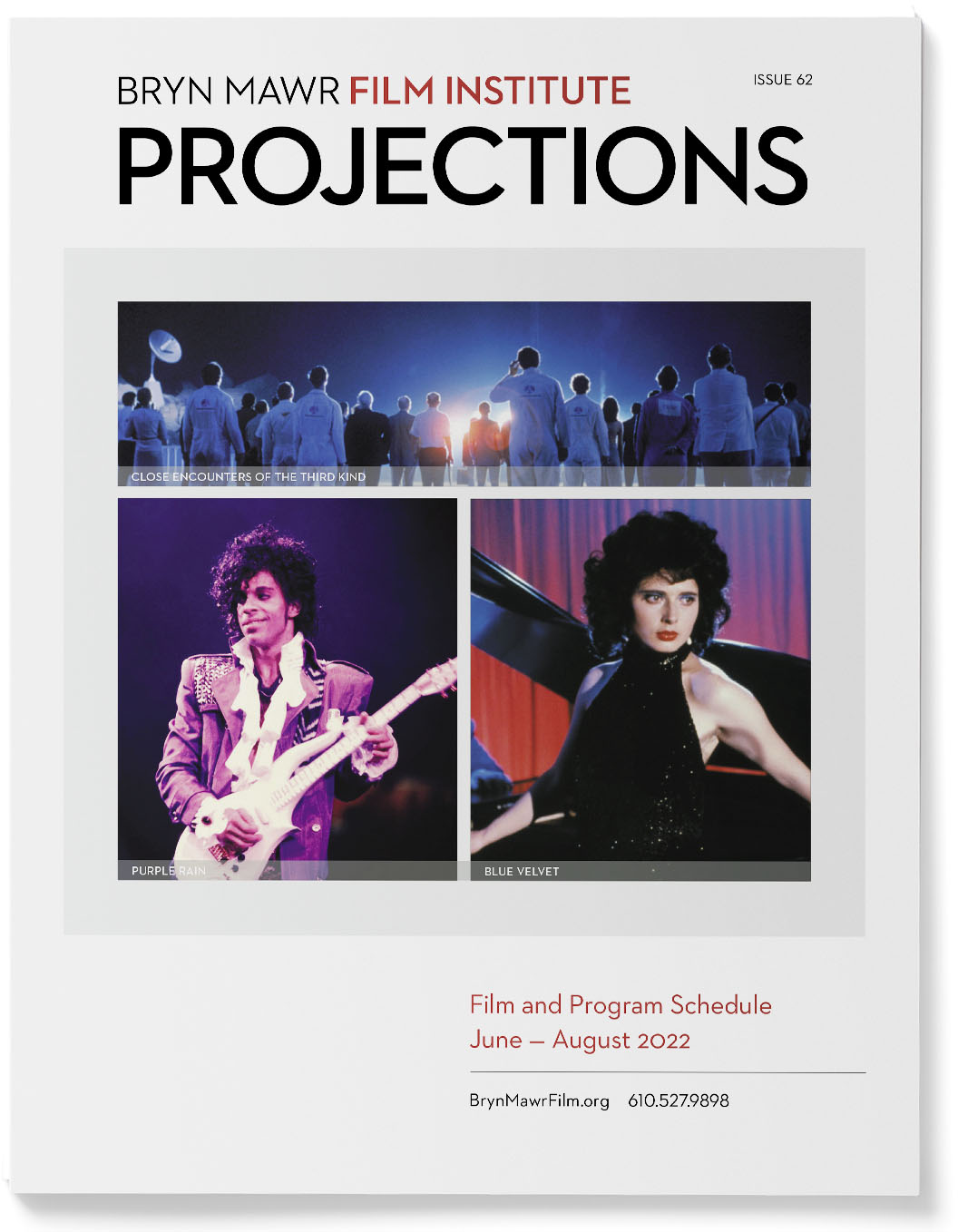 PROJECTIONS 62
June – August 2022
Announcements