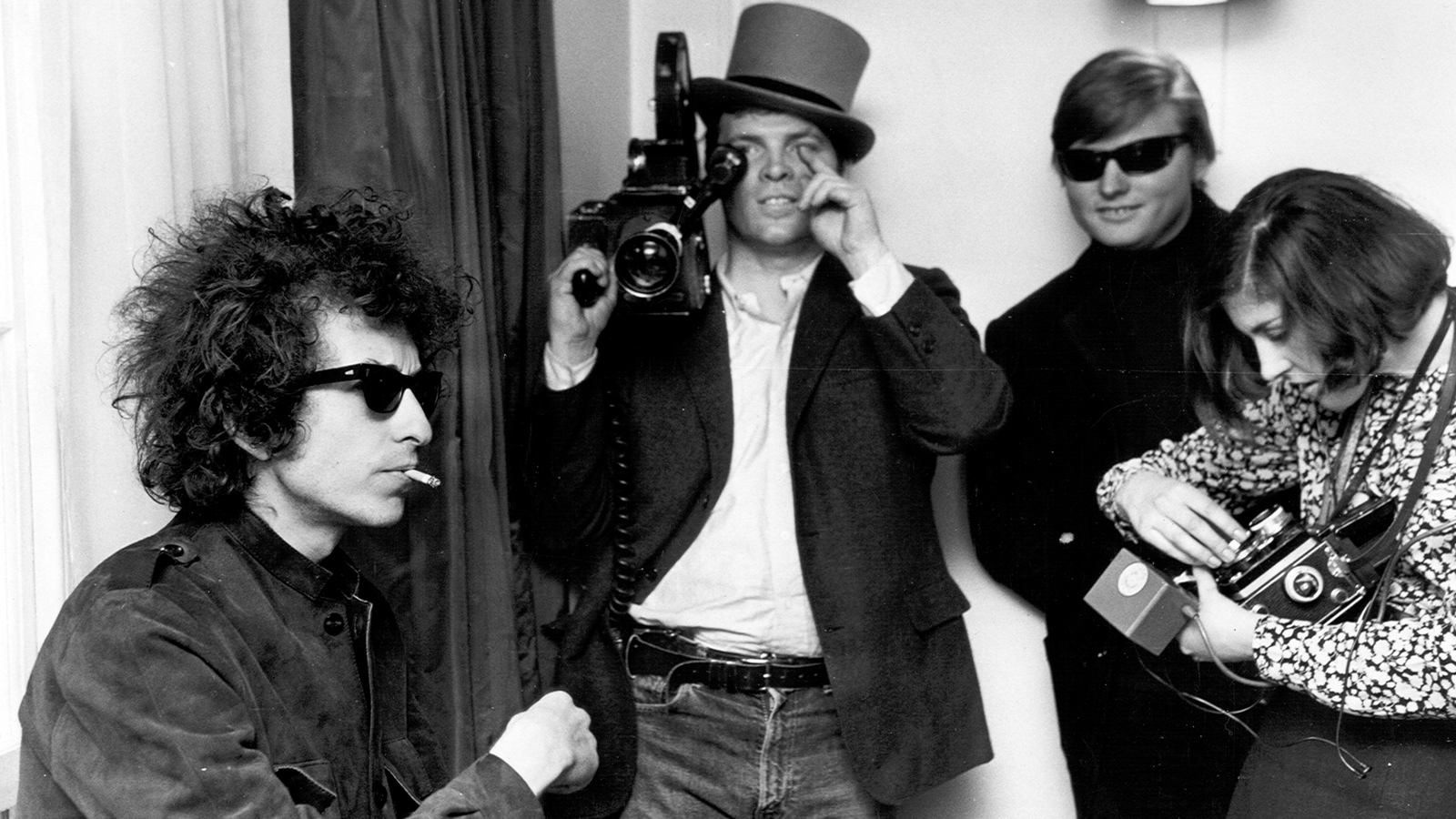 Cinema Classics Seminar: Dont Look Back
Wednesday, January 22, 6:30 pm to 9:30 pm  
Instructor: Christopher Long, M.A., Author and Film Critic

When D.A. Pennebaker (1925–2019) filmed 23-year-old Bob Dylan on tour in England during the spring of 1965, he didn't yet know what kind of movie he was making. As it turned out, Pennebaker was making history.
He had honed his craft as a member of Drew Associates, a group of young documentarians who produced a series of remarkable features in the early '60s. They exploited newer technologies to capture events "on the fly" where and as they happened, with smaller crews able to react to the unexpected—essentially defining what would come to be known as Direct Cinema. Documentaries such as Primary (1960), about the 1960 Wisconsin Democratic primary, provided viewers with a degree of behind-the-scenes access they had seldom experienced before.
With Dont Look Back (1965), Pennebaker employed the techniques he had pioneered to produce a rock documentary like none that preceded it. From its groundbreaking opening alleyway scene (often quoted and parodied) to its closing concert, the film connects viewers to an artist on stage and backstage, seen at both his most charming and his most cantankerous as he works, relaxes, and opines. The result is a documentary powered by a sense of immediacy and intimacy that continues to overwhelm audiences in all its grainy, black-and-white glory. Dont Look Back is frequently cited as the greatest rock documentary ever made and, indeed, one of the greatest documentaries of any kind. Join us to find out why.
Are you interested in "just" seeing this movie? That's easy! Just come to the box office or buy a ticket online.
Course Information
Location: Multimedia Room
$25 for members, $35 for non-members. To register, please call (610) 527-4008 ex. 108
Program Guide