Stay Connected During Our Temporary Closure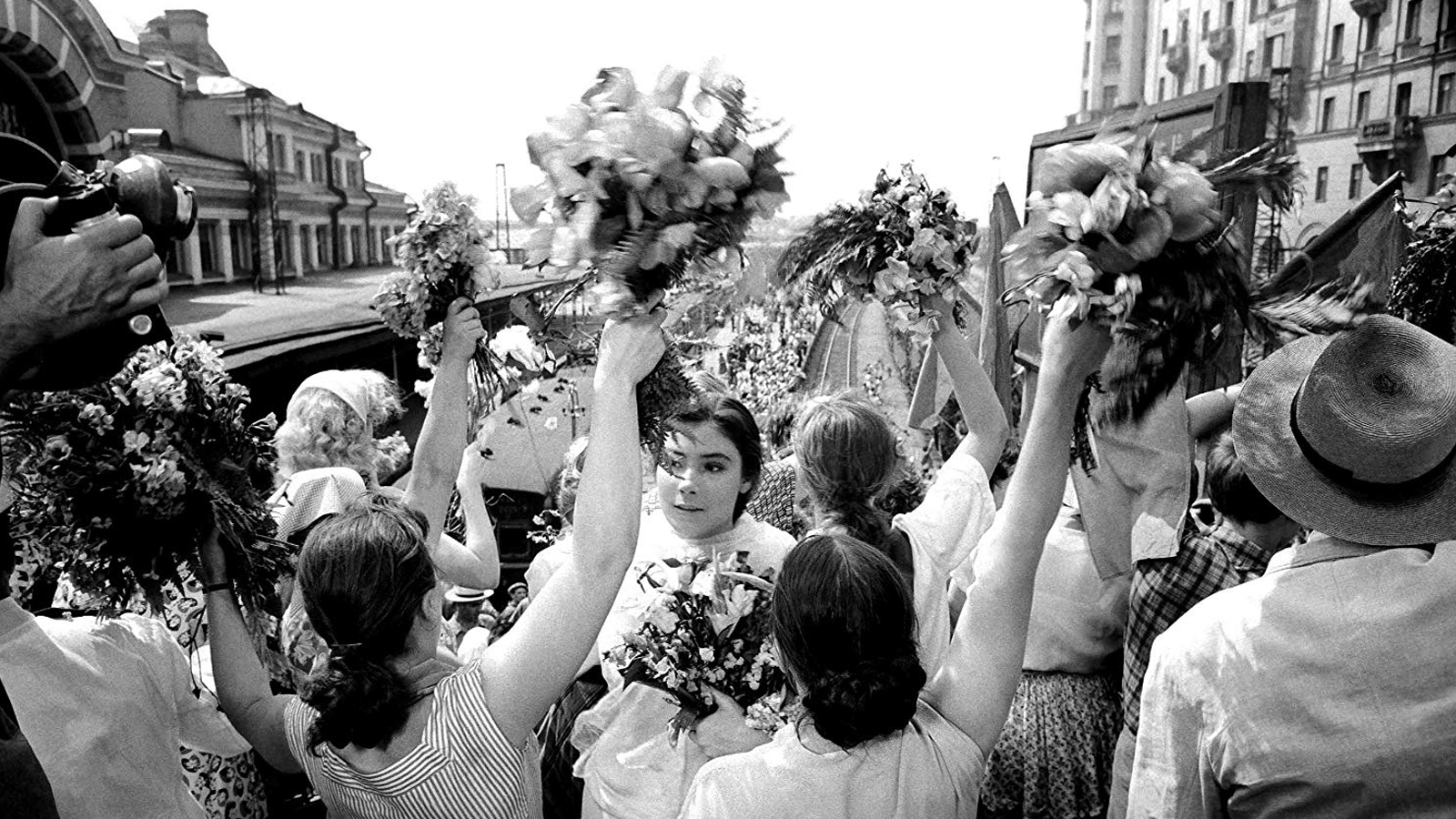 Cinema Classics Seminar:
The Cranes Are Flying—CANCELED!
Wednesday, April 1, 6:30 pm to 9:30 pm  
Instructor: Paul Wright, Ph.D., Department of English, Cabrini University

Director Mikhail Kalatozov, perhaps best known to American audiences for his exquisite pseudo-documentary, I Am Cuba (1964), had some seven years prior helmed the only film from the Soviet Union to capture the Palme d'Or at the Cannes Film Festival. The Cranes Are Flying (1957) is one of Russian cinema's most ambitious attempts to come to grips with the extraordinary human cost of the Second World War. Hitler's promise of "total war" was realized in the most brutal conflict of an era of already unspeakable cruelty, and by its close, the Soviets lost approximately 26 million people, some 13% of their population. The Cranes Are Flying tells the story of the soldiers and civilians who endured those horrors.
Kalatozov's film humanely documents the Soviet equivalent of what Gertrude Stein and Ernest Hemingway had called—in the context of the previous world war—a "lost generation," whose sacrifices included psychic scars as much as physical wounds. This makes William Wyler's 1946 masterpiece, The Best Years of Our Lives, an apt touchstone for Americans, though, as The Cranes Are Flying reminds us, the unthinkable scale of Soviet casualties and national trauma during this period was all endured on their home soil. For all these reasons, this film, seldom seen in the United States, should be of great interest to devotees of world cinema and students of World War II alike.
Are you interested in "just" seeing this movie? That's easy! Just come to the box office or buy a ticket online.
Course Information
Location: Multimedia Room
$25 for members, $35 for non-members
Schedule
Wednesday, April 1 · 6:30 pm
Announcements
Program Guide