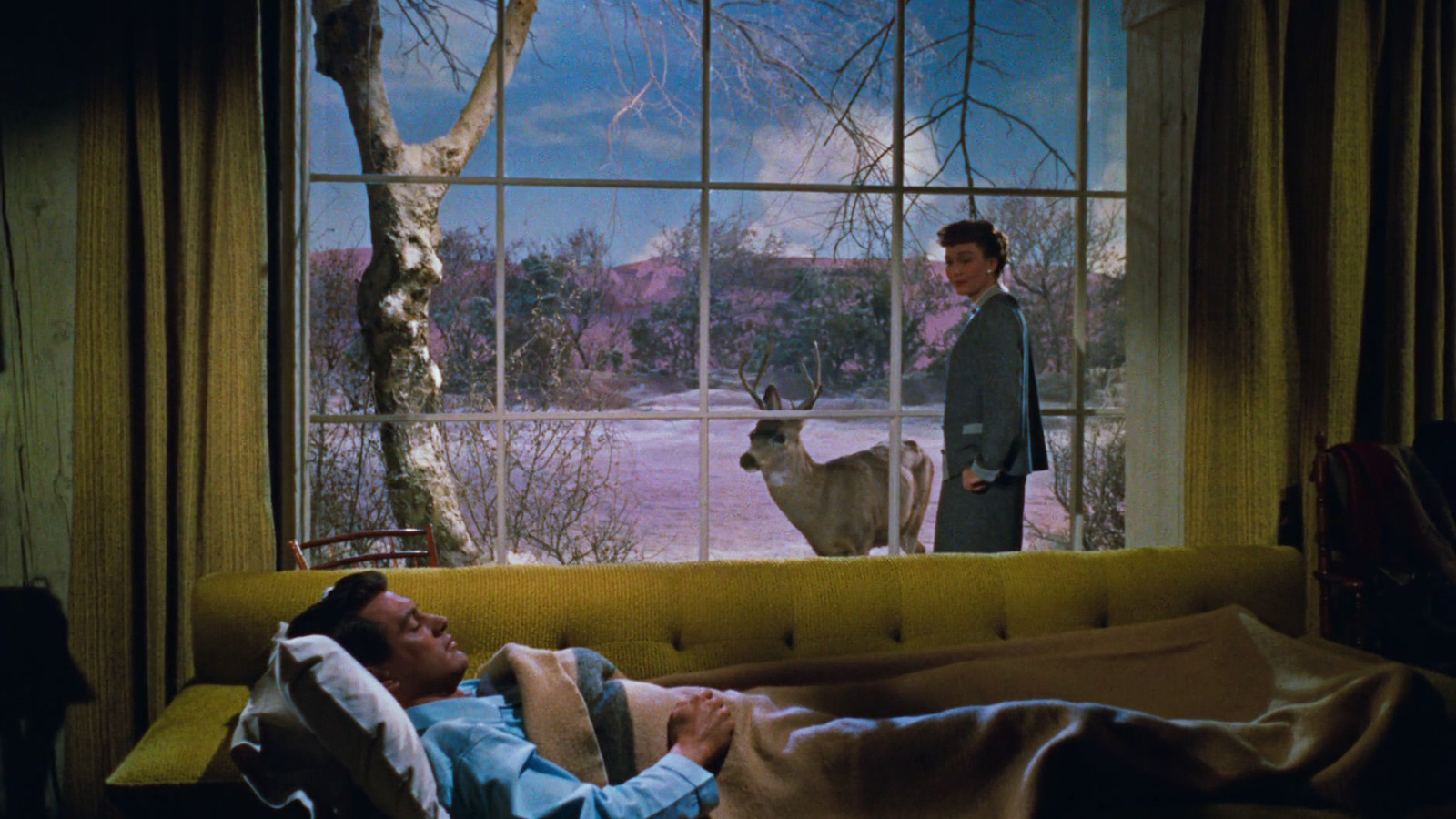 Cinema Classics Seminar:
All That Heaven Allows
Not Your Average Holiday Movie
Thursday, December 5, 6:30 pm to 9:30 pm  
Instructor: Jennifer Fleeger, Ph.D., Film Studies Program, Ursinus College

For many years, Douglas Sirk's "women's pictures" were dismissed as heavy-handed and superficial, but in the 1970s, film critics began to see how the German director's keen insight into American culture is made manifest in his film style. His American melodramas are rich with color, full of music, and rife with symbolism, offering a glorious critique of a contemporary life that promises the purchase of happiness but actually sells sorrow. In that regard, All That Heaven Allows (1955) is among his best.
The story of a romance that crosses the lines of both age and class, the film features Jane Wyman as a country-club widow navigating suburban malaise with her two inconsiderate adult children. Once again playing Wyman's love interest—as he did in Sirk's Magnificent Obsession—Rock Hudson plays a young gardener under the influence of Thoreau's Walden. He rejects the social norms of postwar America to build a cabin in the woods, live simply, and befriend wild deer.
But lest you think this is an entirely somber affair, the film also has a deliciously malicious role for veteran radio, stage, and screen actress Agnes Moorehead, and a fabulously melodramatic Christmas scene. Join us for the high drama and vivid colors, and stay to learn about Sirk's career, the history of the Hollywood melodrama, and the representation of suburbia on American screens in the 1950s.
Are you interested in "just" seeing this movie? That's easy! Just come to the box office or buy a ticket online here.