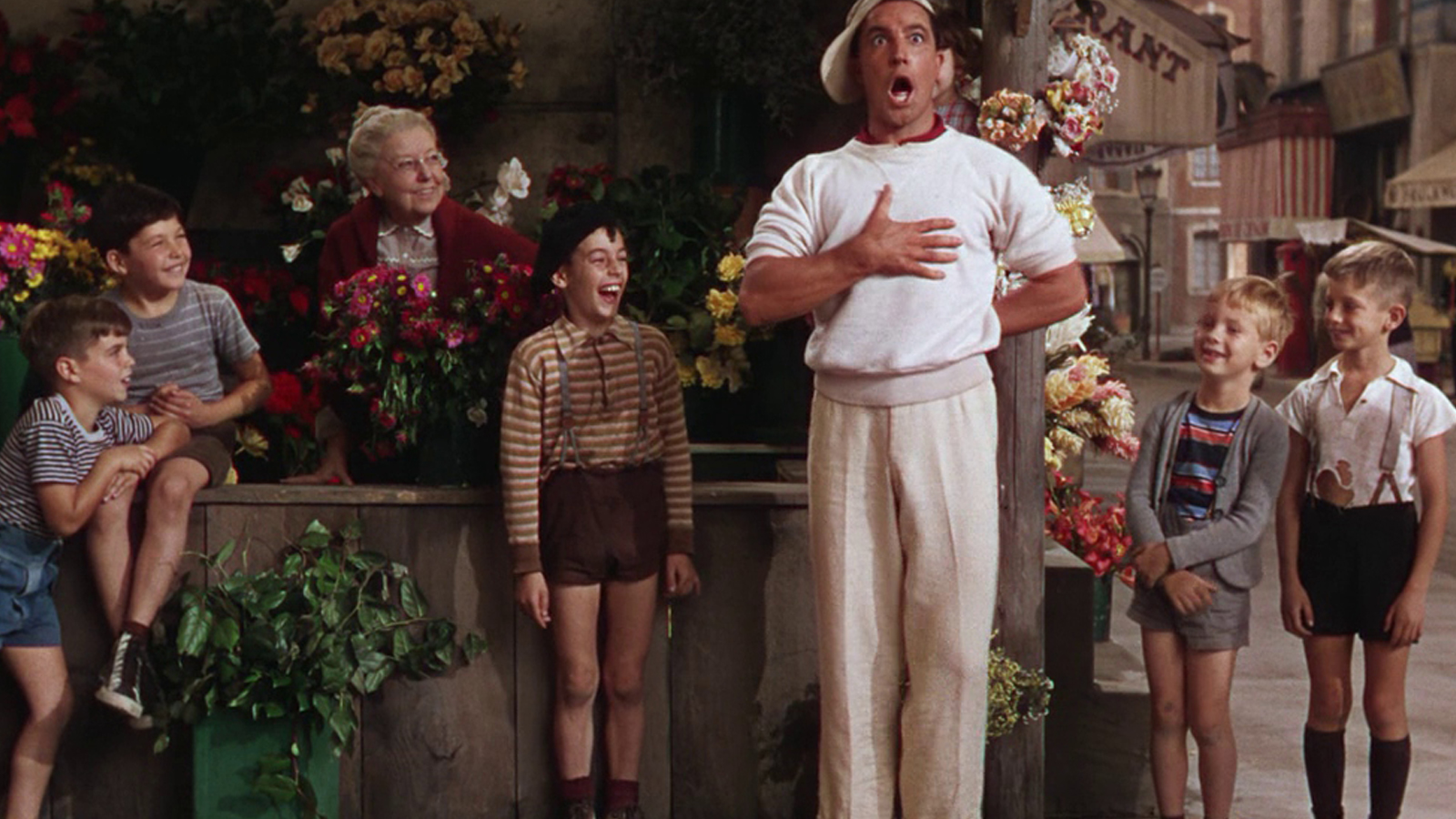 Cinema Classics Seminar:
An American in Paris
Lost in the Dance
Wednesday, April 29, 6:30 pm to 9:30 pm  
Instructor: Jennifer Fleeger, Ph.D., Film Studies Program, Ursinus College

An American in Paris (1951) was envisioned as a celebration of George Gershwin's catalogue, which MGM purchased after the composer's death, and particularly songs like "I Got Rhythm," "S'Wonderful," and "Our Love is Here to Stay". It also showcases an elaborate concert fantasy sequence featuring real-life classical pianist Oscar Levant, and a seventeen-minute ballet featuring Gene Kelly and Leslie Caron in her film debut. These latter elements push the boundaries of what a screen musical can do and prompt us to think about the purpose of cinema itself.
An American in Paris challenges conventions in other ways, too. Although the film has the expected romantic plot between its co-stars, it is really more about the relationships between Kelly's former G.I. and his male friends. Or perhaps it's about his relationship to beauty, life, and art. The dance sequences are among Kelly's best, and the songs, elaborate painted sets, Technicolor, and sense of optimism were a boon for the studio in the post-war era. The film garnered six Oscars, including Best Picture—a controversial choice in a year filled with serious dramas. Among other topics, this seminar will discuss the place of Paris in the American cultural imagination, the stylistic changes in US cinema at the dawn of the 1950s, and the role of producer Arthur Freed in defining the look and feel of the American film musical.
Are you interested in "just" seeing this movie? That's easy! Just come to the box office or buy a ticket online.
Course Information
Location: Multimedia Room
$25 for members, $35 for non-members
Schedule
Wednesday, April 29 · 6:30 pm
Announcements
Program Guide