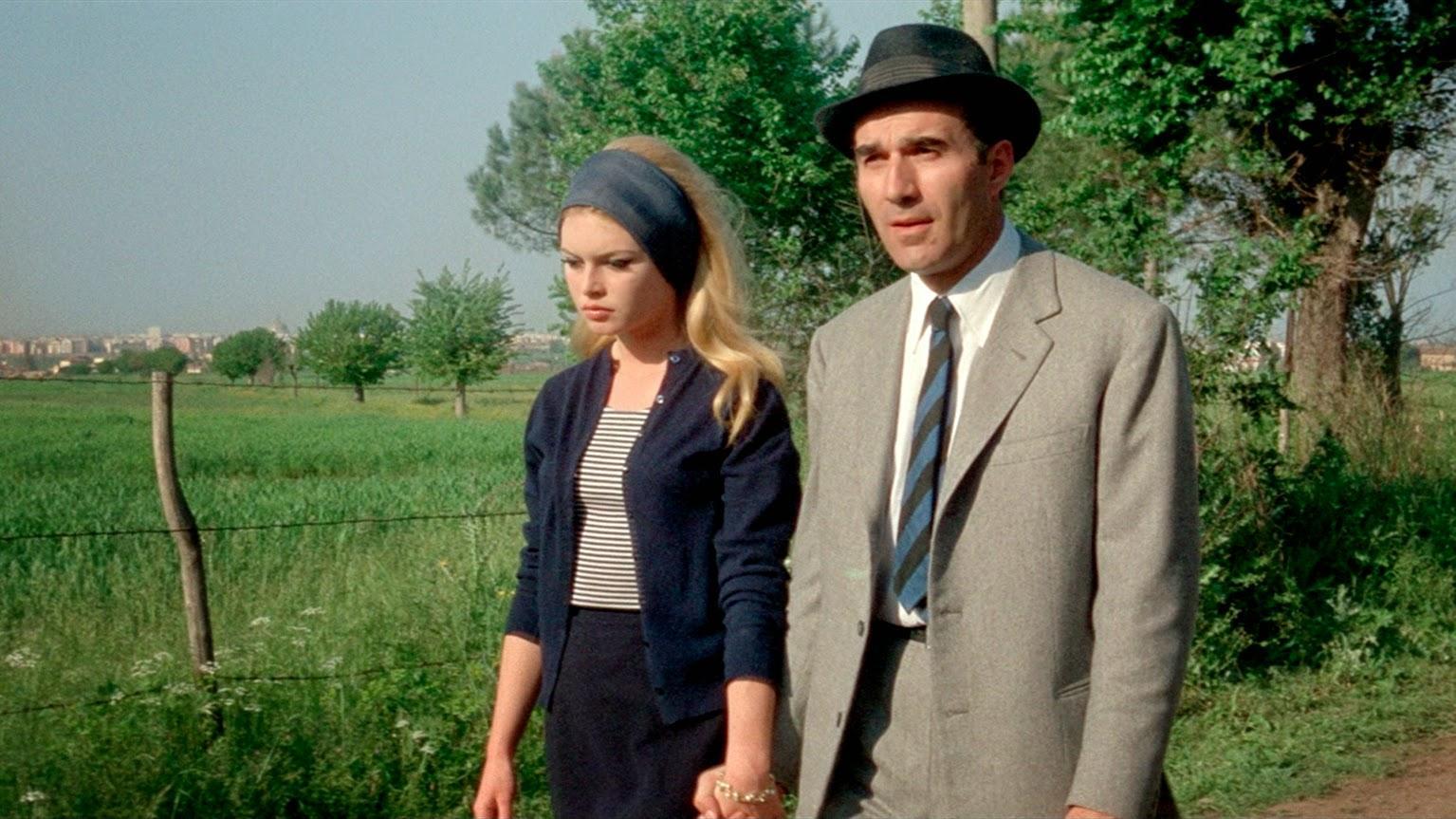 Cinema Classics Seminar:
Contempt
Godard: Revolution Forever
Thursday, November 7, 6:30 pm to 9:30 pm  
Instructor: Lisa DeNight, Discussion Moderator, BMFI

Celebrated French New Wave director Jean-Luc Godard (Breathless) decided to experiment with making a big-budget, star-studded international production with the money of deep-pocketed American and Italian producers. He absolutely hated the experience. Yet, despite its troubled production, Contempt (1963) is one of Godard's most human, profound and self-critical cinematic creations, as well as one of his most visually sumptuous and conventionally accessible.
It is a loose adaptation of a 1954 Alberto Moravia novel about a screenwriter tasked with scripting a modern version of The Odyssey, a job during which his marriage begins to disintegrate. Beneath the surface of the plot, as in any Godard project, there are a multitude of readings, ideas, and emotions living between the frames. Godard wove in his own struggles with making the film and incisive commentary on the current state of cinema itself, heightened by his casting of iconic German director Fritz Lang (Metropolis), playing himself as the director of the film-within-the-film. Even more personally, Godard sublimated struggles with his wife, muse, and frequent star, Anna Karina, onto the film's central couple, played by Michel Piccoli and Brigitte Bardot.
Join us to explore this intimate meditation on filmmaking and the unmaking of a relationship—all in exuberant Cinemascope, courtesy of Godard's frequent cinematographer, Raoul Coutard.
Are you interested in "just" seeing this movie? That's easy! Just come to the box office or buy a ticket online here.