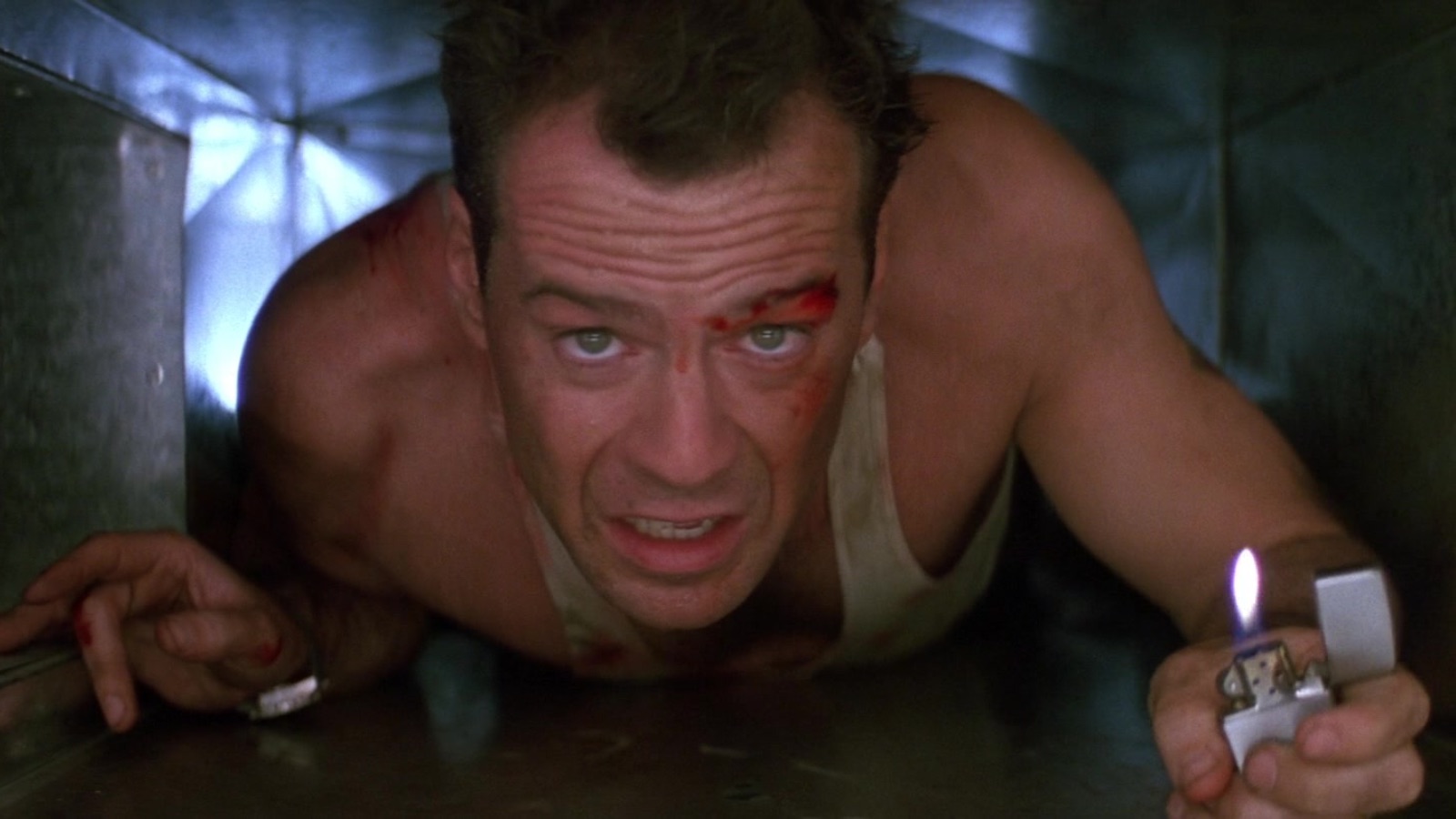 Cinema Classics Seminar:
Die Hard
Thursday, December 12, 6:30 pm to 10:00 pm  
Instructor: Jennifer Fleeger, Ph.D., Film Studies Program, Ursinus College
Location: Multimedia Room
$25 for members, $35 for non-members.
The notion that a bloody action film about a league of murderous European thugs taking hostages in a Los Angeles commercial tower could become a Christmas classic is a curious illustration of American cultural sensibilities, to say the least. Die Hard's (1988) status as a Christmas film rests initially in its setting—an office Christmas party—then largely in its score, which turns Beethoven's 9th symphony into a holiday tune.
But Die Hard's ultimate success lies in the way it pits the wry humor of a New York cop (Bruce Willis) against the sly cleverness of a brilliant German criminal (Alan Rickman). Yet this battle of wits and weaponry is mere background for the film's most important relationship: a friendship between two very different police officers—one from the West Coast, the other from the East; one black, the other white—who bond over the airwaves of a handheld radio. This seminar will focus on the "buddy film" as a Hollywood genre, which in the 1980s posited itself as a solution to racial conflict. It will also discuss the history of the American cinema's representation of heroic masculinity and the domestic anxieties of the 1980s, all of which work together to make Die Hard not only a fabulously fun film, but also an insightful social commentary.
Are you interested in "just" seeing this movie? That's easy! Just come to the box office or buy a ticket online here.