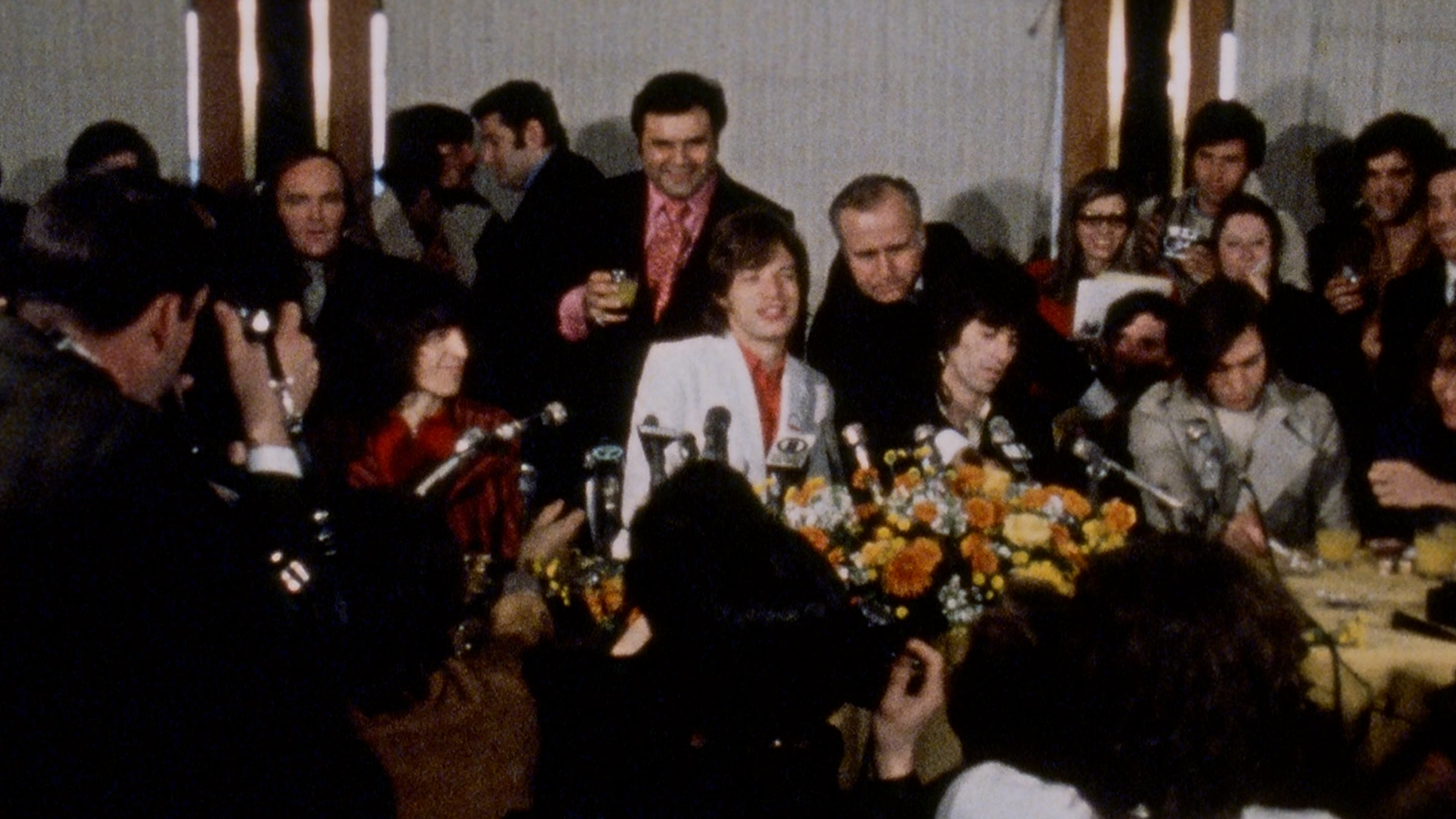 Cinema Classics Seminar:
Gimme Shelter
Wednesday, May 13, 6:30 pm to 9:30 pm  
Instructor: Andrew Owen, Ph.D., Department of Sociology, Lebanon Valley College

The 1969 free concert at the Altamont Speedway, about 60 miles east of San Francisco, was intended as a West Coast Woodstock, a decade-culminating festival that embodied the youth-led counterculture's commitment to ending class and cultural divides, headlined by the Rolling Stones and featuring bands like Jefferson Airplane and the Grateful Dead. At least, that was the plan . . .
Instead, what occurred—and what the Maysles Brothers (Salesman, Grey Gardens) and their co-director, Charlotte Zwerin, captured in Gimme Shelter (1970)—was an eruption of violence stemming from the discord and paranoia that had been festering in the country's body politic. Within the film, artists like Mick Jagger and Grace Slick, bearing witness to mayhem, impotently called for love to quell the simmering conflict between the drugged-out hippies and the drunken Hells Angels that seemingly comprised the bulk of their audience. Beyond the film, those critical of the counterculture saw it as a celluloid testament to what the Manson Family gave credence to the summer before: the movement's corruption and decline.
This seminar will explore the sociopolitical dynamics of the counterculture clash that comes to a head in Gimmer Shelter by examining the origins of the psychedelic era, its manifestation at Altamont, and its lingering impact on American society.
Are you interested in "just" seeing this movie? That's easy! Just come to the box office or buy a ticket online.
Course Information
Location: Multimedia Room
$25 for members, $35 for non-members
Schedule
Wednesday, May 13 · 6:30 pm
Announcements
Program Guide