Cinema Classics Seminar:
Philadelphia
Tuesday, March 14, 2023, 6:30 pm to 10:00 pm  
Instructor: Jennifer Fleeger, Ph.D., Media and Communication Studies, Ursinus College

A story of struggle, love, and justice, Jonathan Demme's Philadelphia is also a portrait of a city and a history of an era. By the time it was released in 1993, over 234,000 Americans had died of AIDS, yet few media portrayals had dealt respectfully with the gay community and the discrimination faced by its members. 
 
The seminar will examine the context in which Philadelphia was received, detailing the issues with producing a script at the intersection of race and queerness during the height of the AIDS epidemic, and will explore how the popular images of Tom Hanks and Denzel Washington affected interpretations of their roles. We will also discuss how cinematic representations of illness have changed over time and consider how Hollywood has negotiated ethical responsibilities toward difficult subjects.  
 
Finally, we'll set these conversations within the framework of the city of Philadelphia, talking about how its representation in popular culture contributes to the film's story and how Bruce Springsteen's Oscar-winning song "Streets of Philadelphia" builds on an urban character familiar to us from other Philadelphia films. In the discussion that follows, we will ask how popular films like Philadelphia can both promote social change and memorialize those we love. 

Are you interested in "just" seeing this movie? Visit the public screening page here.
---
Cinema Classics Seminars offer an entertaining and engaging way to learn more about some of the true classics of world cinema. All students receive an introductory lecture before the film and a guided discussion after the film. In addition, those in attendance receive a ticket to see it on the big screen, as well as popcorn and a drink. Please note: the screening associated with this seminar will be open to the public, as well.
If you are unable to attend this seminar on site, you can rent and stream it in our Remote Classroom beginning a week after the event date.
Please email BMFI Programs and Education Coordinator Jill Malcolm with any questions.
Course Information
$25 for members, $35 for non-members
Schedule
Tuesday, March 14 · 6:30 pm
Support
Make your donation today!
Projections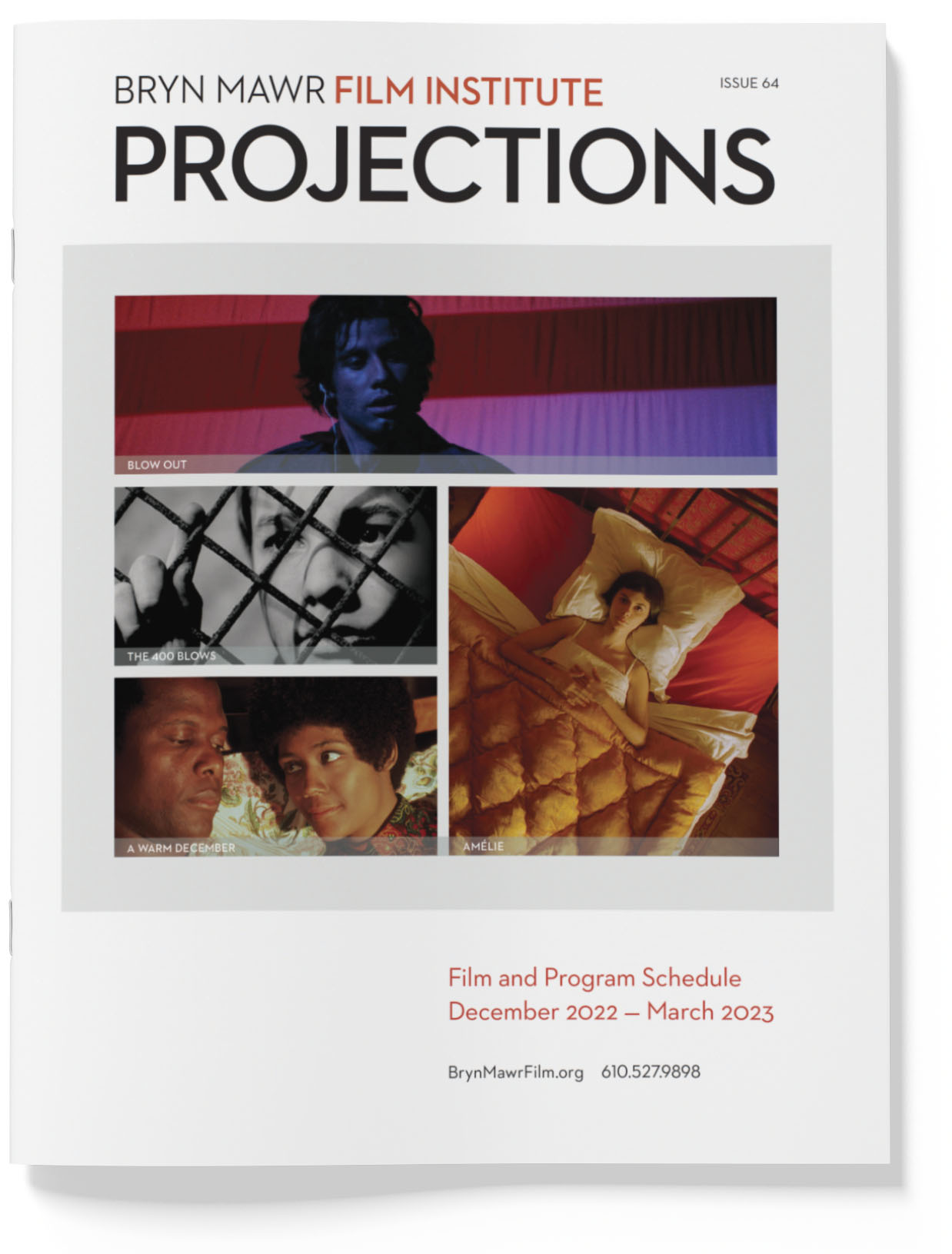 PROJECTIONS 64
December 2022 – March 2023
Announcements