Cinema Classics Seminar:
The 400 Blows
Wednesday, February 22, 2023, 6:30 pm to 9:30 pm  
Instructor: Amy Corbin, Ph.D., Director of Film Studies, Muhlenberg College

Taking its title from the French expression meaning "to raise hell," The 400 Blows (1959) marked the feature debut of critic-turned-director François Truffaut and is known as one of the originating films of the French New Wave movement. It follows Antoine Doinel (Jean-Pierre Léaud), a young boy who rebels against neglect at home and harsh discipline at school by skipping class, running the streets, and finding a love of literature and the cinema. 
 
"Cinema" asserts its presence not only as something its characters experience in the story, but also in a filmmaking style that delights in what the camera can discover. Truffaut takes full advantage of camera movement, joyfully following Antoine running down outdoor stairs and using unconventional angles to put the audience in positions we would not have access to in real life. At the same time, The 400 Blows exhibits a neorealist interest in filming in real places rather than on constructed studio sets, and so Antoine's wanderings take us out of his cramped apartment and into the lively streets of Paris. The film's iconic ending brilliantly represents the pull between submission to authority and the urge to escape. Watching and discussing The 400 Blows is like taking a tour of 1959 Paris led by a precocious child, all while learning about cinema's potential to refract real life through a camera's lens. 

Are you interested in "just" seeing this movie? Visit the public screening page here.
---
Cinema Classics Seminars offer an entertaining and engaging way to learn more about some of the true classics of world cinema. All students receive an introductory lecture before the film and a guided discussion after the film. In addition, those in attendance receive a ticket to see it on the big screen, as well as popcorn and a drink. Please note: the screening associated with this seminar will be open to the public, as well.
If you are unable to attend this seminar on site, you can rent and stream it in our Remote Classroom beginning a week after the event date.
Please email BMFI Programs and Education Coordinator Jill Malcolm with any questions.
Course Information
$25 for members, $35 for non-members
Schedule
Wednesday, February 22 · 6:30 pm
Support
Make your donation today!
Projections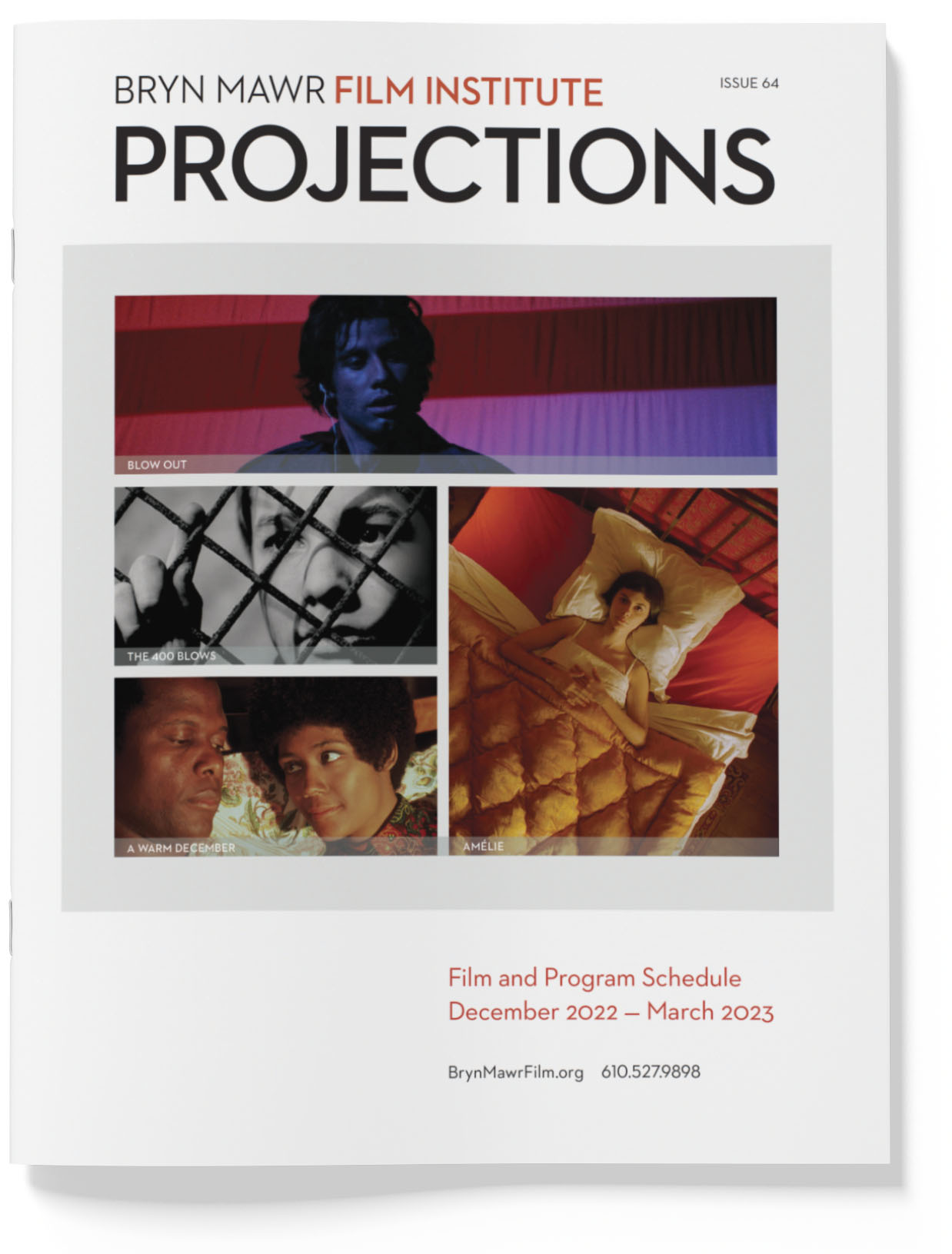 PROJECTIONS 64
December 2022 – March 2023
Announcements