DIAL M FOR MURDER
Hitchcock: The Perfect Crime
(PG) USA – 1 hr 45 min  
1954 · d. Alfred Hitchcock
Reviews
Starring Ray Milland, Grace Kelly, Robert Cummings

Ex-tennis pro Tony (Ray Milland) wants wealthy wife Margot (Grace Kelly) out of the picture. His plan seems perfect—while he dines with her lover, a friend will do the deed. But when the would-be killer ends up dead, their apartment-turned-crime scene becomes a battleground for wits and wills with Margot's fate on the line.
The Thursday, July 23, screening will be presented in conjunction with a Cinema Classics Seminar, taught by Jacob Mazer. On this date, seating for screening-only attendees will begin at 7:00 pm. Just want to see the film? Purchase your tickets from this page.
We will be screening the 2-D version of the film.
---
Patrons are encouraged to purchase tickets in advance, online, using the showtimes listed below the "Buy Tickets" heading. The Box Office is open for ticket sales 30 minutes prior to the first show of the day.
All screenings at BMFI are open seating.
Support
Make your donation today!
Projections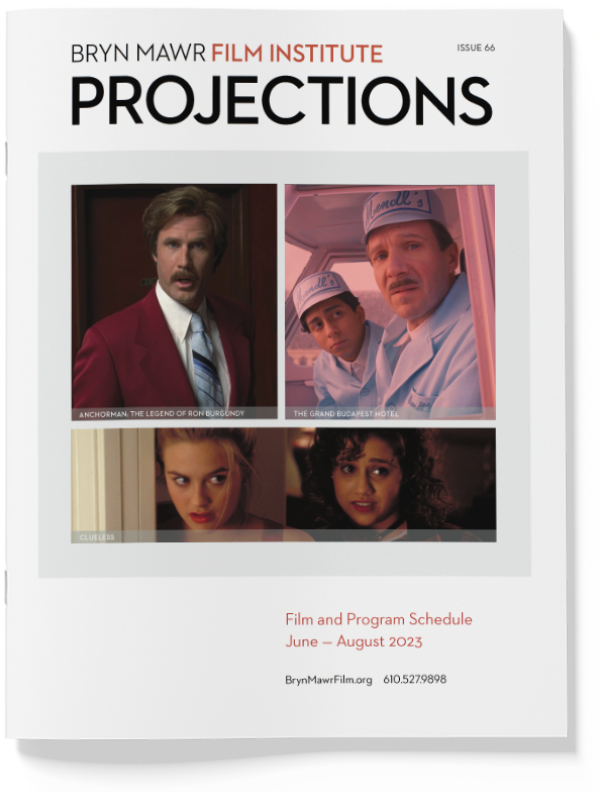 PROJECTIONS 66
June – August 2023
Announcements