EARTH: ONE AMAZING DAY
(G) UK/China – 1 hr 35 min  
2017 · d. Richard Dale, Lixin Fan, Peter Webber
Reviews
Starring Robert Redford

This dazzling nature doc from the team behind Planet Earth takes audiences on a dawn-to-dusk journey around our amazing planet, where we'll encounter giant pandas in the bamboo forests of China, penguins on epic journeys across the cliffs of Antarctica, sperm whales basking in the Indian Ocean, racer snakes chasing iguanas on the Galápagos Islands, and much more.

Hang around after the film for a presentation by The Academy of Natural Sciences, featuring live animal guests! Academy of Natural Sciences members may retrieve a promo code to receive discounted admission by e-mailing JMazer@BrynMawrFilm.org.
While rated G and generally appropriate for all audiences, sensitive viewers should note that Earth: One Amazing Day does contain scenes of animal peril. 
---
Patrons are encouraged to purchase tickets in advance, online, using the showtimes listed below the "Buy Tickets" heading. The Box Office is open for ticket sales 30 minutes prior to the first show of the day.
All screenings at BMFI are open seating.
Buy Tickets
Saturday, April 29
1.00
Support
Make your donation today!
Projections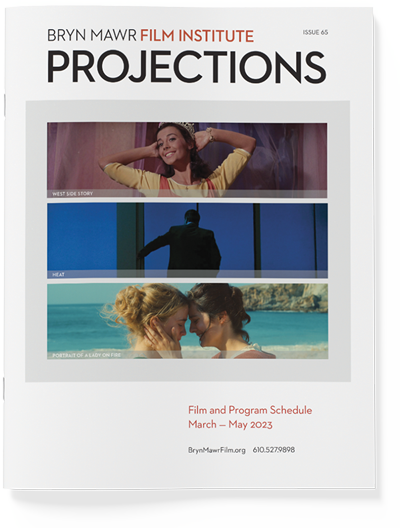 PROJECTIONS 65
March – May 2023
Announcements