EXHIBITION ON SCREEN – MICHELANGELO: LOVE & DEATH
Encore Presentation!
(NR) UK – 1 hr 31 min  
2017 · d. David Bickerstaff
Starring Peter Abrahams, Cristine Acidini, Sergej Androsov
General Public: $20, BMFI Members: $18, Students with ID: $10
From the towering statue of David to the Sistine Chapel, the spectacular sculptures and paintings of Michelangelo leave us breathless to this day. This documentary explores the artist's tempestuous life, taking us on a cinematic journey from the print and drawing rooms of Europe through the great chapels and museums of Florence, Rome, and the Vatican. Using expert commentary and the artist's own words, Michelangelo: Love & Death takes a fresh look at an enigmatic man who stands among the greatest artists of the Renaissance—and perhaps of all time.
---
Patrons are encouraged to purchase tickets in advance, online, using the showtimes listed below the "Buy Tickets" heading. The Box Office is open for ticket sales 30 minutes prior to the first show of the day.
All screenings at BMFI are open seating.
Support
Make your donation today!
Projections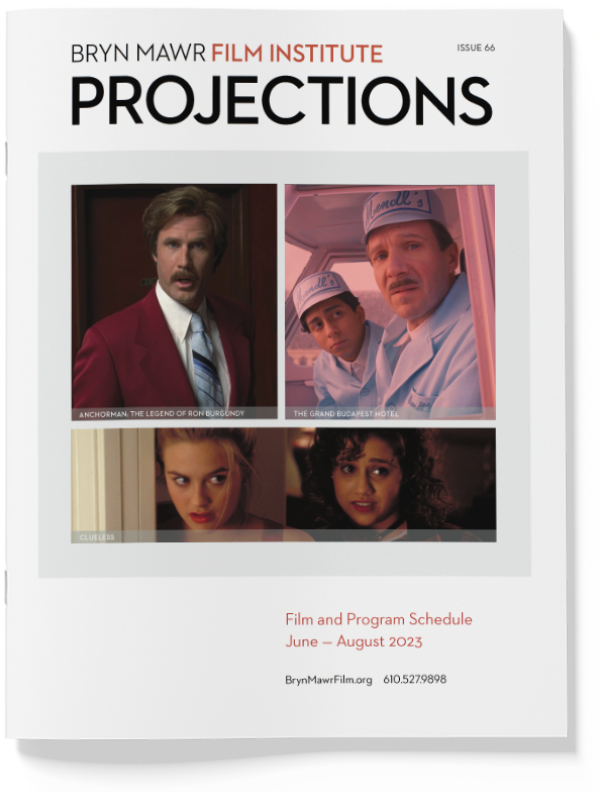 PROJECTIONS 66
June – August 2023
Announcements