EXHIBITION ON SCREEN – TOKYO STORIES
(NR) UK - 1 hr 30 min  
2023 · d. David Bickerstaff
General Public: $20, BMFI Members: $18, Students with ID: $10
Encounter one of the world's great art capitals in this beautiful and richly detailed film. Based on a major exhibition at the Ashmolean in Oxford, Tokyo Stories spans 400 years of wide-ranging, incredibly dynamic art, including the delicate woodblock prints of Hokusai and Hiroshige, Pop Art posters, contemporary photography, manga, film, and brand-new artworks created on the streets. Using the exhibition as a launchpad, audiences can explore the art and artists of one of the most vibrant and interesting cities on the planet.
---
Patrons are encouraged to purchase tickets in advance, online, using the showtimes listed below the "Buy Tickets" heading. The Box Office is open for ticket sales 30 minutes prior to the first show of the day.
All screenings at BMFI are open seating.
Support
Make your donation today!
Projections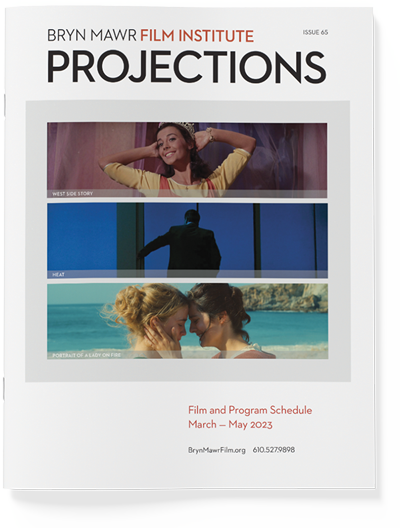 PROJECTIONS 65
March – May 2023
Announcements