Existential Bitterness:
Film Noir's Classic Era, 1941-58
4 Thursdays, March 2 to March 23, 2023, 6:30 pm to 9:30 pm  
Instructor: Paul Wright, Ph.D., Instructor, BMFI

The jaded detective. The iconic "femme fatale," embodying weaponized eros. The evocative, unnerving chiaroscuro cinematography. Anxiety about institutions, identity, and modernity itself in a nation struggling to comprehend its post-war purpose. These tropes, themes, and stylistic hallmarks have come to be indelibly associated with film noir, a genre that is at once quintessentially American and yet has been pliably reimagined across world cinema.  
But for every device we assume to be mere convention or even cliché, the best instances of American film noir unsettle our preconceptions about noir storytelling itself, making us question genre categories at large and suggesting that every trope can be reimagined in unanticipated ways. Our study of film noir will begin with one of the most accomplished films to establish the genre archetype, John Huston's The Maltese Falcon (1941). We then turn to three films that actively re-engineer the noir template. The Night of the Hunter (1955) re-centers the noir gaze to Depression-era rural America, where a nefarious preacher can be as dangerous as any urban tough. We then move back to the city for Sweet Smell of Success (1957), where the world of tabloid journalism marks a particularly sleazy corner of the noir urban jungle. We conclude with Orson Welles's Touch of Evil (1958), a cynical—yet still humane—noir deconstruction set on the Mexican border that both punctuates and calls into question the genre template itself. Join us as we explore film noir as the most resilient of genres, where the twin seductions of both convention and innovation are on full display. 
Are you interested in "just" seeing the films featured in this course? Visit this page to find public screening info.
Course Information
$100 for members, $140 for non-members
Schedule
Thursday, March 2 · 6:30 pm
Thursday, March 9 · 6:30 pm
Thursday, March 16 · 6:30 pm
Thursday, March 23 · 6:30 pm
Support
Make your donation today!
Projections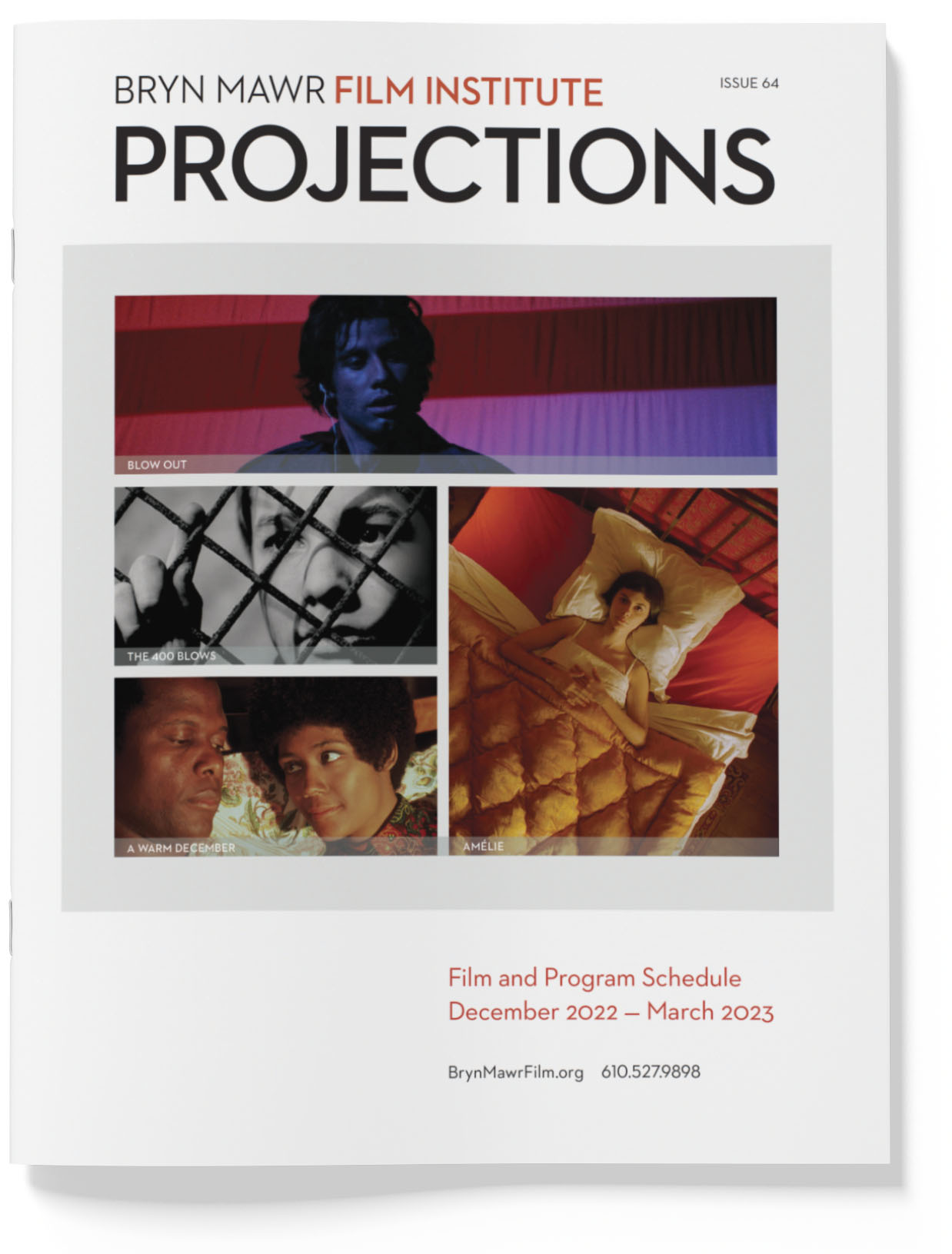 PROJECTIONS 64
December 2022 – March 2023
Announcements