FANTASIA
Animation Frontiers
(G) USA – 2 hr 4 min  
1940 · d. Samuel Armstrong, James Algar, Bill Roberts, Paul Satterfield, Ben Sharpsteen, David D. Hand, Hamilton Luske, Jim Handley, Ford Beebe, T. Hee, Norman Ferguson, Wilfred Jackson
Reviews
Starring Leopold Stokowski

Mickey Mouse gets into trouble as the Sorcerer's Apprentice. Hippos, elephants, and ostriches dance a comic ballet. Dark spirits gather at Bald Mountain. Scored by the Philadelphia Orchestra, Fantasia still stands among Disney's greatest achievements and demands to be seen (and heard) in the theater.
---
Patrons are encouraged to purchase tickets in advance, online, using the showtimes listed below the "Buy Tickets" heading. The Box Office is open for ticket sales 30 minutes prior to the first show of the day.
All screenings at BMFI are open seating.
Support
Make your donation today!
Projections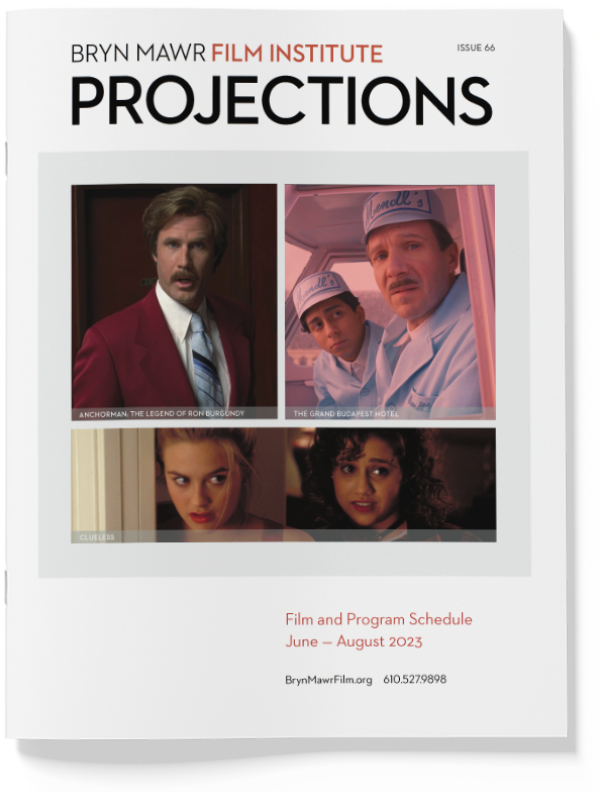 PROJECTIONS 66
June – August 2023
Announcements