FARGO
The Coen Brothers: Uncertainty Principles
(R) USA/UK – 1 hr 38 min  
1996 · d. Joel Coen, Ethan Coen
Reviews
Starring Frances McDormand, William H. Macy, Steve Buscemi, Peter Stormare

Earning a Palme d'Or and two Oscars, Joel and Ethan Coen's snowy film noir (film blanc?) established the duo as American filmmaking giants. Cash-strapped salesman Jerry Lundegaard (William H. Macy) has a plan—kidnap his own wife, pocket the ransom. When things go bad, very pregnant police chief Marge Gunderson (Frances McDormand) must crack the case.
The screening on Wednesday, October 11 is presented in conjunction with the film course Trafficking in the Absurd: The Coen Brothers' Universe, taught by Paul Wright, Ph.D. On that date, seating for screening-only attendees will begin at 7:00 pm. Just want to see the film? Purchase your tickets from this page.
---
Patrons are encouraged to purchase tickets in advance, online, using the showtimes listed below the "Buy Tickets" heading. The Box Office is open for ticket sales 30 minutes prior to the first show of the day.
All screenings at BMFI are open seating.
Projections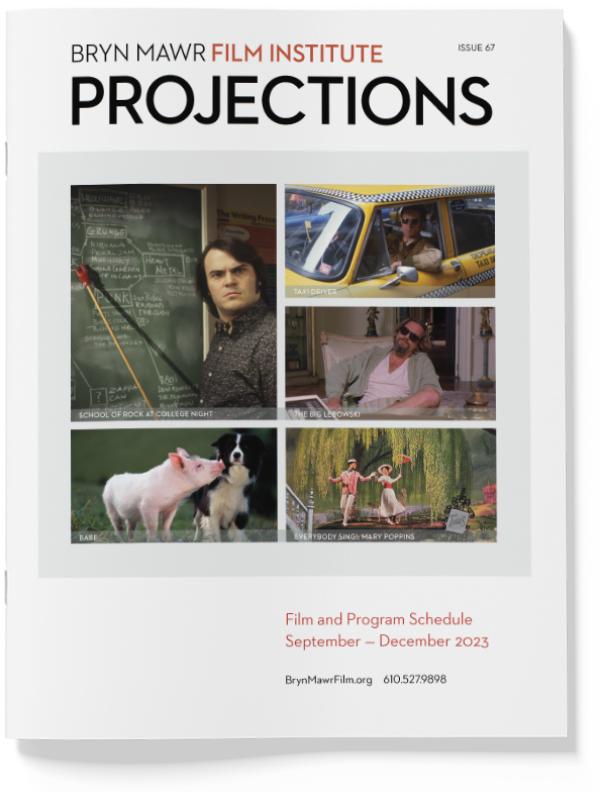 PROJECTIONS 67
September – December 2023
Announcements