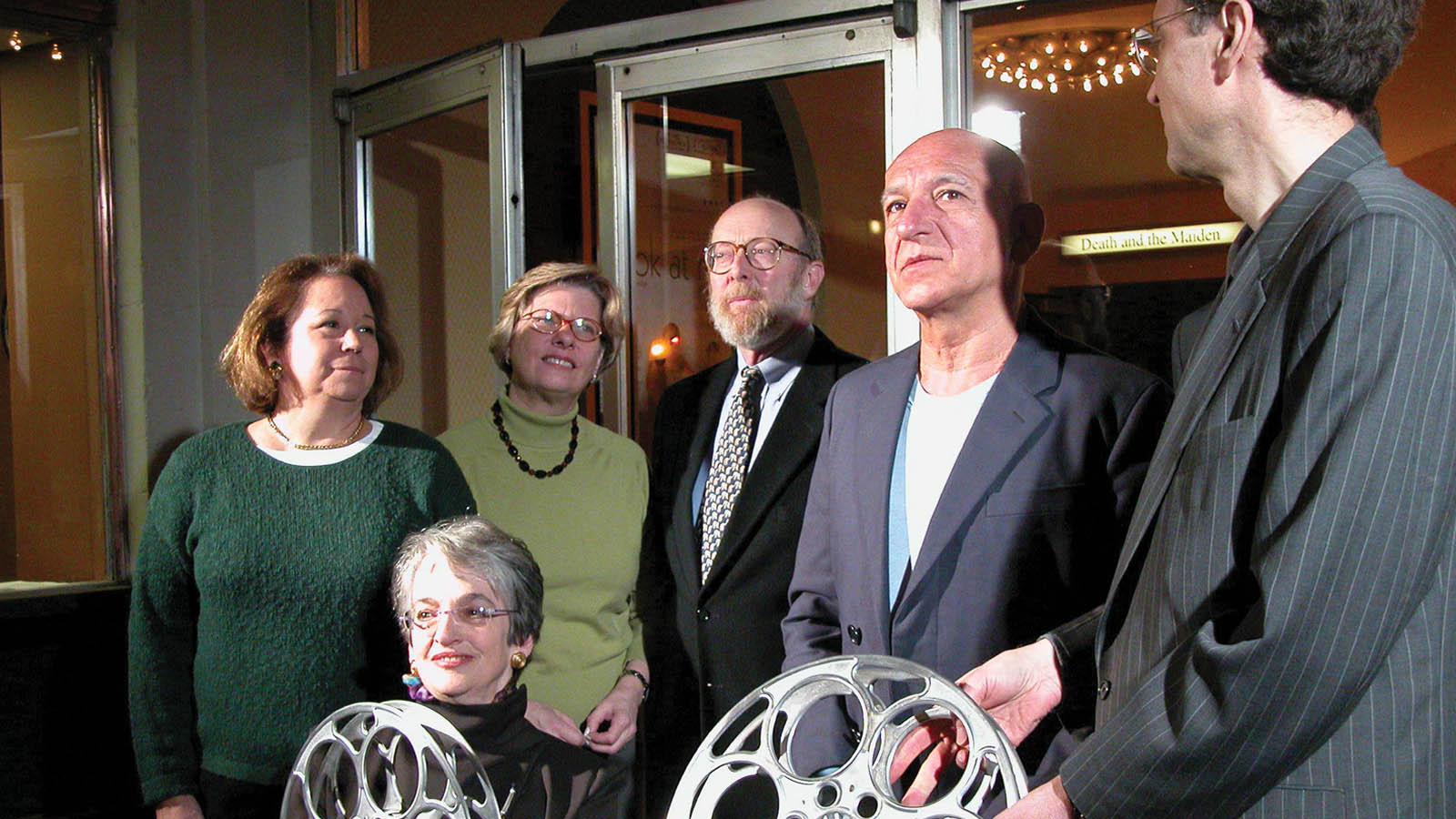 Happy Birthday to Us!
On March 12, 2005, BMFI's doors officially opened with the help of some very special friends. Fifteen years, two new theaters, hundreds of classes, and thousands of movies later, we remain proud to be able to offer you the best in film exhibition and education every day.  We wouldn't have made it this far without the support offered by you, the community we serve. Whether you have been one of our nearly 22,000 members, bought one of more than 1.7 million tickets, or were one of the 11,000+ people who took a class during these fifteen years, BMFI thanks you.
Join us on March 12 to celebrate our 15th birthday. All ticketholders will receive a birthday Bundtini provided by Nothing Bundt Cakes.
Photo Caption: State Senator Connie Williams, BMFI founder Juliet Goodfriend, Lower Merion Commissioners Jane Dellheim and Charlie Bloom, Sir Ben Kingsley, and John Toner of Renew Theaters celebrate the opening of Bryn Mawr Film Institute on March 12, 2005. Photo: Mary Crowley
Schedule
Thursday, March 12 · 12:00 pm
Program Guide