HAROLD AND MAUDE
(PG) USA – 1 hr 31 min  
1971 · d. Hal Ashby
Reviews
Starring Ruth Gordon, Bud Cort

Harold (Bud Cort) is young, wealthy, and fixated on death. His routine of attending funerals and staging fake suicides is disrupted when he meets lively 79-year-old Maude (Ruth Gordon), sparking an unlikely friendship and romance. Hal Ashby's quirky black comedy became (and remains) a quintessential cult classic, embodying the idiosyncrasy and non-conformist ethos of its era.

The April 19 screening will be shown in conjunction with a Cinema Classics Seminar, taught by Amy Corbin, Ph.D. On this date, seating for screening-only attendees will begin at 7:00 pm. Just want to see the film? Purchase your tickets from this page.
---
Patrons are encouraged to purchase tickets in advance, online, using the showtimes listed below the "Buy Tickets" heading. The Box Office is open for ticket sales 30 minutes prior to the first show of the day.
All screenings at BMFI are open seating.
Support
Make your donation today!
Projections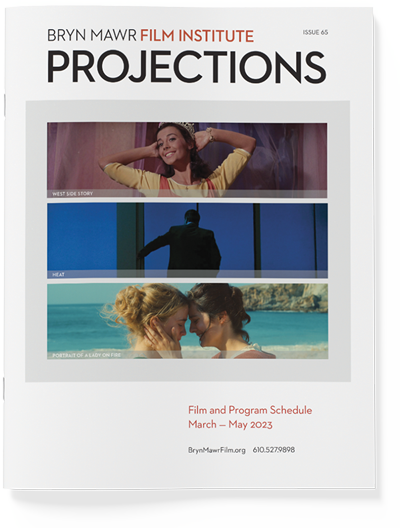 PROJECTIONS 65
March – May 2023
Announcements