INFINITY POOL
Ends Thursday, February 9!

(R) Canada/Hungary/France – 1 hr 57 min  
2023 · d. Brandon Cronenberg
Reviews
Starring Alexander Skarsgård, Mia Goth, Cleopatra Coleman

Vacationing writer James Foster (Alexander Skarsgård) believes he's doomed after causing a fatal accident in the country of Li Tolqa, but a bizarre loophole in the nation's justice system allows him to escape punishment. Soon, Foster falls in with a depraved group of tourists led by the sinister Gabi (Mia Goth), beginning a hedonistic journey that will unearth his own dark urges. Brandon Cronenberg (Possessor) carries on the family tradition of strange worlds and body horror in this psychedelic, Kafkaesque thrill ride.
This film contains lighting effects that may affect photosensitive viewers.
---
Patrons are encouraged to purchase tickets in advance, online, using the showtimes listed below the "Buy Tickets" heading. The Box Office is open for ticket sales 30 minutes prior to the first show of the day.
All screenings at BMFI are open seating.
Buy Tickets
Today, February 8
1.15 Gaga
Thursday, February 9
7.45
Support
Make your donation today!
Projections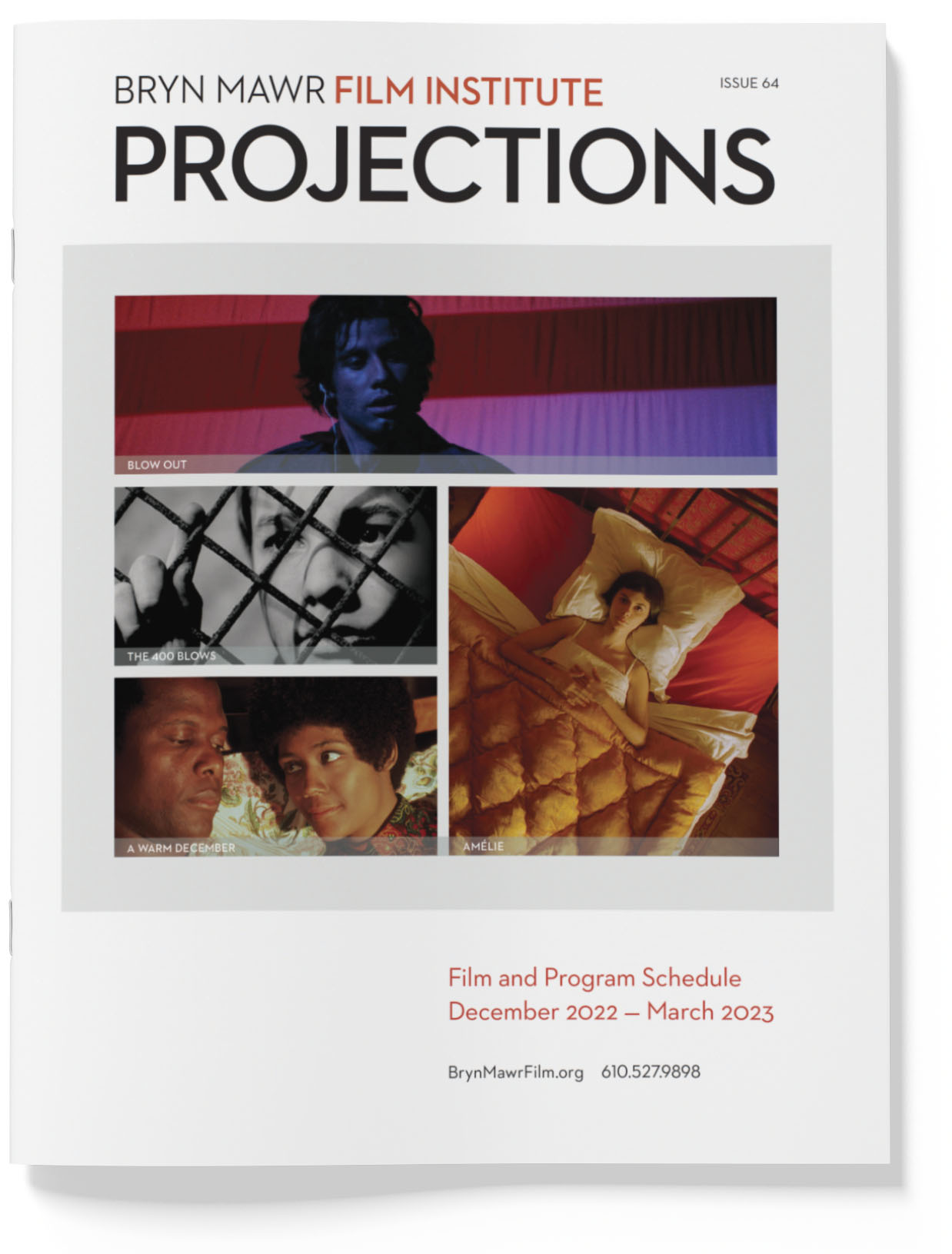 PROJECTIONS 64
December 2022 – March 2023
Announcements