IT'S A WONDERFUL LIFE
(PG) USA – 2 hr 10 min  
1946 · d. Frank Capra
Reviews
Starring James Stewart, Henry Travers, Donna Reed, Lionel Barrymore, Thomas Mitchell, Gloria Grahame

In Frank Capra's holiday essential, a ruined businessman (James Stewart) wonders whether life is worth living—until an angel named Clarence (Henry Travers) pays him a Christmas visit and shows him what his town would have been like had he never existed.
The Thursday, December 7 screening will be presented in conjunction with a Cinema Classics Seminar, taught by Alice Bullitt, M.A. On this date, seating for screening-only attendees will begin at 7:00 pm. Just want to see the film? Purchase your tickets from this page.
---
Patrons are encouraged to purchase tickets in advance, online, using the showtimes listed below the "Buy Tickets" heading. The Box Office is open for ticket sales 30 minutes prior to the first show of the day.
All screenings at BMFI are open seating.
Projections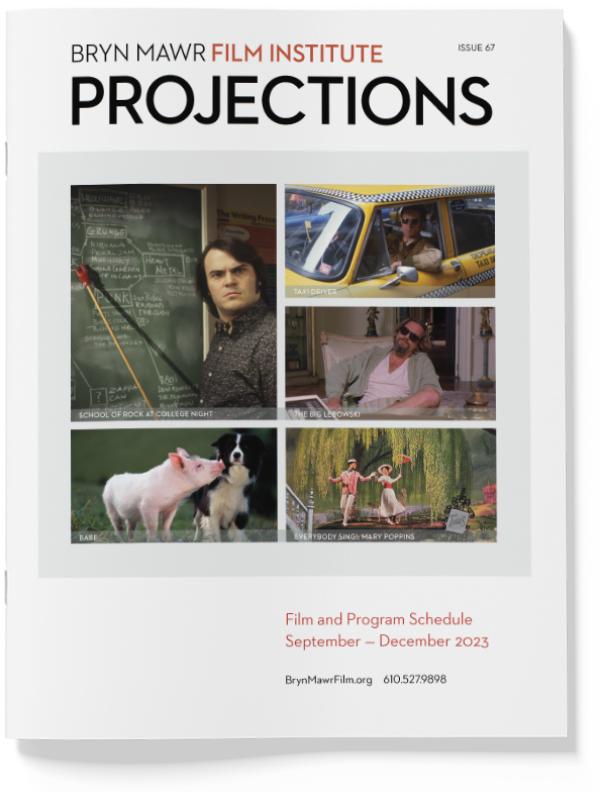 PROJECTIONS 67
September – December 2023
Announcements