MIDNIGHT COWBOY
(R) USA – 1 hr 53 min  
1969 · d. John Schlesinger
Reviews
Starring Dustin Hoffman, Jon Voight

"I'm walkin' here!" Would-be gigolo Joe Buck expected New York to be his oyster, but the city proves tougher than he thought. Taken under the wing of ailing conman "Ratso" Rizzo, he and his unlikely comrade try to survive and hustle their dreams into reality. Anchored by Jon Voight and Dustin Hoffman's powerhouse performances, this riveting drama earned Oscars for Best Picture, Director, and Adapted Screenplay—even with its X-rating (at the time). 
The May 4 screening will be shown in conjunction with a Cinema Classics Seminar, taught by Maurizio Giammarco, Ph.D. On this date, seating for screening-only attendees will begin at 7:00 pm. Just want to see the film? Purchase your tickets from this page.
---
Patrons are encouraged to purchase tickets in advance, online, using the showtimes listed below the "Buy Tickets" heading. The Box Office is open for ticket sales 30 minutes prior to the first show of the day.
All screenings at BMFI are open seating.
Support
Make your donation today!
Projections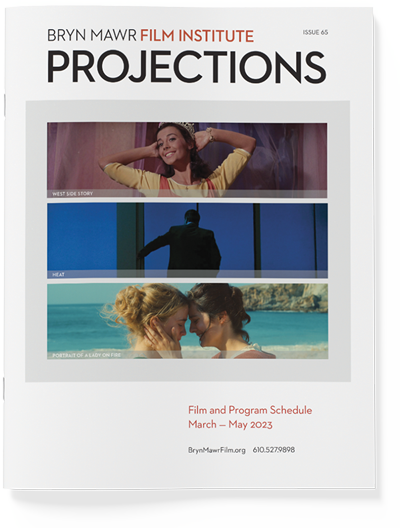 PROJECTIONS 65
March – May 2023
Announcements