MONTY PYTHON AND THE HOLY GRAIL
Funny Mondays
(PG) UK – 1 hr 31 min  
1975 · d. Terry Gilliam, Terry Jones
Reviews
Starring Graham Chapman, John Cleese, Eric Idle, Michael Palin, Terry Jones, Terry Gilliam

Come along with the British comedy greats on an extremely silly adventure, following King Arthur and his Knights of the Round Table as they construct a Trojan Rabbit, battle the Black Knight ("It's just a flesh wound!"), calculate the airspeed velocity of an unladen swallow, and more!
Although Monty Python and the Holy Grail was rated PG in 1975 (before the existence of the PG-13 rating), it may be best suited for ages 13+.
---
Patrons are encouraged to purchase tickets in advance, online, using the showtimes listed below the "Buy Tickets" heading. The Box Office is open for ticket sales 30 minutes prior to the first show of the day.
All screenings at BMFI are open seating.
Support
Make your donation today!
Projections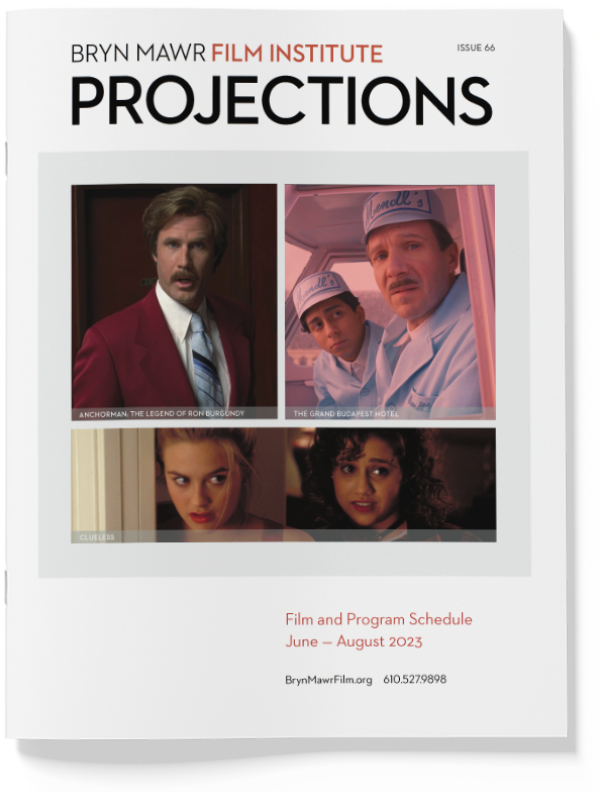 PROJECTIONS 66
June – August 2023
Announcements