MY ARCHITECT
Philadelphia Stories
(NR) USA – 1 hr 56 min  
2003 · d. Nathaniel Kahn
Reviews
Starring Nathaniel Kahn, Frank Gehry, Philip Johnson, I.M. Pei

Newly restored! Legendary Philadelphia architect Louis Kahn died broke and alone in a Penn Station men's room in 1974. Years later, director Nathaniel Kahn (the architect's illegitimate son) begins a journey that will take him from Philly to Jerusalem to Bangladesh in an attempt to make sense of his father's visionary work and complex, secret-filled personal life.

---
Patrons are encouraged to purchase tickets in advance, online, using the showtimes listed below the "Buy Tickets" heading. The Box Office is open for ticket sales 30 minutes prior to the first show of the day.
All screenings at BMFI are open seating.
Support
Make your donation today!
Projections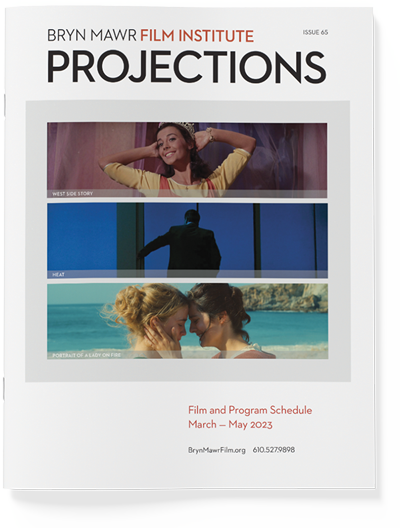 PROJECTIONS 65
March – May 2023
Announcements