ONE FLEW OVER THE CUCKOO'S NEST
(R) USA – 2 hr 13 min  
1975 · d. Miloš Forman
Reviews
Starring Jack Nicholson, Louise Fletcher, Will Sampson, Danny DeVito, Christopher Lloyd

The arrival of boisterous spirit R.P. McMurphy (Jack Nicholson) sends a jolt through an Oregon mental ward, disrupting the routine of pills and Muzak, rousing the patients, and setting off a battle of wills with the tyrannical Nurse Ratched (Louise Fletcher). Based on Ken Kesey's novel, Miloš Foreman's anti-conformist parable won "the big five" at the 48th Academy Awards.
The March 30 screening will be shown in conjunction with the Cinema Classics Seminar, taught by Andrew Owen, Ph.D. On this date, seating for screening-only attendees will begin at 7:00 pm. Just want to see the film? Purchase your tickets from this page.
---
Patrons are encouraged to purchase tickets in advance, online, using the showtimes listed below the "Buy Tickets" heading. The Box Office is open for ticket sales 30 minutes prior to the first show of the day.
All screenings at BMFI are open seating.
Support
Make your donation today!
Projections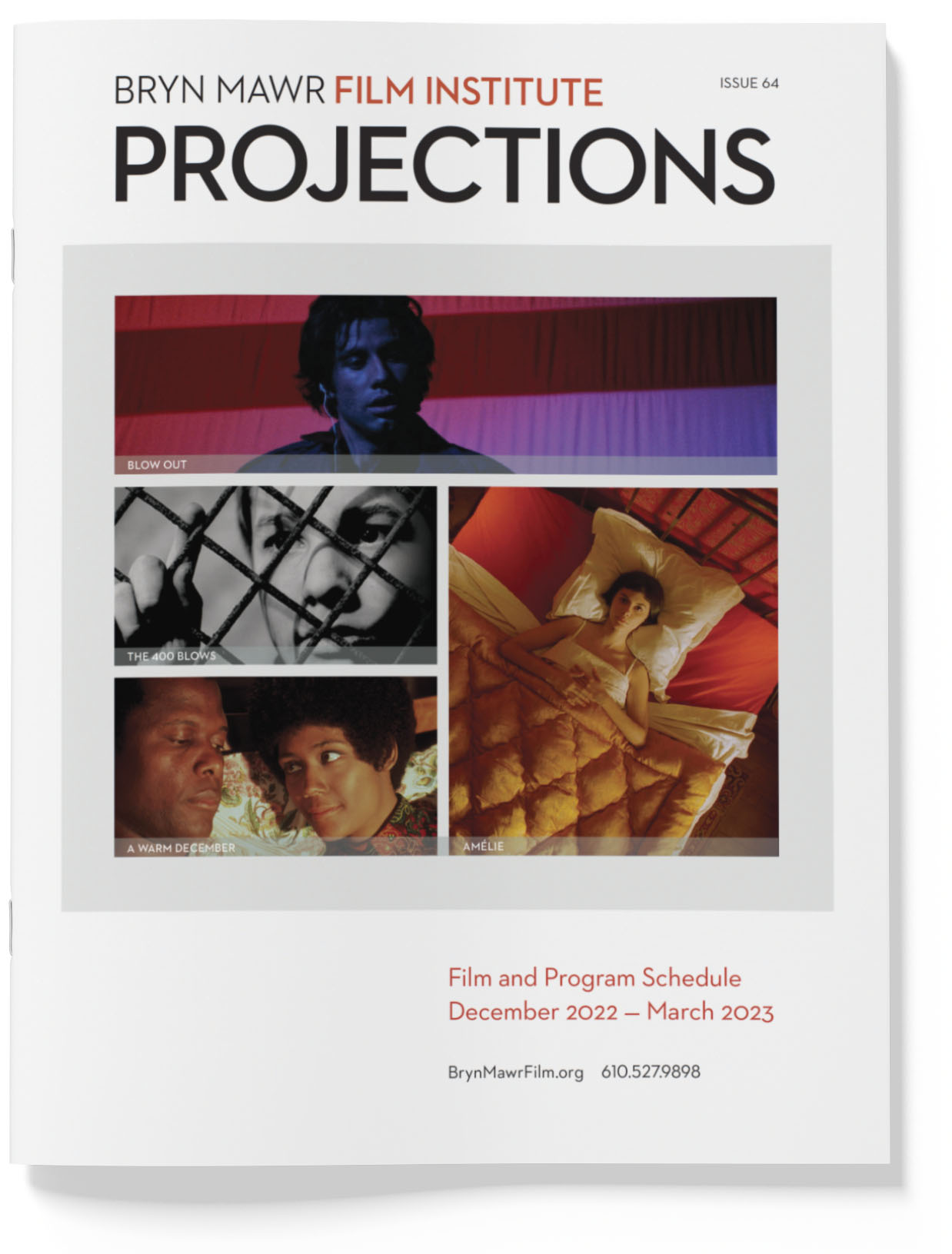 PROJECTIONS 64
December 2022 – March 2023
Announcements