Online Film Discussion: Persepolis
Monday, December 12, 2022, 7:00 pm  

Join us for our free, upcoming film discussion with Amy Corbin, Ph.D., Director of Film Studies, Muhlenberg College, and Jacob Mazer, Director of Programs and Education, BMFI, about Persepolis on Monday, December 12, at 7:00 pm. Watch the video introduction to the film here.
Find Persepolis on your preferred viewing platform here. 
---
If you are unsure if you will be able to attend, or if you prefer to view and listen to the discussion live instead of speaking, you can tune into the live simulcast on our website and YouTube channel. No registration is required to view the simulcast. Submit your questions in advance here to get the conversation started. All online film discussions will be posted to the Film Studies Online Library the day after the event.
Amplify your at-home movie experiences with upcoming Film Studies Online programs and all of the archived discussions in the FSO Library. There is also a lot of film studies on offer at BMFI, with movies on the big screen, and we look forward to seeing you there. Learn what new opportunities are announced each week by subscribing to our emails.
Course Information
Schedule
Monday, December 12 · 7:00 pm
Support
Make your year-end donation today!
Projections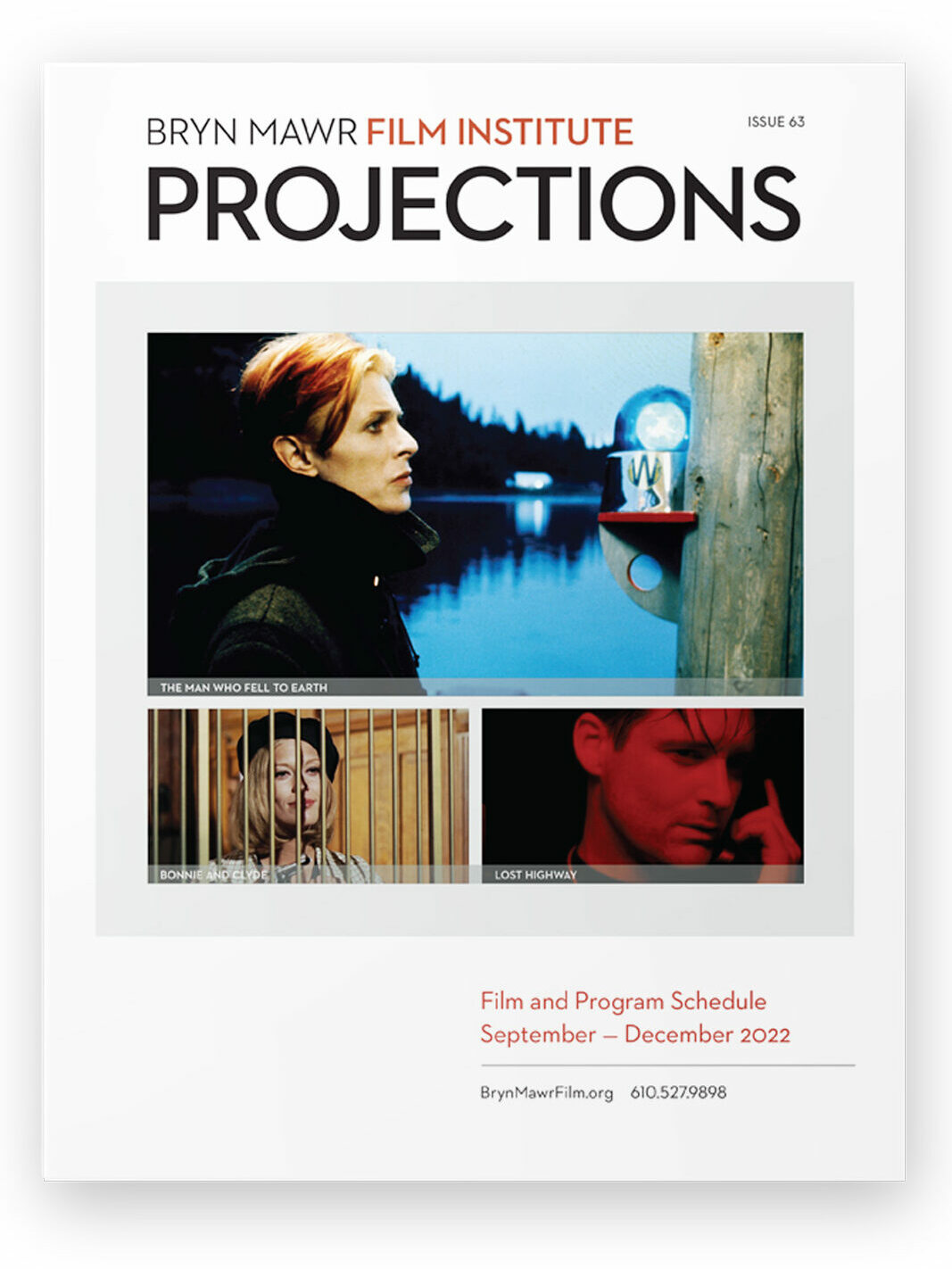 PROJECTIONS 63
September – December 2022
Announcements