Stay Connected During Our Temporary Closure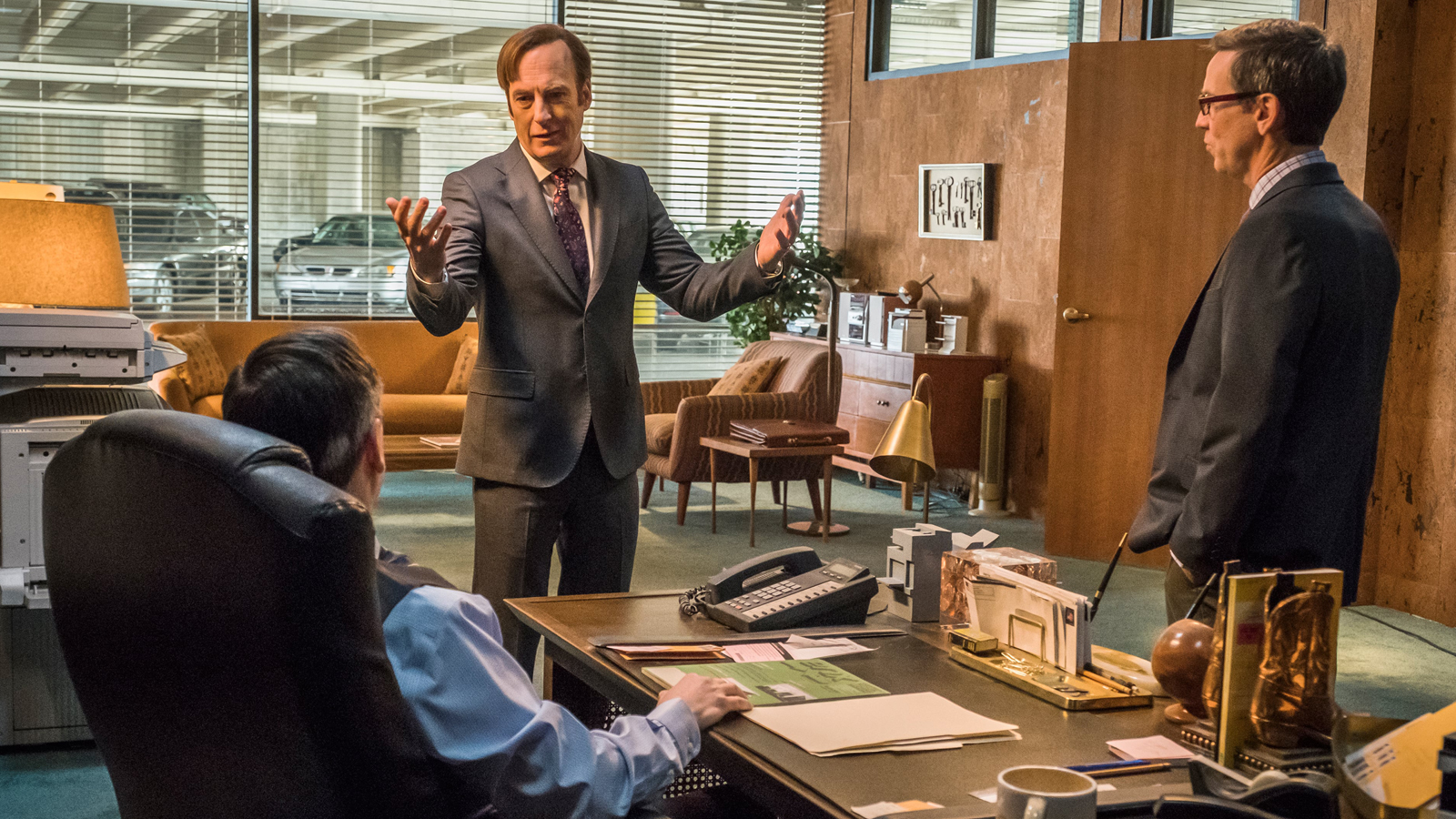 "Perfection Is the Enemy of Perfectly Adequate.": The Antihero Blues of
Better Call Saul—CANCELED!
4 Mondays, March 30 to April 20, 6:30 pm to 9:30 pm  
Instructor: Paul Wright, Ph.D., Department of English, Cabrini University

When viewers learned that the prequel to Breaking Bad would focus on the rise of "criminal attorney" Saul Goodman, portrayed by Bob Odenkirk—previously best known as a comedy writer and performer—expectations were that it would be markedly lighter than its source. Those falling prey to such assumptions must have forgotten just how bitingly funny the first series had been, even in the midst of its modern take on Greek tragedy.
Better Call Saul would quickly prove that it could balance levity and gravity as skillfully as its predecessor had, while demonstrating just as much ambition and depth as a work of serious drama. The incremental descent of unconventional yet decent attorney Jimmy McGill into the predatory and corrupt Saul Goodman was to be the moral and thematic through-line of the series, making it as much a tale of character transformation and deformation as Breaking Bad. Jimmy's rivalry with his brother, Chuck, was essential to this journey and evolved to have as much poignancy as that between Brando and Steiger in On the Waterfront—one of many cinematic touchstones that also include Network and The Big Lebowski.
This appreciation of film informs Jimmy's shady deals and commercials to such a degree that, in the end, Saul Goodman emerges from Jimmy as a master among lesser lawyers—an auteur of scams. With these rich dimensions of the series in mind, our course will consider Better Call Saul as many critics do: a true companion piece to the original, and possibly a superior achievement.
Course Information
Location: Multimedia Room
$100 for members, $135 for non-members
Schedule
Monday, April 6 · 6:30 pm
Monday, April 13 · 6:30 pm
Monday, April 20 · 6:30 pm
Announcements
Program Guide