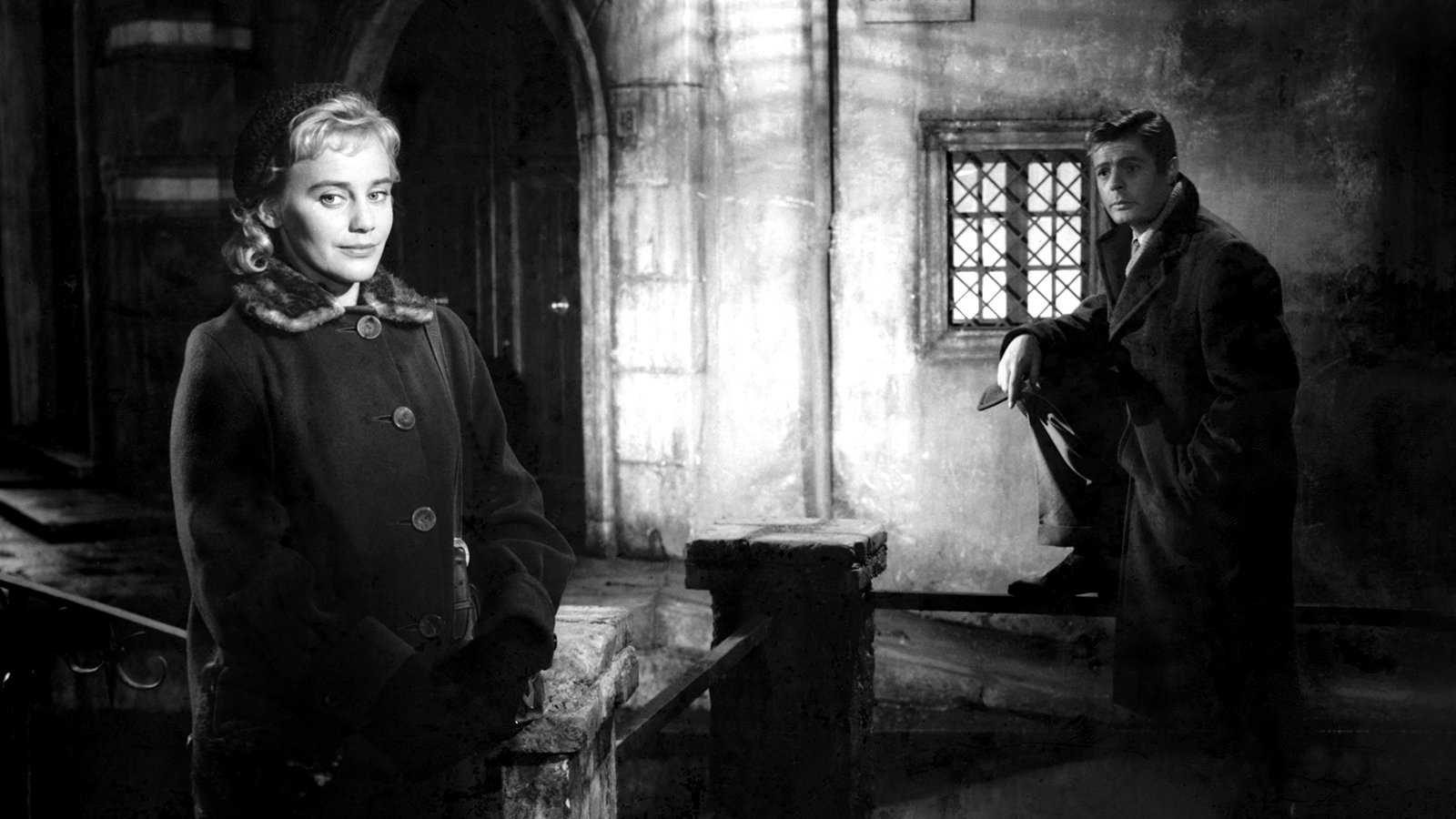 Rapture and Rebellion:
The Cinema of Luchino Visconti—CANCELED!
4 Mondays, April 27 to May 18, 6:30 pm to 10:00 pm  
Instructor: Maurizio Giammarco, Ph.D., Intellectual Heritage Program, Temple University

A member of Italian nobility (his official title was Count don Luchino Visconti di Modrone) who also belonged to the Italian Communist Party during World War II, Luchino Visconti inhabited a complicated, paradoxical role in Italian cinema and culture. He was both a progenitor of Italian neorealism—crafting powerful depictions of the lives of laborers—and a master orchestrator of sumptuous historical dramas. Visconti's films are informed by characters poised between tradition and modernity, attempting to achieve or maintain a good life while navigating the unrelenting forces of social, economic, and political change.
Senso (1954), based on the novella by Camillo Boito, was Visconti's fourth film and is recognized as a milestone in the director's career. It was also the first work with which the director was able to integrate his three artistic passions: theater, opera, and film. On a larger scale, the story explores the Risorgimento, the long struggle toward unification that convulsed the Italian peninsula in the 19th century, and the struggle of ordinary nationalist Italians against the occupying Austrians. On an intimate scale, the story centers on a torrid romance involving Livia (Alida Valli), an unhappily married Italian countess whose pronounced nationalist sympathies are compromised when she meets Franz Mahler (Farley Granger), an Austrian lieutenant. Senso was conceived as Visconti's first color production, and the film uses color brilliantly to emphasize moods and tones. As a result, not only is it considered one of Visconti's masterpieces, but also one of the most lavishly beautiful films ever made.
Based on a short story by Fyodor Dostoevsky, Le Notti Bianche (1957) follows Mario (Marcello Mastroianni), a poor, young clerk newly arrived in a decaying Italian city. One evening, he meets Natalia (Maria Schell), and a tentative relationship soon develops between them. The film's chiaroscuro cinematography—rendered on the back streets at twilight, in nighttime doorways, and during a canal boat ride—lends a fairy-tale atmosphere to the narrative. Departing from the neorealism of his early films, Visconti shot Le Notti Bianche within the walls of Cinecittà Studios—modelling his scrupulously detailed sets after the port city of Livorno to give a theatrical, unreal air to the solid world of the film.
Visconti's most famous film, his 1971 adaptation of Thomas Mann's Death in Venice, is a meditation on the nature of art, the allure of beauty, and the inescapability of death. Dirk Bogarde plays Gustav von Aschenbach, a celebrated composer who is ill, and who travels to Venice for a rest cure. There, he is transfixed by the pure beauty of a young boy, an infatuation that escalates as pestilence consumes the splendor of the Adriatic city. Visconti sets Mann's story of desire and bodily decay against the rapturous music of Gustav Mahler's Fifth Symphony.
L'innocente (1976), Visconti's final film, is an elegant tale of a 19th-century aristocrat (Giancarlo Giannini) who neglects his timid wife (Laura Antonelli) for his more exciting mistress (Jennifer O'Neill), a wealthy widow—until he discovers that his wife has taken a lover. The stately camerawork, the luxuriant period design, and the detailed characterizations all combine to establish a beautiful, disciplined work that offers a powerful meditation on masculine self-delusion.
Join us, then, as we watch and discuss the films of an iconic figure in Italian cinema.