ROPE
Hitchcock: The Perfect Crime
(NR) USA – 1 hr 20 min  
1948 · d. Alfred Hitchcock
Reviews
Starring James Stewart, John Dall, Farley Granger

Bent on committing an "artistic crime," two young men murder a peer and invite his loved ones to a dinner in his honor—served atop the trunk containing his body! Their former teacher (James Stewart) soon realizes that this is no ordinary social gathering. Filmed to appear like a single continuous shot, Rope is one of Hitchcock's boldest—and most suspenseful—experiments.
The Thursday, July 6, screening will be presented in conjunction with a Cinema Classics Seminar, taught by Amy Corbin, Ph.D. On this date, seating for screening-only attendees will begin at 7:00 pm. Just want to see the film? Purchase your tickets from this page.
---
Patrons are encouraged to purchase tickets in advance, online, using the showtimes listed below the "Buy Tickets" heading. The Box Office is open for ticket sales 30 minutes prior to the first show of the day.
All screenings at BMFI are open seating.
Support
Make your donation today!
Projections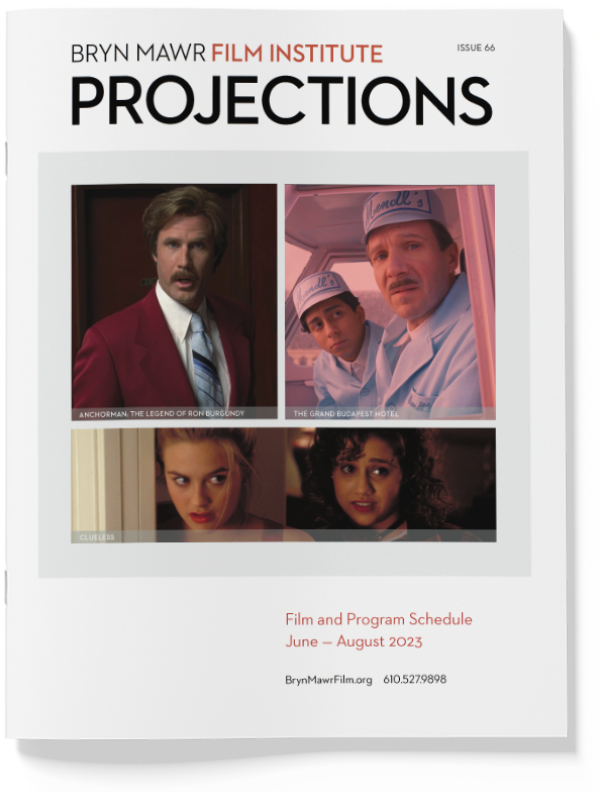 PROJECTIONS 66
June – August 2023
Announcements