RRR
We Love S.S. Rajamouli
(NR) India – 3 hr 7 min – with subtitles  
2022 · d. S.S. Rajamouli
Reviews
Starring N.T. Rama Rao Jr., Ram Charan Teja

In 1920s Delhi, two warriors forge a deep friendship, unaware that they stand on opposite sides of the struggle against British colonial rule. Packed with animal battles, musical numbers, motorcycle jumps, high-speed dance-offs, and what may be the most audacious surprise attack in cinema history, this maximalist epic has earned an instant spot in the action-film pantheon, leaving a trail of slack jaws and blown minds in its wake. Don't even think about watching this one on a small screen.
We will be screening the Telugu version of the film. 
---
Patrons are encouraged to purchase tickets in advance, online, using the showtimes listed below the "Buy Tickets" heading. The Box Office is open for ticket sales 30 minutes prior to the first show of the day.
All screenings at BMFI are open seating.
Support
Make your donation today!
Projections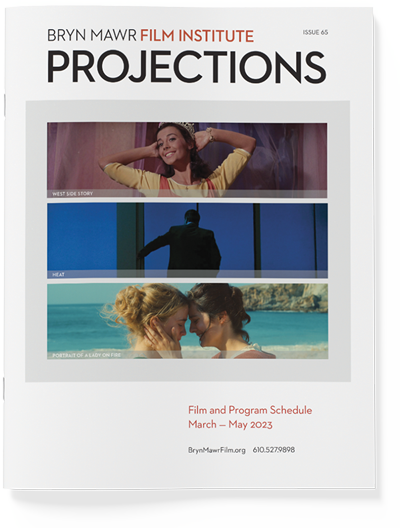 PROJECTIONS 65
March – May 2023
Announcements