All screenings on Sunday, October 2, and every Monday are VacCinema and require proof of vaccination.
SHERLOCK JR. & "ONE WEEK"
We Love Silent Film
(NR) USA – 1 hr 10 min  
d. Buster Keaton
Reviews
Starring Buster Keaton, Kathryn McGuire

Showcasing two of Buster Keaton's greatest works, this program celebrates the silent-film visionary's ingenious physical comedy and cinematic innovation. In the short, "One Week," (1920) Keaton's attempt at domesticity leads to chaos and hilarity. The massively influential featurette Sherlock Jr. (1924) finds Keaton playfully experimenting with the possibilities of cinema as a heartbroken projectionist who dreams himself into a movie.
Slate film critic Dana Stevens will join us at the screening to discuss her new book, Camera Man: Buster Keaton, the Dawn of Cinema, and the Invention of the Twentieth Century, for sale on site from Main Point Books.
---
Patrons are encouraged to purchase tickets in advance, online, using the showtimes listed below the "Buy Tickets" heading. The Box Office is open for ticket sales 30 minutes prior to the first show of the day.
All screenings at BMFI are open seating.
Buy Tickets
Today, October 1
1.00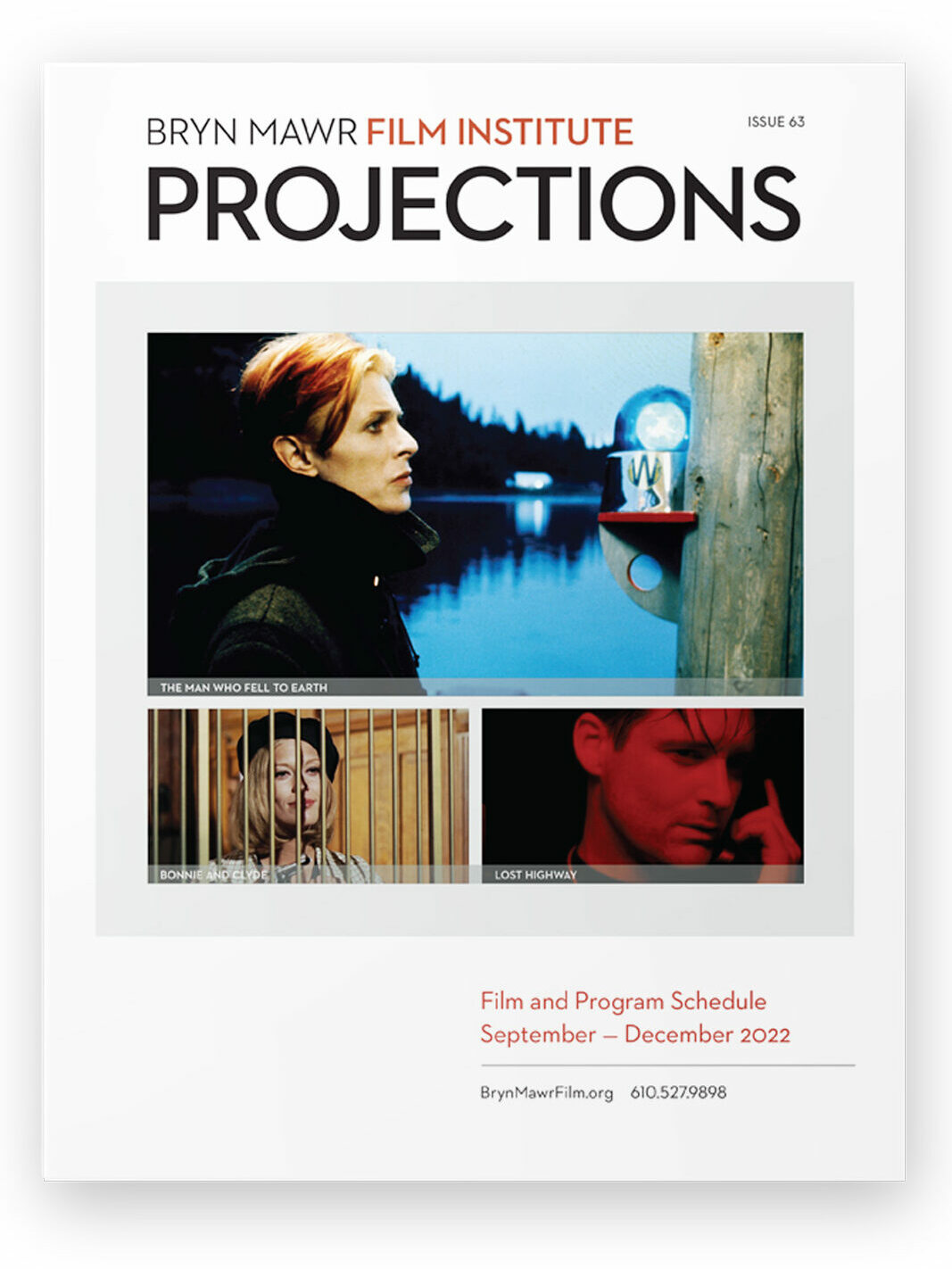 PROJECTIONS 63
September – December 2022
Announcements