STAND BY ME
(R) USA – 1 hr 29 min  
1986 · d. Rob Reiner
Reviews
Starring River Phoenix, Corey Feldman, Wil Wheaton, Kiefer Sutherland

Back in the summer of '59, four friends were changed forever when they set out along the train tracks to look for a dead body outside of town. Adapted from Stephen King's story, this coming-of-age classic features outstanding performances by its young leads—especially the deep-beyond-his-years River Phoenix.
The Wednesday, August 23, screening will be presented in conjunction with a Cinema Classics Seminar, taught by Alice Bullitt, M.A. On this date, seating for screening-only attendees will begin at 7:00 pm. Just want to see the film? Purchase your tickets from this page.
---
Patrons are encouraged to purchase tickets in advance, online, using the showtimes listed below the "Buy Tickets" heading. The Box Office is open for ticket sales 30 minutes prior to the first show of the day.
All screenings at BMFI are open seating.
Support
Make your donation today!
Projections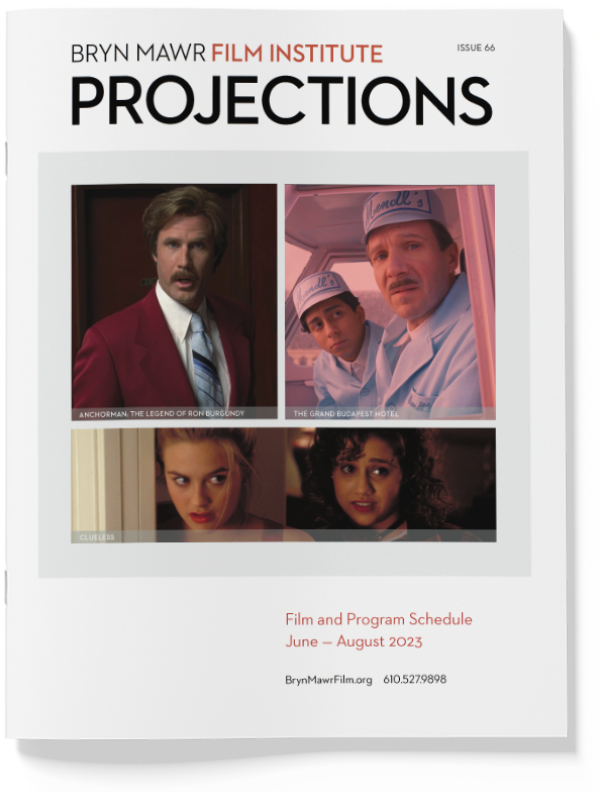 PROJECTIONS 66
June – August 2023
Announcements