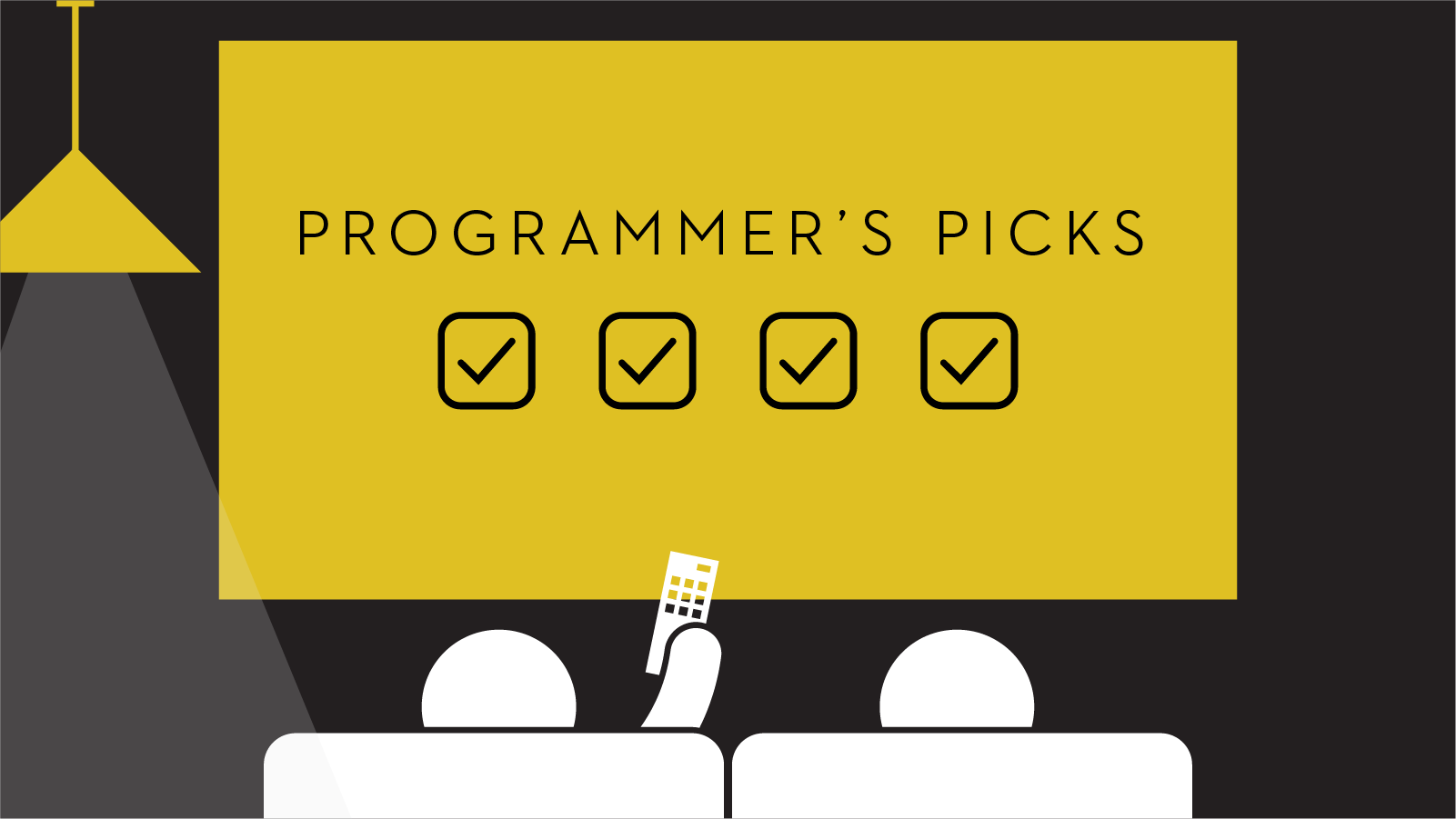 Streaming Recommendations – Amazon Prime
Amazon is a big fish in any pond, and the streaming world is no exception. In addition to offering digital film rentals, Amazon gives Prime members access to a vast streaming library that spans the spectrum from high-profile recent releases to lesser-known independent and foreign films. The selection can be overwhelming, so we've rounded up a few highlights to help you find the right movie for you.
We always shop locally first. Our local businesses are always the first, second, and third stops on our errand routes. But sometimes we all need big retailers like Amazon to help us fill the gaps. If you're using Amazon, please consider using AmazonSmile and selecting BMFI as your charity of choice. There's no cost to doing so, your Prime membership won't be affected, and the purchasing process is exactly the same. The only difference is you'll be telling Amazon where to make a donation each time you buy. See details here and help support BMFI with your regular Amazon shopping.
If you're in the mood for a classic tale of star-crossed lovers, try…
A FAREWELL TO ARMS
1932 · d. Frank Borzage
On the Italian-Austrian front during WWI, an American ambulance driver (Gary Cooper) falls in love with an English Red Cross nurse (Helen Hayes), but the circumstances of war repeatedly drive them apart. This epic romance is the first screen adaptation of an Ernest Hemingway novel, and often cited by critics as one of the best. Hemingway himself was less pleased, but this likely owes to the film's unique spin on the material, which tones down much of the author's cynicism and focuses on the story's emotional currents. The film was made before Hollywood began implementing the self-censoring Production Code, and, indeed, its treatment of relationships and war is unusually frank for the era. A Farewell to Arms is also a great introduction to the work of director Frank Borzage, one of Classical Hollywood's great early stylists, whose use of expressionistic flourishes, montages, and creative camerawork was years ahead of his time.

If you're in the mood for a contemporary tale of star-crossed lovers, try…
CHICO & RITA
2010 · d. Tono Errando, Javier Mariscal, Fernando Trueba
In the pre-Revolutionary Havana of 1948, a hotshot jazz pianist forges a powerful musical connection with a spitfire singer that soon blossoms into romance, but the pair is separated when she follows a talent scout to America. This animated film for grown-ups follows their relationship across six decades and several continents, set against the backdrop of jazz's development and Cuba's tumultuous history. With lively animation (informed by archival photos of 1940s Havana) and a killer soundtrack, Chico & Rita was the first Spanish language feature to be nominated for Best Animated Film.

Watch the trailer

If you're in the mood for a throwback favorite, try…
MOONSTRUCK
1987 · d. Norman Jewison
This top-tier romcom gives us two love stories for the price of one. The A-plot follows the whirlwind romance that sweeps together the usually pragmatic Loretta (Cher, in an Oscar-winning performance) and her lame fiance's one-handed, wild man brother (Nicolas Cage, charmingly unhinged). The B-plot observes the marriage of Loretta's parents (Olympia Dukakis and Vincent Gardenia), who have come to their own crossroads after decades together. Most everything in Moonstruck is out-sized—the hair, the emotions, the servings, and, of course, the full moon hanging over the Manhattan skyline, which drives the characters to cast aside reason for passion. Yet, for all its madcap energy, the film is grounded in poignant reflections about love, relationships, and family, making it uniquely enchanting and infinitely re-watchable.

If you're in the mood for a delectable cuisine, try…
BIG NIGHT
1996 · d. Campbell Scott, Stanley Tucci
If Moonstruck's shots of ravioli and tiramisu have you craving Italian cuisine, make Big Night your next course. Aspiring restaurateur Secondo (Stanley Tucci) and his culinary wizard brother Primo (Tony Shalhoub) have come from Italy to open a restaurant on the Jersey Shore. But with Primo refusing to compromise his authentic Sicilian cuisine for undiscerning American palates, the place is on the verge of tanking. When a fellow restaurateur (Ian Holm) arranges for famed singer Louis Prima to stop by their place, they see a chance to make their name, and pour all their resources into preparing the feast of a lifetime. Big Night weaves in themes of artistry, romance, and immigration, but the food is the centerpiece, looking so delicious that you can practically taste the garlic.

If you're in the mood for an arty coming-of-age story, try…
THE FITS
2015 · d. Anna Rose Holmer
Eleven-year-old boxer Toni is transfixed by dance team practicing in the adjacent gym, so when they hold auditions, she tries out. But as she bonds with her new teammates, some of the dancers are stricken by bizarre spells of shaking and fainting, leaving the other members wondering if it will happen to them next. Some believe it's something in the water. "Maybe it's some kind of boyfriend disease," others speculate. Is The Fits a mystery, a fairy tale, or a horror movie? Maybe all the above. With her first feature, director Anna Rose Holmer finds a fresh approach to the coming-of-age story, envisioning adolescence as alternately magical and ominous, eerie and ecstatic.