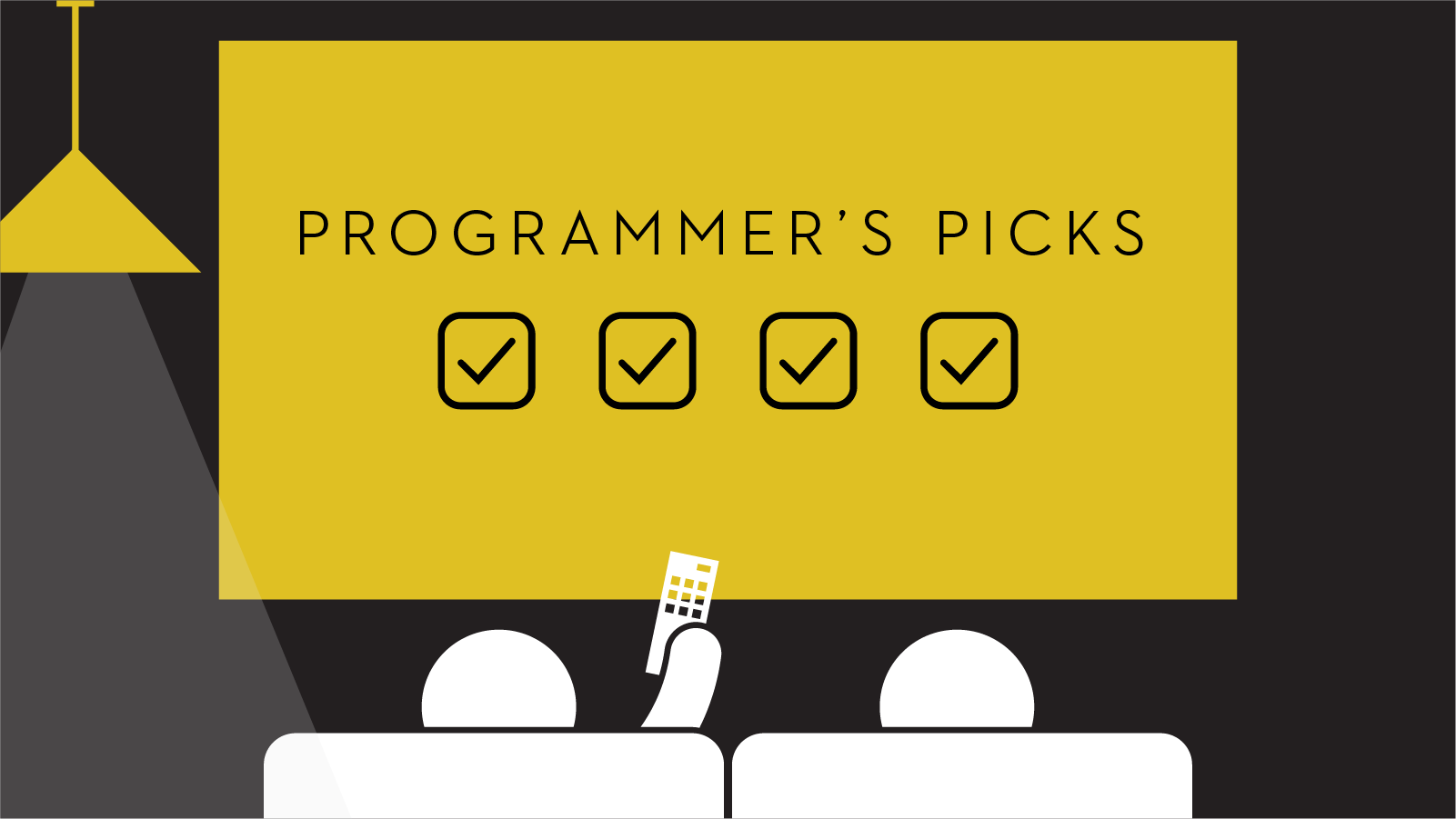 Streaming Recommendations – Criterion Channel
Operated by Janus Films and the Criterion Collection, the Criterion Channel offers an extensive, arthouse-centric streaming library. Big names like Ingmar Bergman, Federico Fellini, and Akira Kurosawa are well represented, but the selection extends beyond the canon, featuring many offerings from female directors, filmmakers of color, 21st-century luminaries, and more. We've rounded up a few titles to help you begin your journey.
If you're longing for travel, try…
I KNOW WHERE I'M GOING!
1945 · d. Michael Powell, Emeric Pressburger
One of the most exciting things about travel is the potential for new adventures to spring up out of nowhere. Few movies capture that sense of exhilarating unpredictability so well as this romantic drama. Wendy Hiller plays a young, urban go-getter who gets waylaid on a remote Scottish isle on the way to her meet her husband-to-be, a wealthy industrialist. As she endeavors to cross the stormy waters to her destination, she grows increasingly involved with the island's rugged, quirky residents, including a dashing naval officer on leave (Roger Livesey). Made by beloved UK filmmaking partners Michael Powell and Emeric Pressburger (The Red Shoes, Black Narcissus), I Know Where I'm Going! occupies a sentimental spot for us at BMFI, having been the second film featured in our Shhh! Cinema Confidential screening series for members.
If you're in the mood for a melodrama, try…
BITTER RICE
1949 · d. Giuseppe De Santis
Many of the films associated with the Italian neorealist movement adopt a somber, austere tone in dramatizing the hardships faced by common people in the post-war period. Not so with the lively Bitter Rice, which grafts its social critique onto the framework of a pulpy potboiler. Set during rice harvest in Italy's northern Po Valley, the film depicts the exploitative conditions of the all-female workforce, but fits in a heist plot, a sing-off, a pair of steamy romances, and tons of boogie-woogie dancing along the way. An early hit for mega-producer Dino De Laurentiis, Bitter Rice also helped launch the career of star Silvana Mangano.
If you're in the mood for an arthouse hidden gem, try…
TOBY DAMMIT
1968 · d. Federico Fellini
Federico Fellini riffs on Edgar Allan Poe's story "Never Bet the Devil Your Head" in this 43-minute chiller. Unfolding in a phantasmagoric version of Rome, Terence Stamp plays a washed-up actor who enters a devilish bargain with a strange woman appearing in his addled visions. Toby Dammit was made in the midst of a particularly rich period for the Italian master, who'd split decisively from the social dramas of his early career to embrace the surreal, carnivalesque style that would come to be known as "Felliniesque." Originally released as part of the spooky 1968 anthology flick Spirits of the Dead, this short film remains widely unseen, yet it's no minor work. Packed with satire, decadence, and unforgettable imagery on par with the director's best, it's a can't miss for Fellini fans.
If you're in the mood for an adventure, try…

A TOUCH OF ZEN
1971 · d. King Hu
Something is afoot in artist Sheng-zhai's remote mountain village. First, a mysterious stranger appears, requesting a painted portrait. Soon more strangers arrive, pursuing a mysterious agenda. When Sheng-zhai discovers a fugitive warrior hiding in an abandoned fortress, he's drawn into a deadly political intrigue that will take him far from home. A major inspiration for Ang Lee's Oscar-winning Crouching Tiger, Hidden Dragon (2000), this sprawling epic is widely considered one of the greatest martial arts movies in history. But one doesn't need to be a genre aficionado to appreciate its virtues. A Touch of Zen is easy to love, boasting dazzling set pieces, a strong female hero, a sense of adventure that would fit comfortably in a Hollywood Western, and a philosophical bent that gradually elevates the film from action extravaganza to spiritual allegory.


If you're in the mood for a romance, try…
DESERT HEARTS
1985 · d. Donna Deitch
In the late 1950s, a buttoned-up academic (Helen Shaver) comes to stay at a ranch outside Reno, Nevada, to await the finalization of her divorce. It's there that she meets Cay (Patricia Charbonneau), a free-spirited artist who becomes a friend, confidante, and, eventually, more. Donna Deitch's indie drama is known for being one of the first widely released features to foreground a lesbian relationship. But Desert Hearts is not only a historically significant film—it's a top-shelf romance that glows with a feeling of life. The central love story is authentically tender, the supporting characters are uniformly interesting, the big sky setting is vivid, and once the film ends, you're left wishing you could have stayed in its world a little longer. And, if you're a fan of classic country music, the soundtrack (featuring Patsy Cline, Elvis Presley, Gene Vincent, Johnny Cash, and more) is as good as it gets.
If you're in the mood for a family drama, try…
DAUGHTERS OF THE DUST
1991 · d. Julie Dash
In January 2019, BMFI had the honor of hosting actress Alva Rogers at our screening and seminar of Daughters of the Dust. If you missed it, now is a great time to catch up with this landmark drama, which became the first feature film directed by a Black woman to receive a national release. The film takes place on an island off the coast of South Carolina among the Gullah people, descendants of the slaves who once worked the island's plantations, and have retained many of the customs of their West African forebearers. In 1902, as the multi-generational Peazant family gathers for a picnic at the site of a mythic slave rebellion, various members weigh whether to stay in their home or seek opportunities on the mainland. Using lyrical imagery and a narrative style that folds in myth, memory, visions, and voices from across time, director Julie Dash captures the resonance of tradition and history into the present.
The Criterion Channel has made a selection of films exploring Black stories, including Daughters of the Dust, available to view for free, without a subscription. Read more about the offer here.