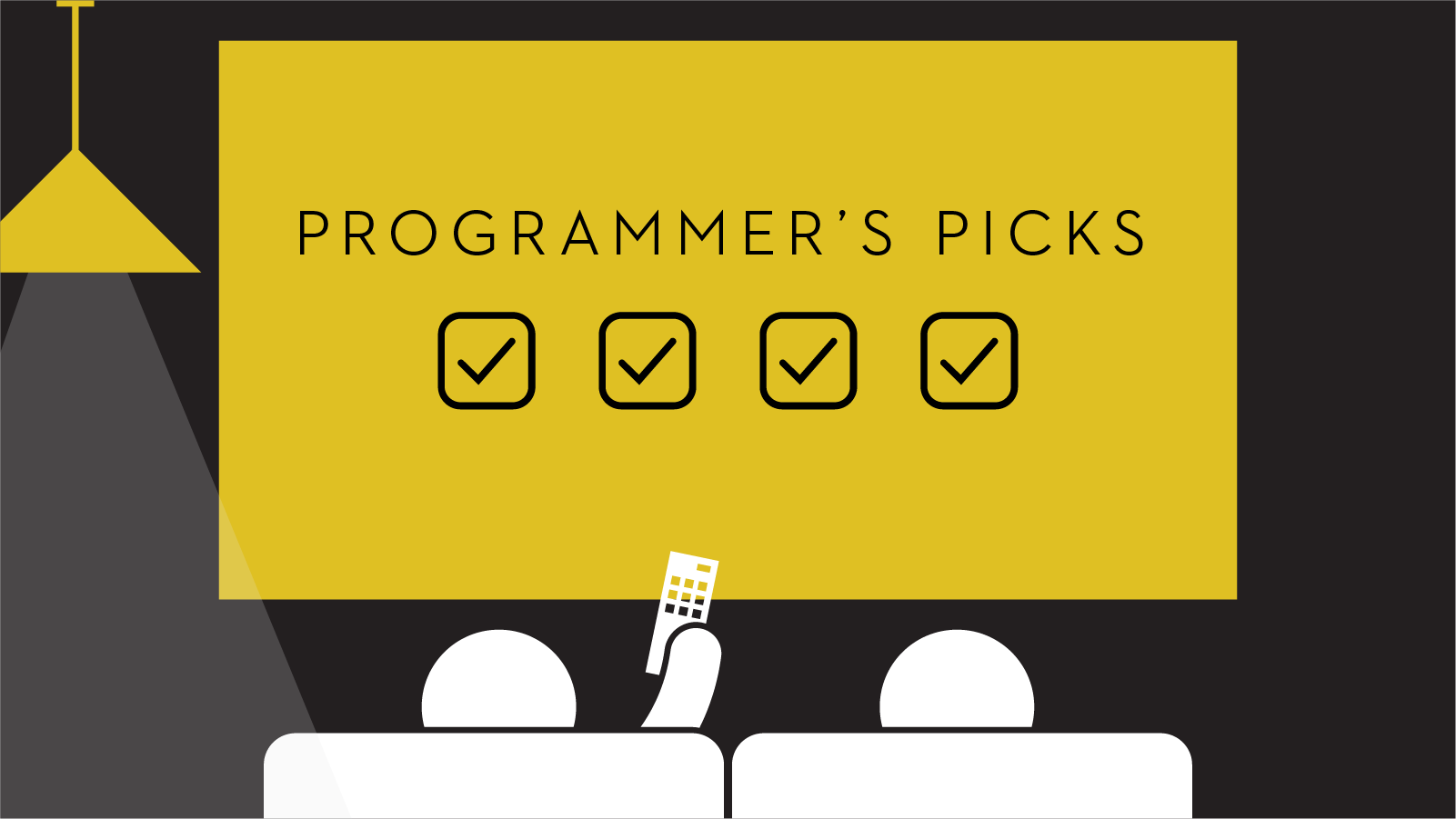 Streaming Recommendations – Filmatique
With its emphasis on foreign film and contemporary arthouse fare, boutique platform Filmatique is a great way to expand one's cinematic horizons and discover emerging talents. We've rounded up a few gems currently streaming on the site.
For a limited time, Filmatique is offering three-months free to BMFI patrons. Learn more about the offer here.
If you're in the mood for an unconventional romance, try…
TULPAN
2008 · d. Sergei Dvortsevoy
After a term in the Navy, young dreamer Asa returns to his home on the remote, windswept steppes of Kazakhstan, hoping to begin a new life as a shepherd. However, he must get married before his brother-in-law will give him a starter flock, and there's only one eligible bachelorette in the region—a shy young woman who hides behind a curtain and rejects Asa on account of his oversized ears. Awarded the Un Certain Regard prize at the 2008 Cannes Film Festival, Tulpan is many things—a warm courtship comedy, a documentary-like depiction of nomadic life, a contemplation of the landscape, and, above all, a delight.
If you're in the mood for a political thriller, try…
BARBARA
2012 · d. Christian Petzold
East Germany, 1980. As punishment for requesting an exit visa, a physician (Nina Hoss) is banished from Berlin to a tiny rural hospital, where she's watched closely by the Stasi. Sneaking out to the country to rendezvous with her West German lover, she hatches a plot to escape into Denmark. But as she becomes invested in a pregnant teenage patient—and grows close to the hospital's handsome chief doctor—she begins to reconsider her plans. Straddling the line between simmering thriller, classic melodrama, and elliptical arthouse piece, Barbara earned Christian Petzold the top director's prize at the Berlin Film Festival.
If you're in the mood for a journey through North American history, try…
DAWSON CITY: FROZEN TIME
2016 · d. Bill Morrison
In 1978, a construction crew in Dawson City, Canada, discovered cinematic treasure buried beneath a hockey rink—533 nitrate film reels, dating back to the early 1900s, including many films previously lost to time. During the silent era, film prints would make their way across the continent along a circuit of venues, and Dawson City, situated in the far northwest, was the last stop. With distributors often unwilling to pay for return shipping, that's where the prints would remain. For filmmaker Bill Morrison, whose work often makes use of forgotten or damaged archival material, the Dawson City cache was an abounding resource. Using footage from the unearthed films, Morrison traces Dawson City's history, from the exile of its indigenous peoples through its rapid growth during the Klondike Gold Rush to its eventual decline—and with it, the story of cinema and the modern age. The effect is magical and haunting, like peering through a window in time.
If you're in the mood for a journey through Russian history, try…
RUSSIAN ARK
2002 · d. Aleksandr Sokurov
Home to the world's largest collection of paintings, the Hermitage Museum in St. Petersburg has been a nexus of Russian history and culture for nearly three centuries. Russian Ark is filmed entirely on the Hermitage's grounds, but it is not merely a museum showcase. Like Dawson City: Frozen Time, it's an exploration of the past that feels somewhere between time travel and a seance. It's also a remarkable formal achievement. Filmed in a single, continuous shot, featuring more than 2,000 actors, Alexander Sukurov's experimental drama takes us on a mesmerizing journey through 33 rooms of the museum. Gliding through the Hermitage's dazzlingly ornate halls and galleries, the nation's history comes alive around us, as  we encounter figures from Russia's past and present (including Catherine the Great, Alexander Pushkin, Princess Anastasia, and more) and witness their dramas, negotiations, and magnificent balls.
If you're in the mood for something stylish, try…
A GIRL WALKS HOME AT NIGHT
2014 · d. Ana Lily Amirpour
In the industrial Iranian ghost town of Bad City, a T-Bird-driving, Persian James Dean-ringer is drawn into a strange romance with a chador-clad vampire vigilante. Iranian-American director Ana Lily Amirpour referred to her debut feature as the "first Iranian Vampire Western." It's an accurate but incomplete description—it doesn't account for the film's humor, or its rebellious energy, or its feminist undertones. Like the best postmodern works, A Girl Walks Home Alone at Night cross-pollinates its disparate influences (Jim Jarmusch, David Lynch, Sergio Leone) to create a fresh, hyper-cool vision.