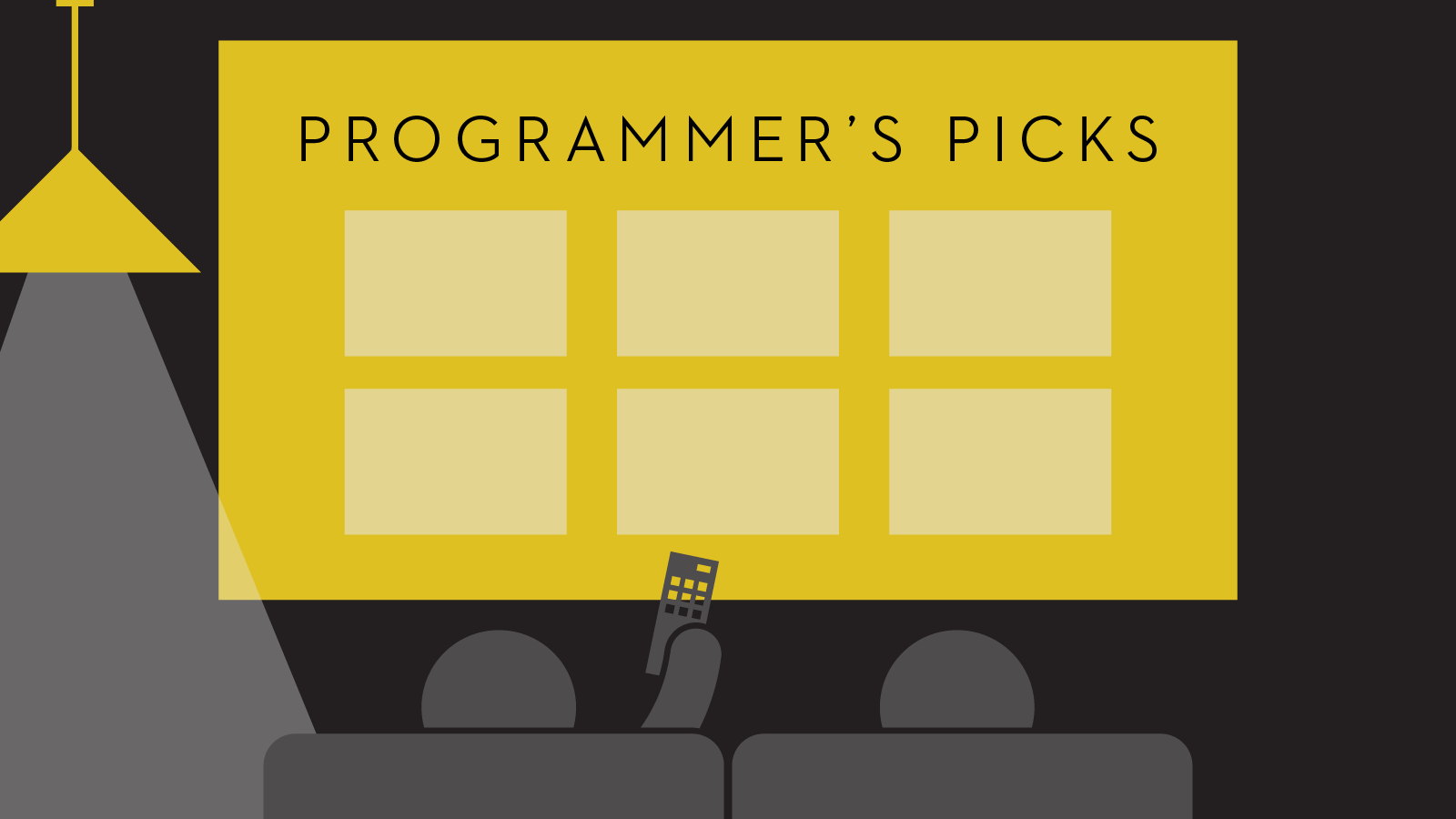 Streaming Recommendations:
Hulu
Hulu is a streaming service featuring movies, television shows, and live sports, with monthly subscriptions available at various tiers. Though its film library decidedly favors recent cinema over classic fare, Hulu nonetheless offers a wealth of fun and interesting viewing, especially in its selection of independents, documentaries, and foreign titles. We've rounded up a few that are worth your time.
If you're missing the museum, try…
Loving Vincent
2017 · d. Dorota Kobiela, Hugh Welchman
The life of Vincent Van Gogh has been the subject of many films, but no other goes as far to conjure the mania and ecstasy of his vision. Using an technique akin to rotoscoping, Loving Vincent's animation (done in oil paint) recalls the artist's singular style, giving it the feeling of a Van Gogh work come to life. Picking up just after the artist's death, the story follows roguish youth Armand Roulin, who is tasked with delivering Van Gogh's last letter, and begins investigating the painter's final days. As an account of the artist's life, Loving Vincent flirts with recent theories suggesting that Van Gogh's death was no suicide. But the film's real pleasure is as a visual experience, not only in its exquisite evocation of Van Gogh's aesthetic, but in its recreation of the places and people that he painted, from the yellow-coated protagonist to his postman father to the artist himself.

Watch the trailer
If you're in the mood for rock n' roll, try…
The Beatles: Eight Days a Week – The Touring Years
2016 · d. Ron Howard
The Beatles are most acclaimed for their innovations and achievements in the studio, but before retreating from life on the road, they were an absolutely electrifying live act. Ron Howard's documentary takes a closer look at the band's touring era (1962- 1966, if you're keeping track), recounting not just the iconic moments, like their American television debut on the Ed Sullivan show, but also lesser known chapters, such as their pre-fame period as a Hamburg bar band, or their role in desegregating venues in the American South. Most notable is the concert footage itself, remastered so that the music can actually be heard above the screaming of the crowd. With Disney's long-awaited documentary The Beatles: Get Back scheduled (ostensibly) for a fall release, it's a great time to brush up on your Fab Four history. For hardcore devotees and casual fans alike, Eight Days a Week is essential viewing.
If you're in the mood for a character study, try…
Gloria
2013 · d. Sebastián Lelio
Despite a comfortable job and a good relationship with her adult children, 58-year-old Gloria finds her lust for life unfulfilled by her lifestyle. She discovers an outlet on the dance floors of Santiago's disco clubs, which is where she meets fellow divorcee Rodolfo, but their relationship quickly stumbles as his baggage becomes apparent. Paulina Garcia delivers a soulful lead performance, and it's a pleasure to accompany her through the film's ups and downs. Women like Gloria rarely get to be the focus of a movie, but she feels authentic, with emotions and struggles that feel relatable. In 2018, director Sebastián Lelio helmed an English-language remake starring Julianne Moore—Gloria Bell, a worthy film in its own right. Lelio's original, made in his native Chile, is not quite as slick, but more intimate, and all the more humane for it.
If you're in the mood for a workplace comedy, try…
Support the Girls
2018 · d. Andrew Bujalski
At first glance, this indie dramedy appears to be rather conventional and pedestrian—a workplace comedy set at a Hooters-esque sports bar outside Austin, TX. But Support the Girls quickly reveals itself to be something more sophisticated and, perhaps, subversive—a thoughtful examination of work and a testament to female solidarity, intersecting with numerous contemporary social issues. As in Gloria, it focuses on people whose stories don't usually get center stage, but its characters prove complex and sympathetic, especially manager Lisa (an outstanding Regina Hall), who endeavors against all forces to create a space of support and dignity for her staff. Support the Girls came and went at theaters without much notice, but received widespread critical praise, and earned a place on many Best-of-2018 lists—including that of Barack Obama.
If you're in the mood for a feel-good movie, try…
Hearts Beat Loud
2018 · d. Brett Haley
Aging hipster/single dad Frank (Nick Offerman) and his seventeen-year-old daughter Sam (Kiersey Clemons) are both starting new chapters. He's closing down his Brooklyn record shop; she's getting ready to move west for college. When a casual father-daughter jam session yields an internet hit, Frank presses Sam to turn their musical collaboration into a live act, making her imminent departure even more complicated. A story about both parenting and coming-of-age, this indie comedy could have been saccharine in lesser hands. Here, it feels genuine, sweet, and heartfelt, thanks to the warm rapport of its leads, and great supporting performances by Toni Collette, Ted Danson, and Blythe Danner.

If you're in the mood for a political thriller, try…
Cold Case Hammarskjöld
2019 · d. Mads Brügger
In 1961, U.N. General Secretary Dag Hammarskjöld died in a plane crash in Northern Rhodesia (now Zambia) on his way to negotiate a peace deal during the early days of Congo's independence. The case was ruled an accident, despite various accounts of fighter jets shooting the aircraft out of the sky. Intent on uncovering the truth, director Mads Brügger joins forces with an obsessive Swedish investigator to excavate and inspect the plane's wreckage. In the course of their inquiry, the duo finds themselves on the trail of an even more jaw-dropping intrigue that might or might not be true—one that Brügger calls "either the world's biggest murder mystery or the world's most idiotic conspiracy theory." Unfolding like a political thriller, this cheeky but transfixing documentary is both an exploration Africa's colonial past and a meditation on the magnetism of conspiracy theories.

Watch the trailer