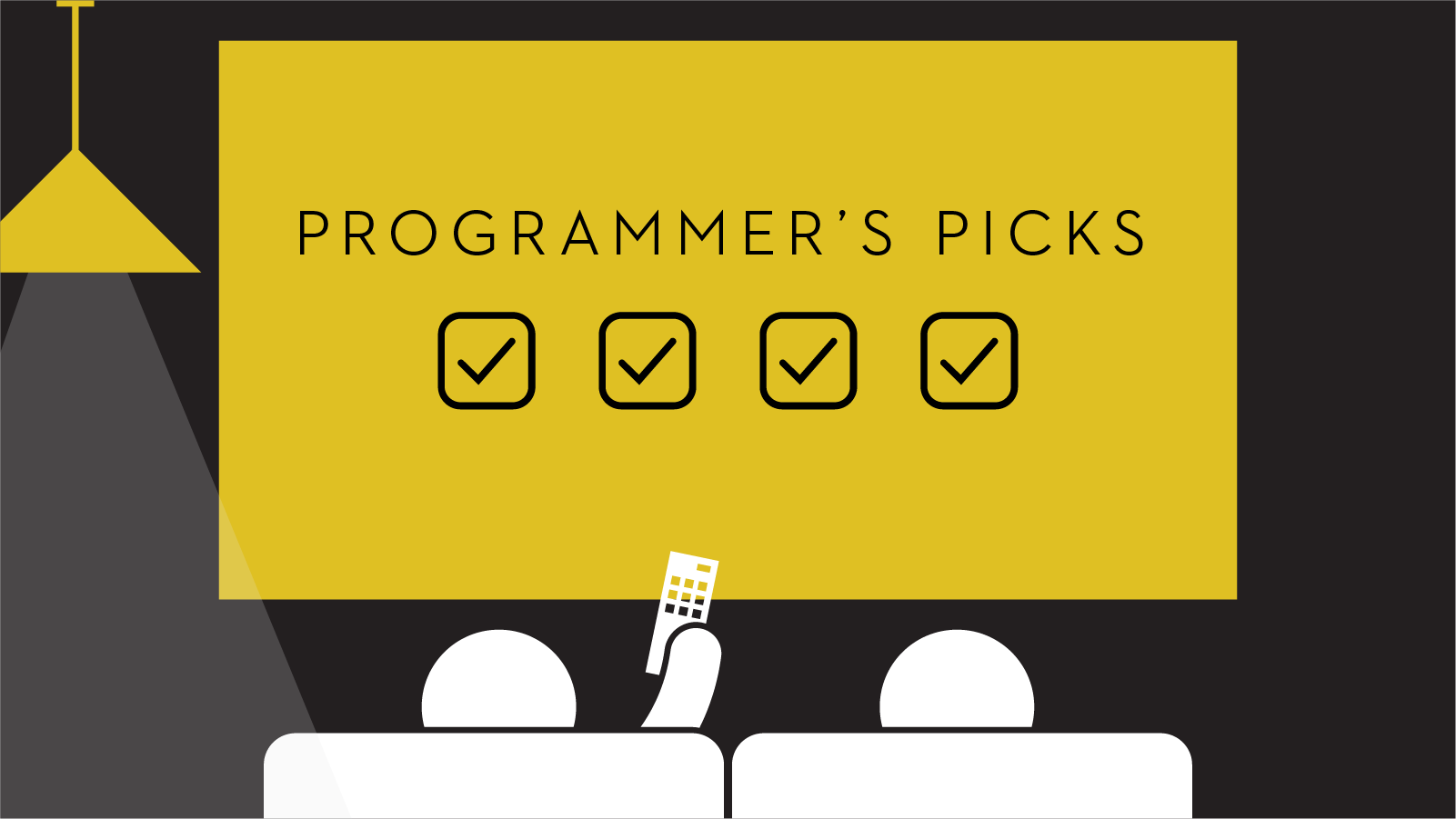 Streaming Recommendations – Magnolia Selects
Operated by well-respected distributor Magnolia Pictures, Magnolia Selects focuses on contemporary independent and foreign titles, while also offering a selection of television shows, comedy specials, and more. Film buffs will take note of the platform's rich selection of documentaries, as well as early works from some of today's leading arthouse directors. We've singled out a few titles worth your attention.
For a limited time, Magnolia Selects subscription fees will benefit Bryn Mawr Film Institute. Learn more about the offer here.

If you're in the mood for a romance, try…
I AM LOVE
2009 · d. Luca Guadagnino
With 2018's Call Me By Your Name, director Luca Guadagnino displayed a sensuous, sensual style attuned to the ways that certain surroundings can foster emotion. The same sensitivity is apparent in Guadagnino's earlier drama, I Am Love. Set among a family of Milanese aristocrats, the film's world is one of luxury. But as in the stately melodramas of Luchino Visconti (whose influence hovers over the film), the excessive grandeur can be stifling to its characters. Tilda Swinton plays Emma Recchi, the Russian wife of a textile industrialist, an outsider to the family, yet bound into their customs and roles. A series of domestic shocks—a succession drama, a coming out, an illicit romance—unsettles the Recchi clan's highly ritualized existence, but also clears the way for Emma's personal becoming.
If you're in the mood for a dark comedy, try… 
FORCE MAJEURE
2014 · d. Ruben Östlund
When an avalanche rushes toward the resort where Tomas and Ebba are vacationing with their children, she shelters the kids while he runs for his life. No one is injured, but the incident looms over the trip, exposing the fault lines in their relationship. The scenario may sounds grim, but director Ruben Östlund plays the situation for laughs, sculpting a cuttingly funny satire of masculinity and family roles. (Skip the 2020 English-language remake.) A hit at the Cannes Film Festival, Force Majeure also served as a breakthrough for Östlund, who has continued to establish himself as an important voice in contemporary cinema—his 2017 follow-up, The Square, would win the Palme d'Or.

If you're in the mood for a monster movie, try…
THE HOST
2006 · d. Bong Joon Ho
Many film fans became aware of Bong Joon-Ho when his thriller/satire/social drama Parasite cleaned up at the 92nd Academy Awards, yet the director has spent the last two decades making crafty and delightfully barbed films. If you're interested in exploring his back catalogue, start with The Host, which became South Korea's (then) highest grossing movie in 2006. The film follows the eccentric Park family whose lives are upended when a giant amphibious beast emerges from the sewers and snatches one of their number. Like Parasite, The Host shifts gracefully between tones and genres, mingling its sci-fi narrative with elements of farce, political allegory, and family melodrama. Even if creature features aren't usually your cup of tea, you might find yourself swept along on the unpredictable and surprisingly poignant ride.

If you're in the mood for a portrait of the artist, try…
MAN ON WIRE
2008 · d. James March
On the morning of August 7, 1974, Manhattan pedestrians casting an upward glance might have thought they were hallucinating. For forty-five minutes, a man walked, danced, and knelt on a wire strung between the two towers of the World Trade Center, 1,350 feet above the ground. The figure was Philippe Petit, a 24-year-old high wire artist, for whom the stunt was the cumulation of years of careful preparation. Unfolding like a thriller, this Academy Award-winning documentary recounts Petit's "artistic crime of the century," rendering a gripping portrait of artistic devotion and daring.
If you're in the mood for a portrait of a human being, try…

LIFE ITSELF
2014 · d. Steve James
Roger Ebert is famous for writing about movies, but his work occasionally took a more introspective turn. Reading his more personal essays—about his marriage, his struggles with addiction, his faith—makes clear that Ebert was not only an incisive movie critic, but a wise, perceptive observer of the human condition. Directed by Steve James (Hoop Dreams), this documentary tracks its subject from his working class origins through the 46-year tenure at the Chicago Sun-Times that earned him a Pulitzer Prize and established him as America's preeminent film critic. Most poignantly, James documents Ebert's grueling and ultimately fatal cancer ordeal, which the writer faced with touching and inspiring dignity.