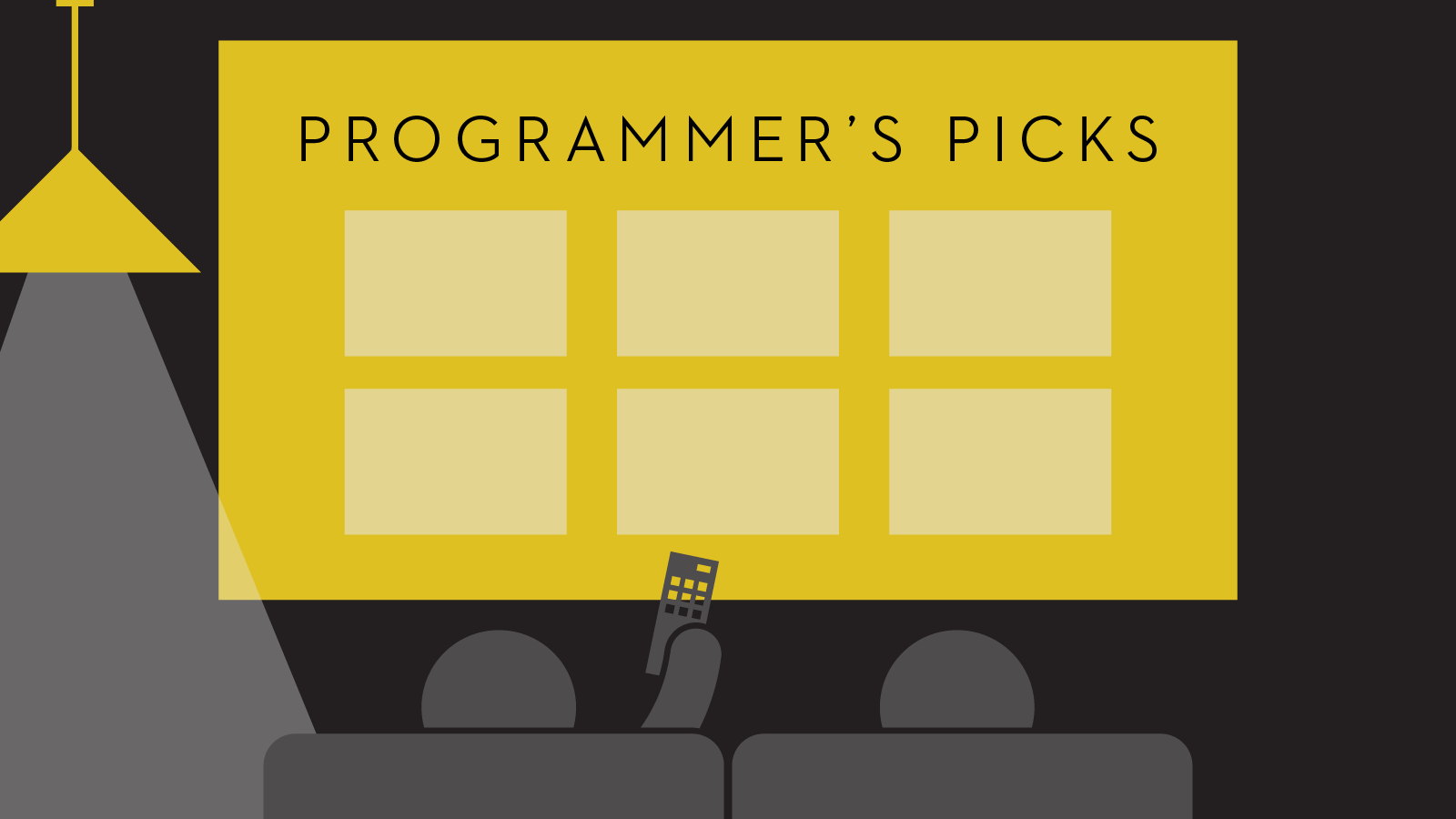 Streaming Recommendations:
Music Box Direct
Run by the noteworthy art house distributor Music Box Films, Music Box Direct hosts a well-curated library of independent and foreign films, with a particularly rich selection of documentaries. (BMFI patrons can use the code BrynMawr at checkout to unlock a month of free streaming. You'll need to enter a credit card, but you will be notified before it is charged at the end of your one-month unlimited access.) To aid you in your cinema journey, we've rounded up a few highlights from their collection.
If you're in the mood for music and dance, try…
FLAMENCO FLAMENCO
2010 · d. Carlos Saura
Trailer
There are no talking heads in Carlos Saura's documentary, nor any behind the scenes footage; only a sequence of stunning performances by old masters and young luminaries, encompassing the various modes and styles of the flamenco form as it exists in the modern era. Lensed by master cinematographer Vittorio Storaro (The Conformist, Apocalypse Now), the highlights are numerous— Rocío Molina dancing with a cigarette between her lips,  José Mercé singing a capella while a hammer taps rhythm against an anvil, Paco de Lucía's acrobatic guitar work, to name just a few. The audience applauded the screen during our sold-out screening in February. If you missed it then, here's your chance to catch up.
If you're in the mood for a whip-smart period piece, try…
A QUIET PASSION
2016 · d. Terence Davies
Trailer
Emily Dickinson was one of America's great poets, yet she published few poems during her lifetime, and gradually withdrew from the world to become a recluse in her childhood home. In this biopic, director Terence Davies makes Dickinson's inward-turned life dynamic, poignant, and often very amusing. Davies's earlier works were noted for their use of song; here, the musicality is in the sharp, wry dialogue, handled admirably by Cynthia Nixon (in a terrific starring performance) and co-stars Catherine Bailey, Jennifer Ehle, and Keith Carradine.
If you're in the mood for something rebellious, try…
SHE'S BEAUTIFUL WHEN SHE'S ANGRY
2014 · d. Mary Dore
Trailer

"It's really hard for people to understand now what it was like before the feminist movement," says one activist at the outset of Mary Dore's account of the early years of women's liberation. Focused on the period of 1966-1971, the film follows the birth of the movement amid the cultural upheaval and activist surge of the 1960s, despite the resistance of many supposedly progressive male peers. Interviews and archival footage are complimented by numerous clips from films and commercials, illustrating the some of the prevailing sexist attitudes of the era. Recounting pivotal early battles related to workplace discrimination, reproductive rights, childcare, and more—and connecting them to present day issues—Dore's documentary manages to strike a tone of joy and celebration without undercutting the urgency of the struggle.
If you're in the mood for something thrilling, try…
MERU
2015 · d. Jimmy Chin, Elizabeth Chai Vasarhelyi
Trailer
If shelter-in-place has you craving outdoor adventure, Jimmy Chin and Elizabeth Chai Vasarhelyi's climbing documentary has exhilaration to spare. (The duo would go on to direct 2018's Oscar-winning Free Solo.) The film chronicles the efforts of three climbers (Chin among them) to ascend the unconquered "Shark's Fin" route of the Himalayan Meru Peak, undeterred by avalanches, injuries, near death-experiences, and other challenges. The climbing footage is gripping, but the film is equally concerned with illuminating its characters, and we come to understand why the expedition is so personal to each man. Are these guys astoundingly brave or astoundingly nuts? You be the judge.
If you're in the mood for a moody mystery, try…
THE GIRL WITH THE DRAGON TATTOO
2009 · d. Niels Arden Oplev
Trailer
Based on Stieg Larsson's best-selling novel, The Girl With the Dragon Tattoo helped clue audiences in to the world of Scandinavian noir. Here, troubled hacker Lisbeth Salander (Noomi Rapace) joins up with a disgraced journalist (Michael Nyqvist) to investigate a decades-old disappearance, drawing them into the dark history of one of Sweden's wealthiest families. If you're hooked by Dragon Tattoo, follow Salander's further adventures with the two sequels, The Girl Who Played with Fire and The Girl Who Kicked the Hornet's Nest, also on Music Box Direct. (You'll have to go to a VOD service to see David Fincher's 2011 English-language remake).
If you're in the mood for something heartwarming, try…
A MAN CALLED OVE
2015 · d. Hannes Holm
Trailer
Speaking of Scandinavia, A Man Called Ove's titular protagonist (Rolf Lassgård) seems to be, at first glance, the grumpiest man in the region. Widowed, isolated, and perpetually incensed by other residents of his housing development, he's concluded that life isn't worth living. Particularly bothersome to him is Parvaneh (Bahar Pars), who has just moved in next door—yet, through her various disruptions, Ove finds himself gradually reeled back into the world. Sweden's 2015 submission for Best Foreign Film is sweet without becoming mushy, and in this time of social distancing, its argument for human connection is especially heartening.
If you're in the mood for a cinema deep-dive, try…
THE STORY OF FILM: AN ODYSSEY
2011 · d. Mark Cousins
Trailer
Odyssey is right—Irish critic/filmmaker Mark Cousins's mammoth series delivers a comprehensive and unconventional history of the medium, from the invention of the cinematograph in the 1890s through the early 21st century. The scope is vast, and the series enthusiastically wanders outside the traditional canon, comparing, contrasting, and connecting developments in Hollywood and European cinema to less-documented film cultures in Africa, Latin America, and the Middle East. Cousins makes a terrific guide and ambassador, with a gift for helping the audience approach works that might seem daunting or inaccessible. Plow through all fifteen-hours in order or cherry pick episodes of particular interest—either way, The Story of Film will expand your film knowledge (and your to-watch list)!