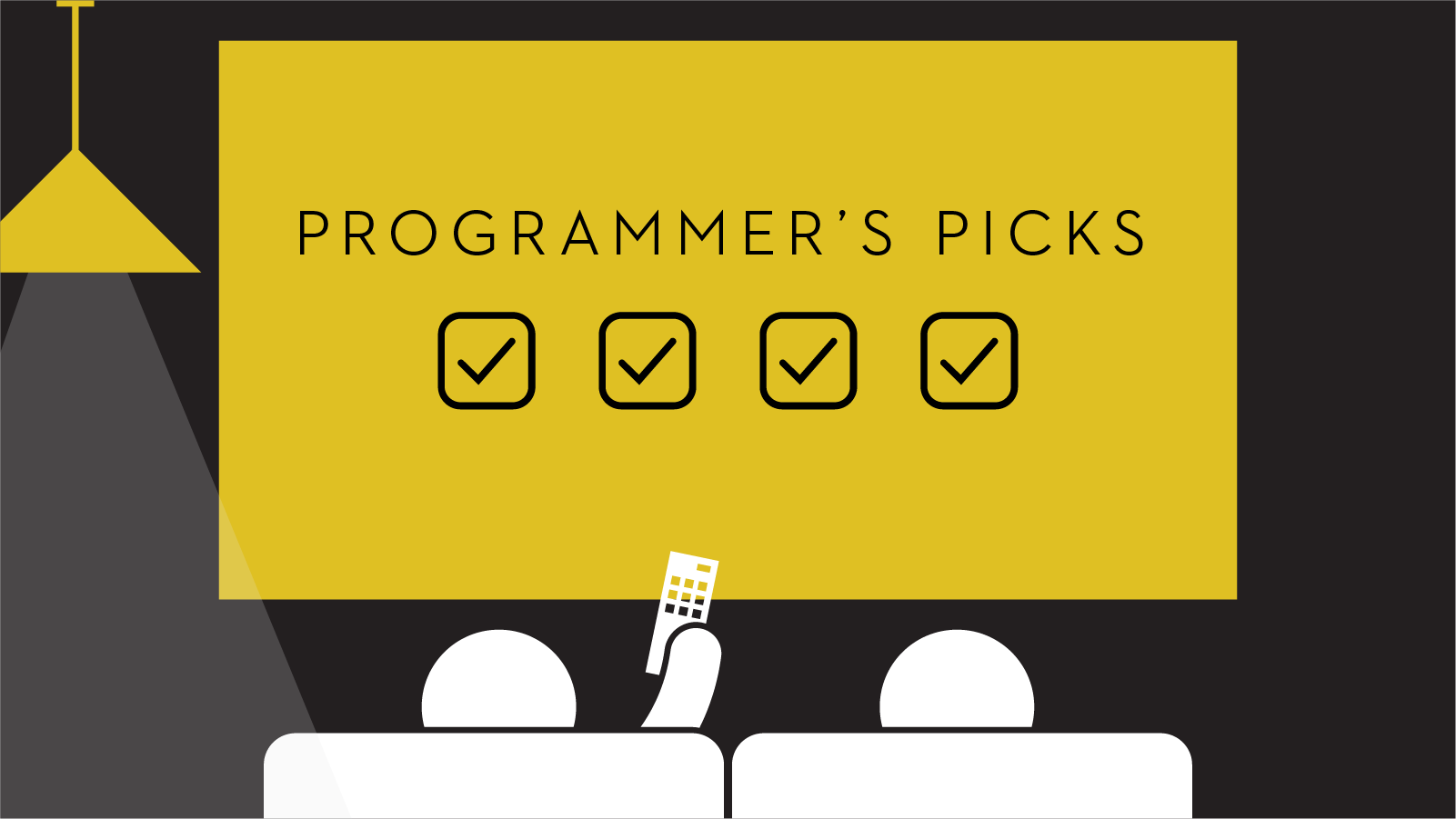 Streaming Recommendations – Netflix
Netflix was one of the first large streaming platforms and remains one of the most popular. With their vast of films, documentaries, and television shows, finding the right film for your mood can be daunting. To help you out, we've rounded up a few highlights.
If you're in the mood for a musical mystery….
SEARCHING FOR SUGAR MAN
2012 · d. Malik Bendjelloul
Those who heard '70s singer-songwriter Rodriguez had their minds blown. The problem was, hardly anyone heard him—except in South Africa, where his albums outsold Elvis Presley and his songs became a soundtrack to the anti-Apartheid struggle. However, details about the artist himself remained a mystery, except shocking rumors about his death. This documentary follows two fans who, decades later, begin piecing together clues about the singer's identity and fate, leading to a discovery they never expected.
If you're in the mood for something big, loud, and fabulous…
STRICTLY BALLROOM
1992 · d. Baz Luhrmann
Before Baz Luhrmann began making flashy, high-stimulus films in Hollywood (like Moulin Rouge! and The Great Gatsby), he was making flashy, high-stimulus films in his native Australia. That includes this dazzling dance comedy, which follows a maverick dancer whose wild, unorthodox style offends the ballroom establishment. His only hope of winning the Pan-Pacific Grand Prix Dancing Championship is to partner with novice ballroom dancer Fran, who turns out to have a few moves of her own. As is Luhrmann's way, everything is turned up to the max—loads of style, loads of kitsch, and loads of knockout dance sequences.
If you're missing baseball season…
THE NATURAL
1984 · d. Barry Levinson
In the late 1930s, a thirty-four-year-old rookie with a mysterious past signs to a losing ball-team and soon reveals an extraordinary talent. Robert Redford is joined by a stacked supporting cast, including Glenn Close, Kim Basinger, Barbara Hershey, Robert Duvall, and Wilford Brimley. Many sports films take on a quasi-mythic dimension, but Barry Levinson's baseball classic goes all in, both with its fantastic plot elements—a bat cut from a tree struck by lightning, a magical insignia—and Caleb Deschanel's glorious cinematography. We dare you not to be cheer as Redford rounds the bases in slow-motion while sparks fly from the right field lights.
If you're in the mood for a story about female friendship…
FRANCES HA
2012 · d. Noah Baumbach
In 2019, film-world power couple Greta Gerwig and Noah Baumbach each directed films that would earn Best Picture nominations (Little Women and Marriage Story, respectively). In 2012, they collaborated on this coming-of-age story, with Baumbach behind the camera and Gerwig starring as twentysomething Frances, whose messy but seemingly carefree NYC existence enters freefall after her best friend moves out of their apartment. Without undermining its protagonist's faults or hardships, Frances Ha stays charming and light on its feet, and anticipates the sort of authentic, female-centered narratives that Gerwig would continue in her own directorial work.
If you're in the mood for something risqué…
SÓLO CON TU PAREJA
1991 · d. Alfonso Cuarón
A lothario's budding romance with a new neighbor is complicated when one of his previous conquests devises a unique method of payback. This bawdy dark comedy marked the feature debut of Mexican director Alfonso Cuarón, whom we spotlighted with a film series and course back in winter. While the film is less focused than later efforts like Y Tu Mamá También, Gravity, and Roma, the director's talent is readily apparent; Sólo con Tu Pareja is bursting with the sharp wit, rambunctious energy, and virtuosic camera work that has distinguished Cuarón as a leading cinema talent.
If you're in the mood for a western…
TRUE GRIT
1969 · d. Henry Hathaway
Novelist Charles Portis died in February; remember him by revisiting his great 1968 novel True Grit, and its great 1969 film adaptation. John Wayne earned his lone Oscar for his tough-and-tender performance as Marshal Rooster Cogburn, who is hired by Mattie Ross (Kim Darby) a headstrong 14-year old determined to avenge her father's death. True Grit has plenty of western action (gunslinging, pursuits, rattlesnakes, etc.), but it's Rooster and Mattie's unlikely friendship that gives the film its heart. (The Coen Brothers 2010 adaptation is also worth seeing, but you'll have to watch it via VOD).
If the days are starting to feel the same…
GROUNDHOG DAY
1993 · d. Harold Ramis

Groundhog Day is not exactly a film that needs discovering—it's one of the most popular comedies of its era. However, if your shelter-in-place life has got you experiencing déjà vu, it's worth revisiting about a volatile weatherman (Bill Murray) forced to relive a single day on an unending loop. Not only will it make you laugh, but it's unexpectedly thoughtful and moving, with deep insights about the value of life and connection.