SWEET SMELL OF SUCCESS
Noir Nights
(NR) USA – 1 hr 36 min  
1960 · d. Alexander Mackendrick
Reviews
Starring Burt Lancaster, Tony Curtis, Susan Harrison

Press agent Sidney Falco (Tony Curtis) would do anything for a leg up. When powerful columnist J.J. Hunsecker (Burt Lancaster) takes a dislike to his younger sister's beau, Falco agrees to ruin the man's reputation, beginning a Machiavellian power struggle with grave repercussions. Breaking Bad creator Vince Gilligan called this film noir morality play his favorite movie of all time.
The March 16 screening will be shown in conjunction with the film course Existential Bitterness: Film Noir's Classic Era, 1941-58, taught by Paul Wright, Ph.D. On this date, seating for screening-only attendees will begin at 7:00 pm. Just want to see the film? Purchase your tickets from this page.
---
Patrons are encouraged to purchase tickets in advance, online, using the showtimes listed below the "Buy Tickets" heading. The Box Office is open for ticket sales 30 minutes prior to the first show of the day.
All screenings at BMFI are open seating.
Support
Make your donation today!
Projections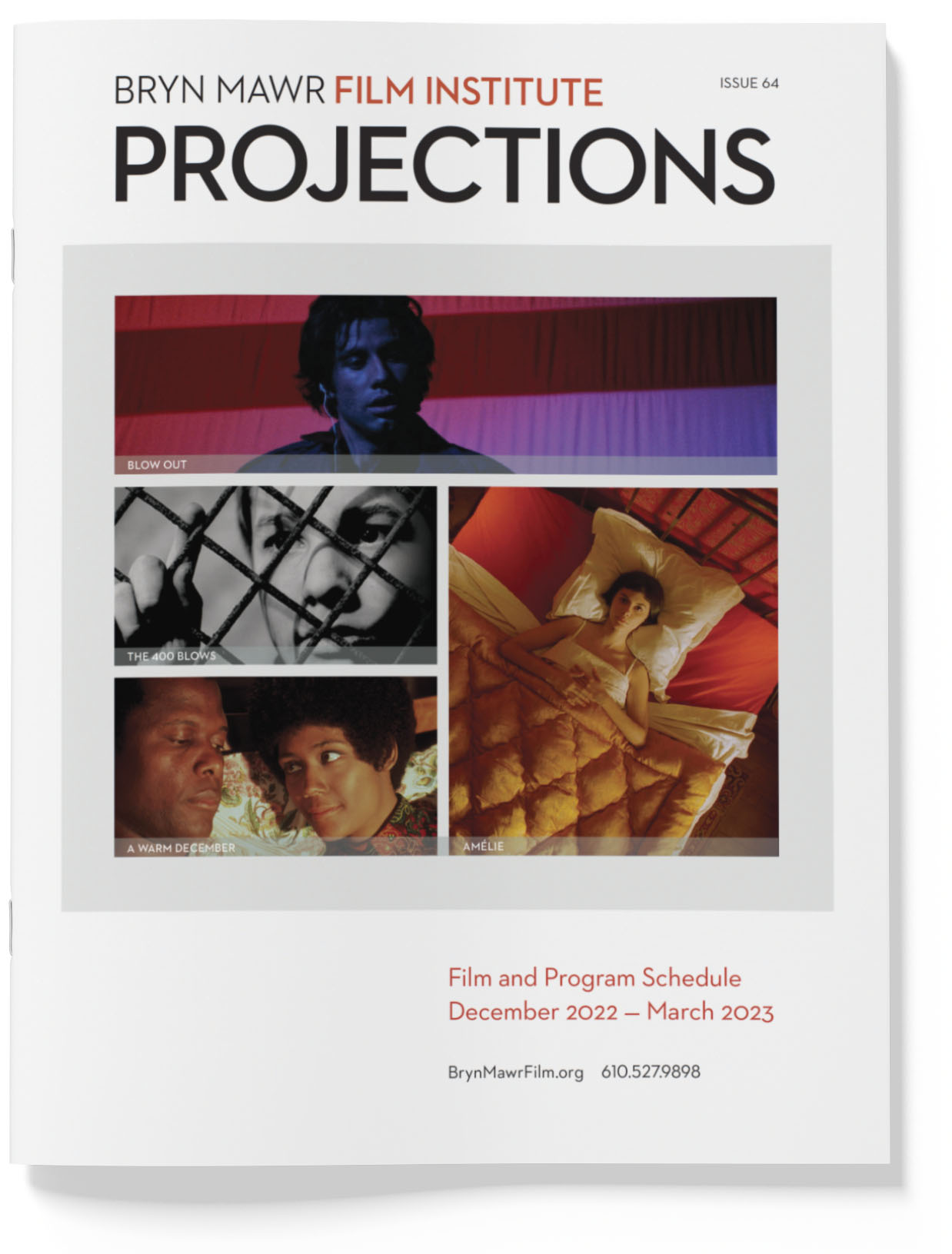 PROJECTIONS 64
December 2022 – March 2023
Announcements